MES software to track real-time production
Resource planning and staying on top of manufacturing operations can be tricky. But with the help of an MES provider, manufacturers can easily monitor their product lifecycle, track and trace items in stock, and manage all data sources in one platform.
Optimize operations with manufacturing MES software
MES software gives your team the live data they need to align production and order fulfillment.
Cloud solutions
in particular are ideal for growing teams in need of complete visibility at all times. Here are a few ways an MES can help you boost profitability.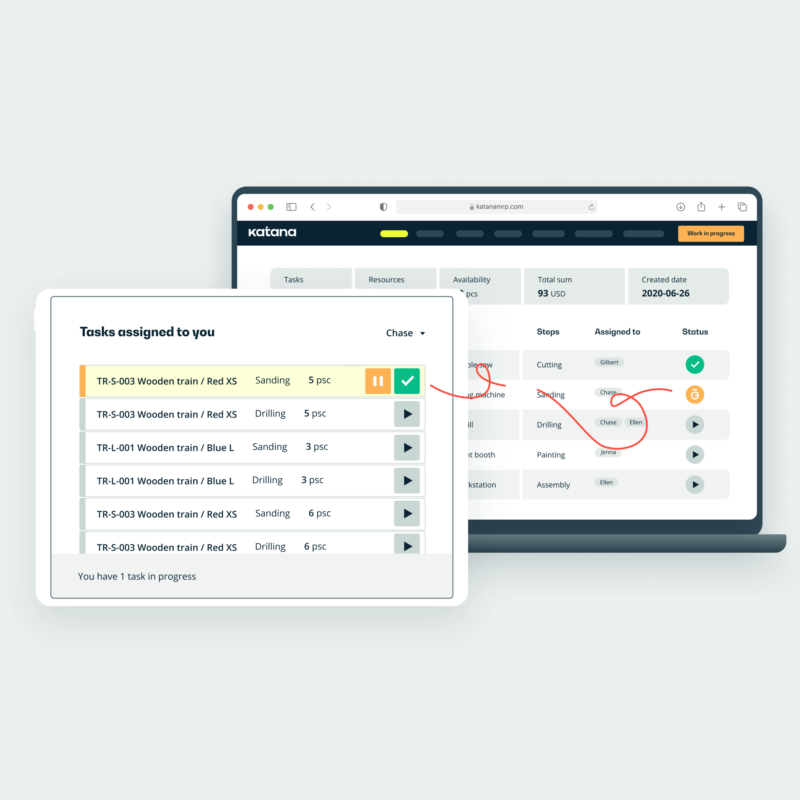 Keep your production teams and operations aligned
Production planners, sales teams, quality managers, and shop floor employees need access to the same information to keep their operations in sync. MES software gives everyone in your organization the knowledge they need to make the right decisions. With the right MES implementations, you can say goodbye to miscommunication and mistakes mistakes when it comes to deadlines, scheduling, or stock counting.
MES software like Katana includes functionalities that help you:
Ensure optimal inventory levels at all times with real-time master planning software

Sync inventory and sales across all channels with one unified platform

Prioritize task lists for every operator on your production line to ensure efficiency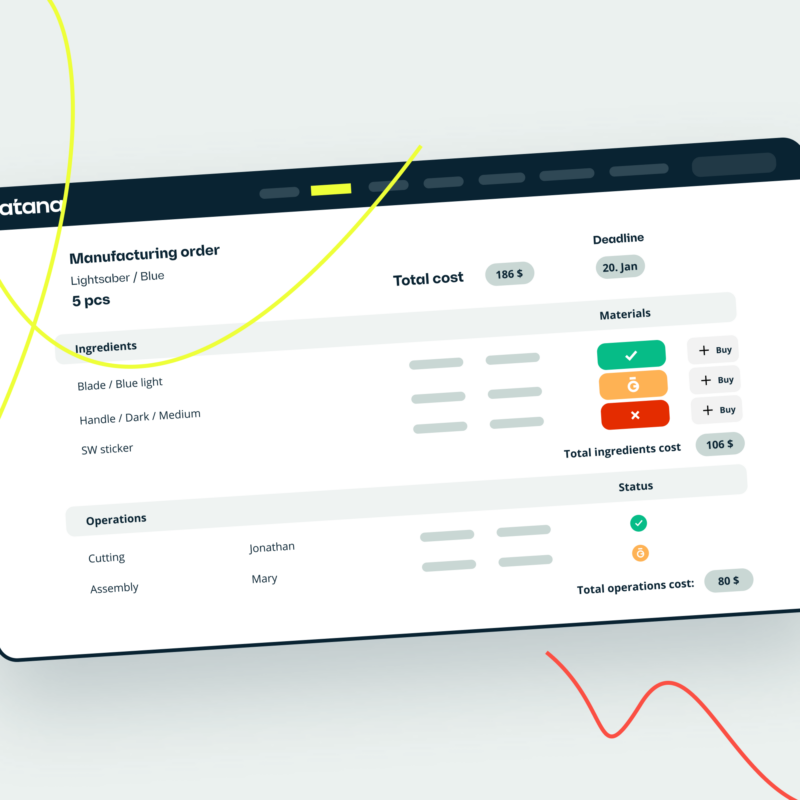 Collecting data from sales to your shop floor made simple
Using spreadsheets to track and trace stock and sales orders takes more time than you have to spare. MES software reduces human error and automates repetitive tasks with features like barcode scanning, data import and export, and integrations with industry-leading accounting and e-commerce tools. Having software in place streamlines data collection and keeps your sales and production data in sync.
An MES software like Katana makes it possible to:
Eliminate manual inventory updating by automatically collecting data

Automate data entry, importing, and exporting for sales and production data

Connect with hundreds of integrations in one MES software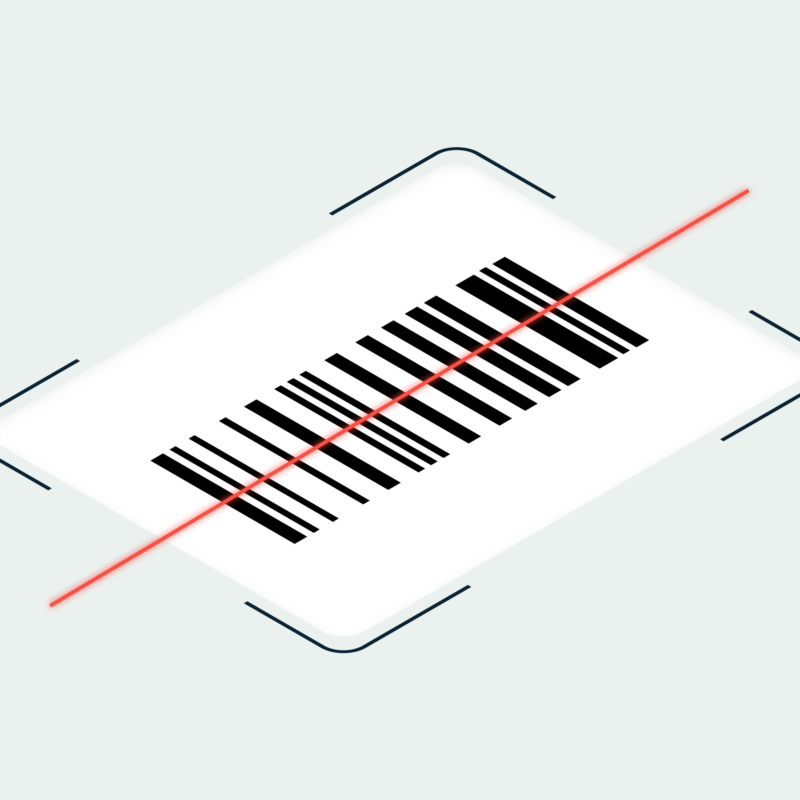 Reduce costs with production labor management features
An MES software makes managing your team and tasks simple. Get complete visibility over tasks assigned to shop floor employees as well as production progress for quality managers. Managing multiple data sources, teams, and warehouses with MES software will ultimately reduce costs by improving efficiency and visibility.
Advanced MES features can help you:
Assign and reassign jobs to operators who can start, pause, and resume tasks to keep you up to date on production

View manufacturing order task and ingredient list for every task in the app

Track time spent on tasks to optimize shop floor activities

View resource consumption with live material tracking
Integrate with the best e-commerce,
accounting, reporting, and CRM
software out there
Build an integrated software solution with native and custom API integrations
Select from a range of integrations with leading software solutions or use Katana's open API to create custom workflows. Katana automates data transfers between the services you use on a day-to-day basis to level up efficiency with one MRP software solution. Take a look at our list of integrations to learn more.
Katana integrates everything, making for effective company-wide resource planning and control."
We needed help with Shopify inventory management for raw materials, and Katana exceeded our expectations."
We chose Katana because it presents our manufacturing business information in the easiest possible way."
We wanted an accurate inventory system for batch planning, warehousing, and sales. Katana fulfills all our needs in a simple, easy solution."
Get a demo and discover the power of real-time insights