Never miss a stockout and stay efficient with live inventory management software
At the heart of every manufacturing business are raw materials and the products they create. Manufacturers rely on live inventory management solutions like cloud manufacturing software to keep track of inventory across multiple warehouses and even supplier locations. Here's why and how cloud platforms give manufacturers total inventory control.
How an inventory management system tracks stock and optimizes resource planning
Inventory management is a process that helps businesses keep track of their products and raw materials. By tracking inventory, manufacturers can ensure that they have the right amount of stock on hand to meet customer demand. An effective inventory management system can help businesses improve their bottom line by reducing the cost of goods sold and increasing sales. Here's how.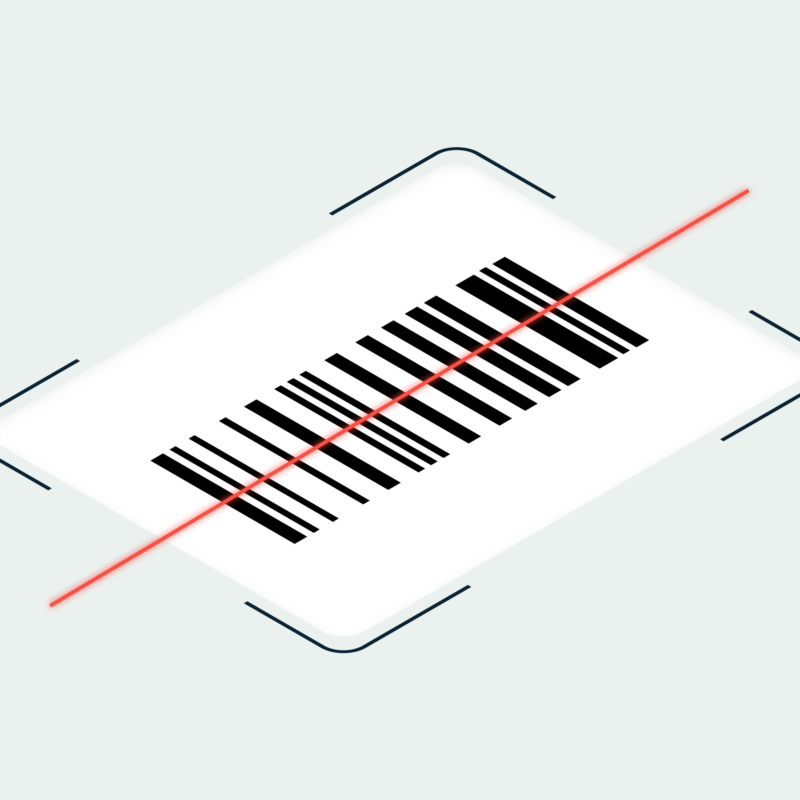 Reduce costs and save time with live inventory software
Live inventory software is a great way to keep track of your inventory and save money. By tracking your inventory in real-time, you can avoid overstocking items that aren't selling and stockouts of popular items. This can help you manage your inventory more efficiently and free up time to focus on other aspects of your business.
There are a few different live inventory software programs available on the market, so it's important to compare features and find the one that best fits your needs. Some things to look for include the ability to track multiple locations, real-time alerts, and integrations with other business software like Shopify for effective ecommerce inventory management. Top inventory management software like Katana includes all this and more.
Live inventory management software like Katana allows you to:
Get total visibility over finished products and raw materials with live inventory tracking features

Automate inventory transactions and set reorder points for low stock to prevent shortages

Track on-hand, committed, and expected stock amounts in real-time

Manage product variants and materials in one place for end-to-end stock management

Multichannel inventory management across multiple warehouses

Use barcode scanners to receive stock
Avoid stockouts and keep your customers satisfied with a cloud solution
A cloud solution is the perfect tool to help you avoid stockouts and keep your customers satisfied. With an integrated inventory system in place, you can ensure proper stock management and get real-time information about product availability at any given time. This will help you make informed decisions quickly and detect changes in customer purchasing behavior for improved demand planning.
Plus, with connected inventory management systems, you can much more easily track and analyze inventory and shipping data to improve your processes, keep your business lean and efficient, and satisfy customers. Katana's inventory control software features give thousands of businesses the data they need to make informed and efficient decisions when it comes to managing their inventory.
Katana's end-to-end cloud manufacturing software makes it easy to:
Drag-and-drop priorities for manufacturing tasks

Track availability for required materials for efficient sales order fulfillment

Identify delay risks related to material supply lead times

Get accurate expected completion dates to keep sales teams informed

Give warehouse managers, shop floor workers, and more a live floor-level production status overview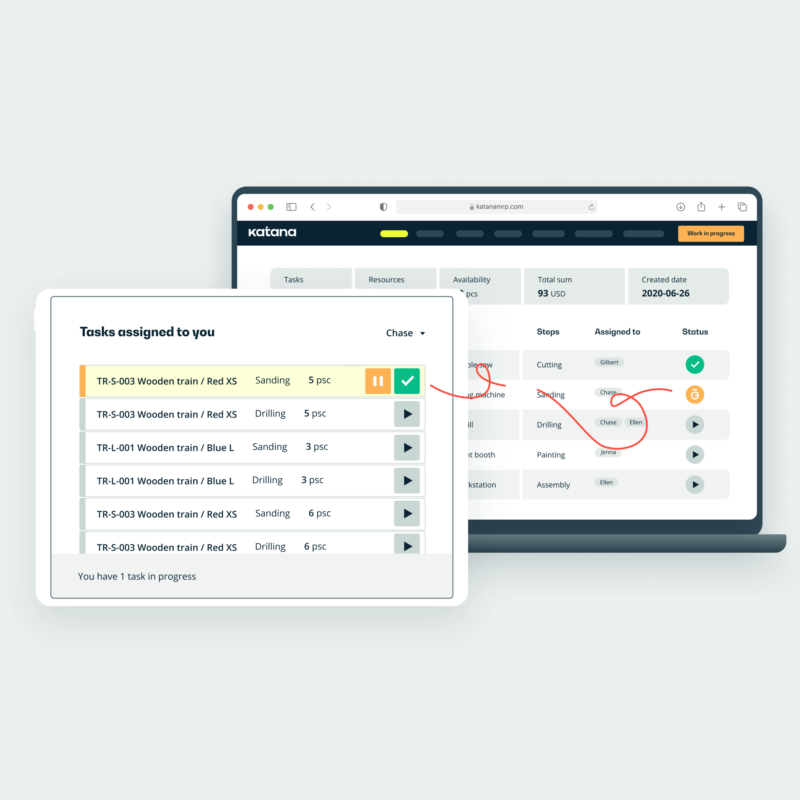 Make better decisions with the real-time inventory data you need
Without real-time data, it can be difficult to know what's in stock, what needs to be ordered, and how to optimize your inventory levels to ensure you have the products your customers want, when they want them. But there's a better way to keep track of all this information – and it starts with inventory management software.
Powerful features in inventory management systems allow you to see real-time updates on the status of your inventory, make better decisions about how to manage it, and synchronize inventory data across multiple locations. Considering these advantages, an inventory management software solution is the key to unlocking the power of real-time data in your business.
Katana gives you the real-time inventory data you need to:
Make accurate manufacturing and purchasing decisions with live data

Ensure optimal inventory levels at all times

Get task-level control for effective shop floor management

Automate manufacturing cost calculations based on your bill of materials and operations
Integrate Katana with the services you know and love
Connect Katana to third-party software or create your own workflows via API
Choose from a range of e-commerce, accounting, CRM, reporting, and automation integrations to streamline your key business operations and track your inventory across your entire supply chain. Katana's inventory management software is built to fit with the software you need to make live inventory tracking easy. Take a look at Katana's growing list of integrations to learn more.
Katana provides us with all the features for manufacturing order management and can track inventory usage and incorporate our sales order tracking into Katana."
It's great to be able to see where inventory faults happen and being able to fulfill orders and where the turnaround happens."
Katana accurately keeps stock of assemblies and ingredients so that I can plan production and get instant feedback on whether we enough resources in stock."
We also wanted an accurate inventory system for batch planning, warehousing, and sales. Katana fulfills all our needs in a simple, easy way, unlike other inventory solutions."
Live inventory management software FAQs
Move your inventory to the cloud