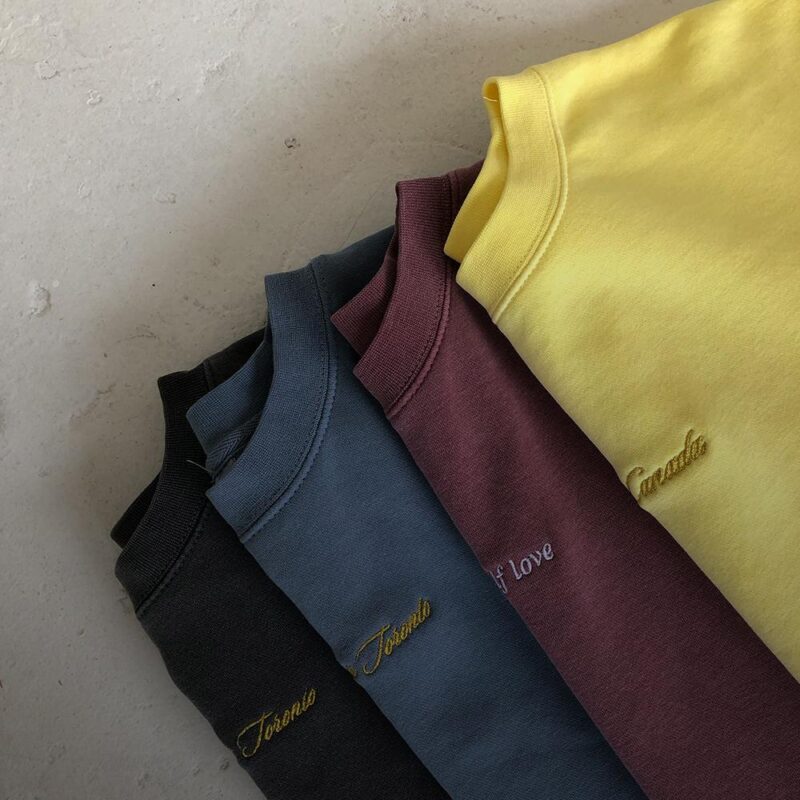 Our largest door is our e-com, we have two brick-and-mortar stores in Toronto and a growing number of customers coming from the US. I would 100% recommend Katana to other apparel businesses, especially as the fashion industry moving towards sustainable, made-to-order manufacturing is picking up more.
Lisa Diep
Chief Operating Officer (COO), Peace Collective
Distribution software to match your customers' expectations and make daily life simpler
The key features of Katana are designed to handle a growing business, and help you save time, so you can grow your company and maximize your profit.
Get set up in under 7 days
It's that simple. For more guidance visit our Knowledge Base.
1
Sign up for a free trial
Start your free 14-day trial to try Katana risk-free. No credit card required.
2
Select your plan
We recommend the Advanced plan to get full access to all the best features on your trial.
3
Sync with other tools
Connect to your accounting, e-commerce, and reporting tools for maximum visibility.
Katana is the platform to help grow your business and illuminate your priorities
As the distributor of products for one, or many, companies, you're required to keep up with orders no matter how fast they come at you. Your business processes need to be second to none, and if you're successful you'll have a growing business on your hands. This is why it's a great choice to implement inventory management software to help lighten the daily load and refine your stocking, packing, and shipping processes.
Katana offers the necessary features to help you automate workflows, integrate your disparate providers into a single platform, and manage your business in a more holistic way.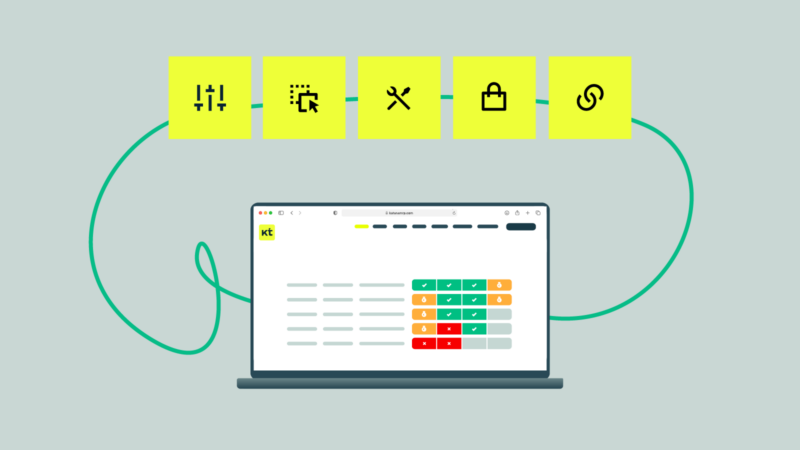 Greater inventory control, clear warehouse management, and simplified stock-takes
As the distribution center for consumer orders, it's crucial that you're able to monitor inventory at all times, and your inventory systems are second-to-none. You need to keep stock levels at the optimum amount, particularly for high-demand products, and Katana's automated reordering is a massive help here. You can set reorder points for when the stock hits a certain amount, and a purchase order for this item will automatically be created.
Along with managing inventory, you're also able to work more directly with the team in your warehouse using our shop floor app. You can create daily tasks for them, add notes to clarify details, and track when products are shipped out. This means whether you're there in person, or working remotely, your team will always be up to date.
Finally, you can use barcode scanning to track inventory, complete stock takes, and manage your activities across one, or multiple, warehouses or storage facilities. And all the data comes back to Katana so you can access it when needed.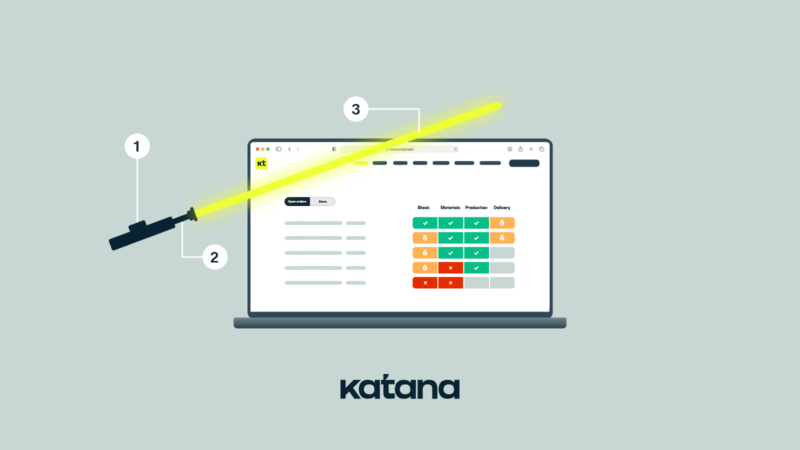 Sell via multiple channels and manage your money your way
Whether you're distributing products that you sell yourself, or receiving orders from other companies, it's crucial for customer satisfaction that they have a choice in their purchasing method. For online sellers, this will mean a well-presented and structured e-commerce store, and with Katana you can easily integrate your Shopify or WooCommerce store with the click of a button.
However, if you're selling products in person, you can use your Shopify integration to sync your POS data back to Katana so you always know your sale numbers, online and offline.
Finally, bringing all of your financial data together, we have integrations with QuickBooks Online and Xero, so you can manage your accounts payable, accounts receivable, and all other financial elements of your business in one place. And it always links back to your distribution data in Katana, to give you a full view of your performance whenever you need it.
Integrate with the best e-commerce,
accounting, reporting, and CRM
software out there
Create custom API integrations
Use Katana's open API to create custom workflows and connect to apps beyond our list of integrations. Automate data transfers between the services you use to level up efficiency. Take a look at our API documentation to learn more.
Distributor order management system FAQs
Get the visibility you need to move products and make decisions