When we started using Katana, we were doing £150-250,000 a month while struggling with the system at that time. Now we've doubled that number and are working a lot more efficiently. It definitely has to do with the software we're using. With Katana, everything is just so easy and accessible.
Stephen Newlove
Procurement and Logistics Manager, NatureWall
Make the right production decisions and prioritize your most popular building supplies while saving on costs and waste
Use our crucial bill of materials feature as the starting point for all of your products, get your production schedule in perfect order, automate reordering so you're never hit with a stock-out, and get more time to focus on your business.
Get set up in under 7 days
It's that simple. For more guidance visit our Knowledge Base.
1
Sign up for a free trial
Start your free 14-day trial to try Katana risk-free. No credit card required.
2
Select your plan
We recommend the Advanced plan to get full access to all the best features on your trial.
3
Sync with other tools
Connect to your accounting, e-commerce, and reporting tools for maximum visibility.
Combine industry expertise with Katana's ERP software to build your business
Our ERP system is built to help manufacturers. When it comes to metal fabrications, lumber, and building materials, no matter which you're working in, we can help make your daily life easier.
Using automation to reduce daily tasks, and using data to prioritize production with your warehouse team, you'll be able to look across your whole business and plan for the future.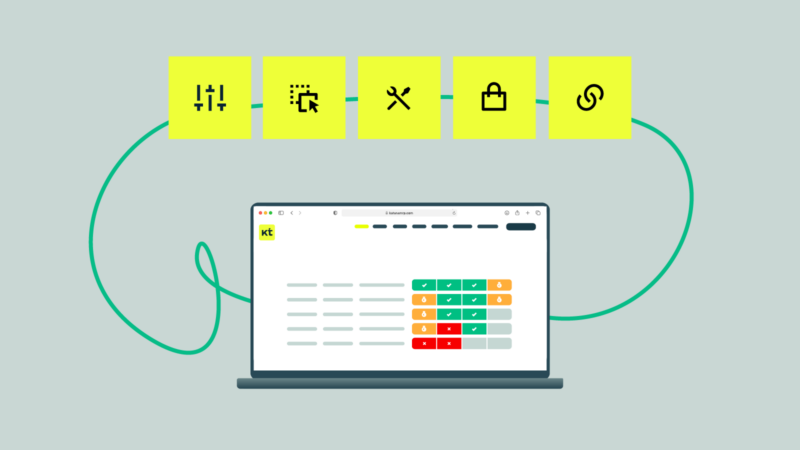 Manage your supply chain, work with your production team, and refine your processes
Katana's bill of materials (BOM) feature helps you in defining the make-up of each of your individual products, but it also assists in demand planning and material management. You can track demand for each product, and set automatic reorder points for raw materials which match their necessity. This way you won't be hit by stock-outs, and you can potentially scale back production of products that aren't in as much demand.
You can also use our shop floor app to work with your production manager and the rest of your warehouse team to set daily tasks, add notes for individual BOMs, and track when products are made and when they're shipped out.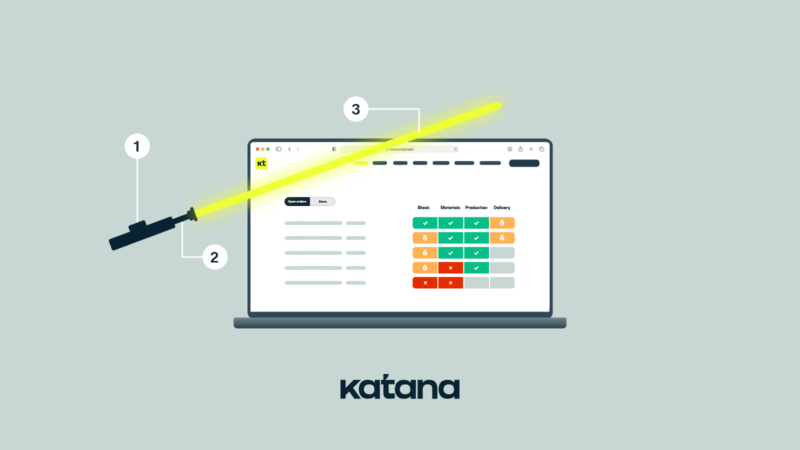 Choose your workflow, stock or sell your products, and manage your accounts in sync with your manufacturing
Whether you work with a make-to-order or make-to-stock workflow, Katana has you covered. Our platform works well for both styles of workflow and supports daily operations, including batch tracking and barcode scanning for stock takes, so you can keep track of multiple units all the time.
We also offer integrations for sales, accounting, and shipping. For sales, you can use native integrations with Shopify or WooCommerce, or check out our third-party providers for an alternative option for online sales. For accounting, we're integrated with QuickBooks Online and Xero, so financial management including accounts payable and accounts receivable are all synced with your manufacturing data.
Finally, we have two shipping providers to help you with delivering products globally, so you can ensure your price quotes for your customers match up with the overall costs of shipping and production, and you stay in the black.
Integrate with the best e-commerce,
accounting, reporting, and CRM
software out there
Create custom API integrations
Use Katana's open API to create custom workflows and connect to apps beyond our list of integrations. Automate data transfers between the services you use to level up efficiency. Take a look at our API documentation to learn more.
Building materials manufacturing software FAQs
Get the visibility you need to move products and make decisions