An alternative to Fishbowl to satisfy your thirst for better software
Katana ERP platform gives you total flexibility with a modern user interface for a fraction of Fishbowl's price. Gain more visibility into your production processes.
Versatile Fishbowl inventory alternative that's easy to master
Have you fallen hook, line, and sinker for software that wasn't up to par? Katana ERP is an alternative to Fishbowl that clears the murky waters of poor inventory management, providing you with the clarity you need to succeed in the open sea of business management.
Real-time master planning
Gain visibility with Katana's modern interface as you book any available material to a manufacturing order, based on its position in the production queue
Sleek interface for navigation
Katana's RAG system will give you a visualized overview of your production operations at a glance, diminishing admin time and shedding light on what's happening daily
Straightforward implementation
Katana's vast Knowledge Base has all the answers for your technical questions and Katana's support team can help you when you need more assistance
Workflow integrations
Connect Katana with a growing range of accounting, e-commerce, CRM, shipping, and reporting platforms and configure your own workflows that suit your company
Get more bang for your buck with Katana
Fishbowl software can cost you thousands of dollars, which is quite pricey for manufacturing SMBs.
Here are just some of the highlights of why warehouse managers and production planners have made the switch from Fishbowl to Katana's manufacturing software:
Inexpensive pricing models — you don't need to spend thousands of dollars at once, as you would with Fishbowl, and you can try a free trial of Katana before making the switch
No need to buy or update licenses for new devices — access Katana from anywhere and from any device
Centralized platform for data — a single source to manage your business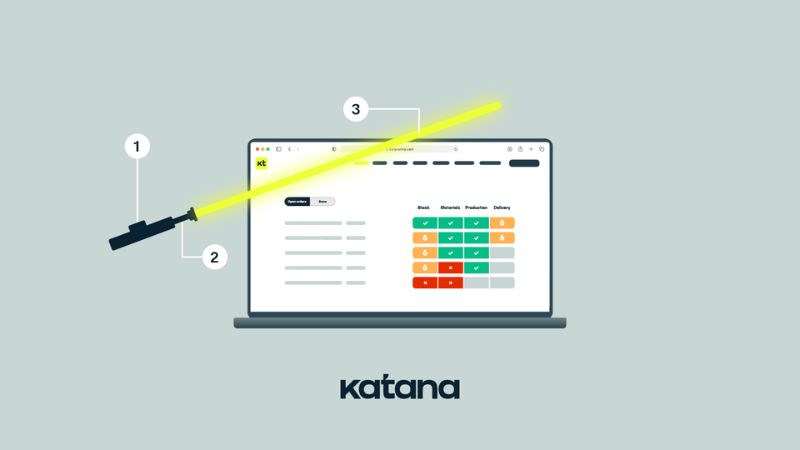 Inventory management software equipped with powerful integrations
Katana aims to evolve with its customers, which is why the range of integrations is constantly expanding. Katana is a trusted partner for manufacturers on Shopify with its seamless integration. However, we also have native integrations with WooCommerce and BigCommerce.
Additionally, there are third-party integrations with globally popular marketplaces such as Amazon and eBay.
Using Zapier or CartRover, you can use codeless templates to integrate with:
Business management solutions
Automation software
CRM software
Reporting tools
And more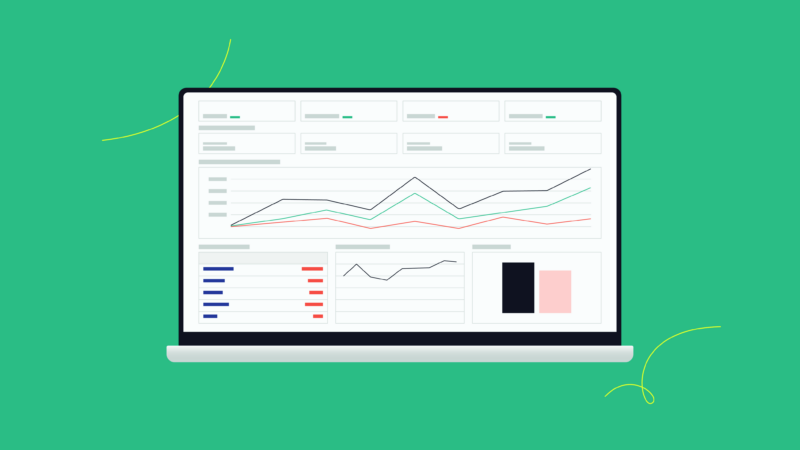 Katana is always developing with its ambitious customers
We're continuously working to provide you with the best features for your business. In a short space of time, we have developed:
A real-time master planning feature, which Fishbowl or other ERP systems don't have
Batch tracking for end-to-end traceability
Shop Floor App for total floor-level control
An open API, letting you build custom apps into Katana
Your shop floor operators, warehouse managers, and project managers get all the essential quality tools that truly provide the biggest bang for your buck.
ERP software that integrates with your favorite tools for a smooth workflow
From native integrations to codeless templates or fully customizable API integrations
A convenient alternative to Fishbowl software, Katana cloud ERP software gives users access to the API. This allows you to create custom workflows and connect your business apps to manage your sales, manufacturing, and accounting all on one platform. Automate data transfers between the services you use to level up efficiency. Take a look at our API documentation to learn more. 
With Katana, we can track products, build recipes for materials, and set reorder points as well. That was one thing that was very difficult to manage — raw material inventory — for example, how many black t-shirts do I need to order? That was the main reason why we selected Katana."
With Katana, we can more effectively see and follow inventory levels, and have recipes and bills of materials (BOMs) for our manufactured products that let us follow the manufacturing status throughout the whole production cycle."
I used to spend around 15 minutes per individual order on admin work, and I would be doing it all – preparing the packing lists, labels, and shipping. Now I do not need to touch any of that. Instead, I can put this time into designing new products and developing the business."
We needed something more than just a spreadsheet but we didn't like to pay a crazy amount for a system we wouldn't fully use. Tracking inventory and what stage it is in has been incredibly helpful. It's helped our team have a clearer delineation of the order of operations for each product in our catalog."
FAQs people ask when they're looking for a Fishbowl software alternative
What are other Fishbowl alternatives?
Besides Katana Technologies, some alternatives and competitors are:
Unleashed inventory — an inventory management system that's also great for e-commerce businesses
QuickBooks Enterprise — another desktop software that's very popular among small businesses
Zoho Inventory — a cloud-based inventory management software with a free plan for businesses with up to 10 users
You can compare or find other Fishbowl alternatives by checking out reviews from trustworthy review websites, such as GetApp or Capterra. There, you can find a long list of alternatives to Fishbowl for manufacturing companies.
What type of alternative management systems should I use to control my supply chain?
There are several ways to manage and control your supply chain using management systems.
The most common way is to use an inventory management system. This type of system can help you keep track of your inventory levels, orders, and shipments. It can also help you optimize your supply chain by reducing redundant tasks and improving communication between suppliers and customers.
Another way to control your supply chain is to use a transportation management system. This type of system can help you plan and execute efficient shipping routes, track shipments, and monitor delivery times. It can also help you reduce transportation costs by optimizing shipping routes and improving coordination between multiple suppliers.
A third way to manage your supply chain is to use a warehousing management system. This type of system can help you track inventory levels, manage orders, and coordinate shipments.
Get a demo and discover the power of real-time insights