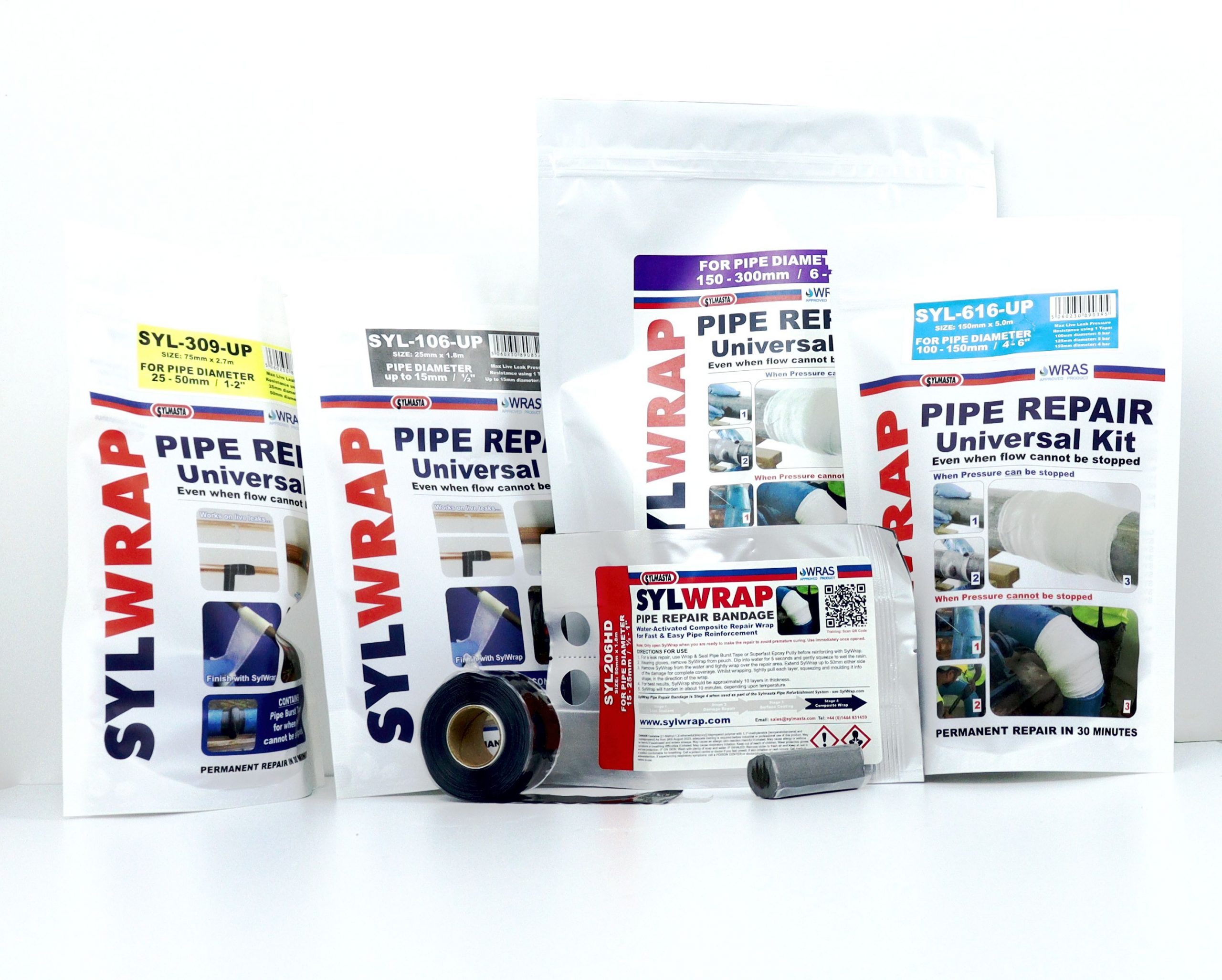 Case Study
How Sylmasta raised revenue with Katana
Sylmasta overhauled production operations, integrated accounting and sales, and even brought a new integration to Katana to make shipping easier for everyone. Read how they did it all.
We are now a better run company with more straightforward processes. This might sound like a cliché, but it's made our lives much easier. I would say revenue has gone up because we're able to have much, much bigger orders without having to take on more management."
Sylmasta used Katana's free trial to become acquainted, before moving their business over entirely
Using native integrations with QuickBooks Online and WooCommerce, their business data is all in sync
And revenue has gone up thanks to the ability to complete orders quicker and take on bigger orders with less trouble
About Sylmasta
Sylmasta is a UK-based manufacturer of adhesive repair products, primarily for pipe repairs, fixing leaks or damage to pipes. They also produce some general maintenance adhesives, which repair metalwork, damaged machinery, etc.
Selling products both B2B and D2C, they have customers all over the world who they reach via both their website and product distribution. With in-house manufacturing built on lean manufacturing principles, they were a well-run operation that was running into challenges that any growing business does.
We spoke to Simon Bedding, the managing director, to learn about what challeges they faced, how they found Katana, and how things have been since they signed up.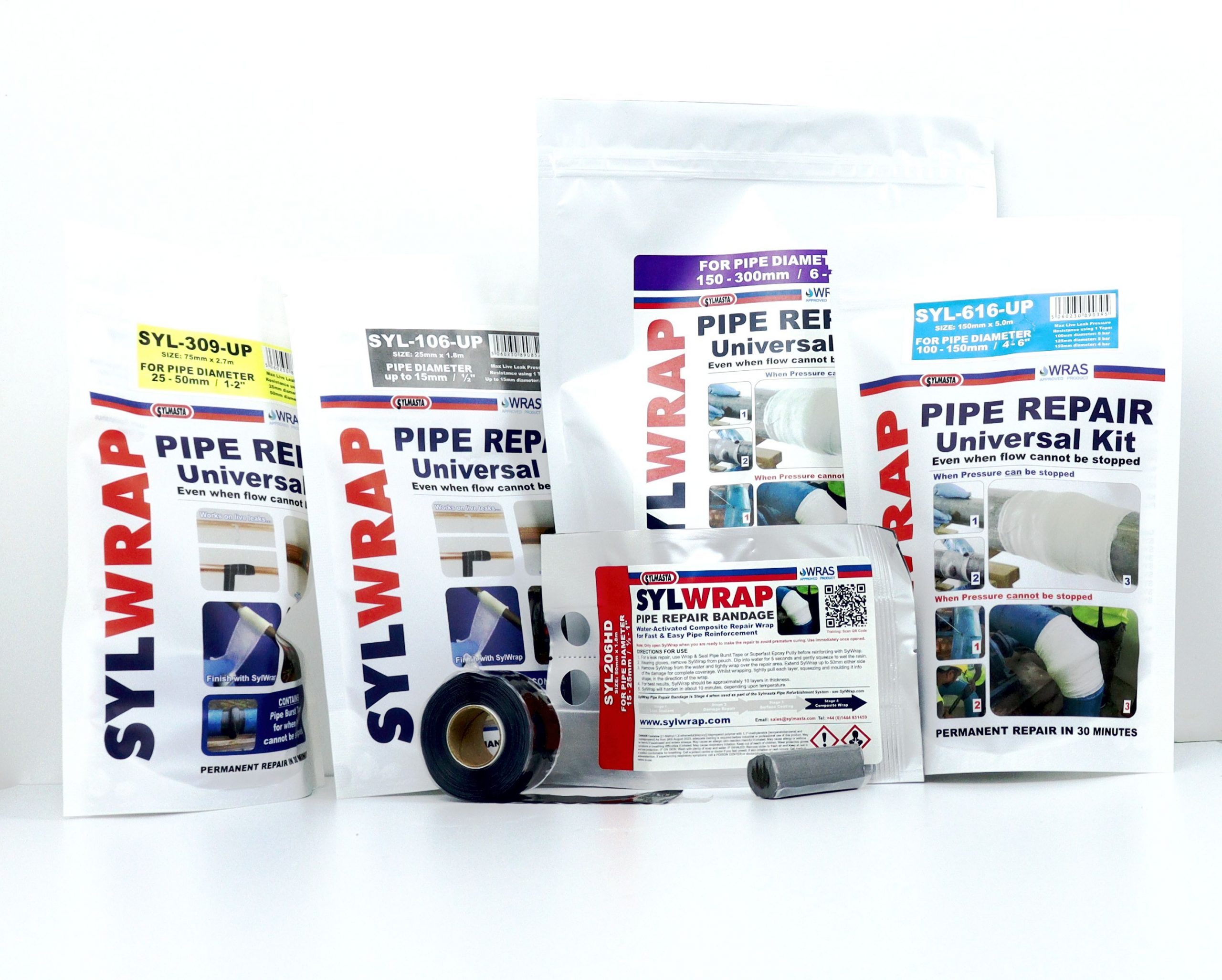 The challenge they faced
Sylmasta mainly makes their products to order, meaning they don't hold stock in-house and don't currently require that kind of facility. However, before coming to Katana, they used a mix of Microsoft Access and QuickBooks Desktop, which didn't work well for them.
Originally we used a manufacturing system that I wrote myself in Microsoft Access, which was very customized to our needs. It worked pretty well, but it didn't talk to other software.

We used QuickBooks Desktop at the time, and you could never get them talking properly. So it was quite clunky or you didn't get good visibility for stock management."
The company came to a point where the level of manual work involved for everyday tasks became too great and complicated, with only two computers that their team could use for stock and order management, and only one person who knew how to solve any issues – Simon himself.
A single error early in the process could go unnoticed, and trying to fix it, it would cascade into later manufacturing orders. This corrupted the data and led to extra physical stock checks, along with a greater potential for human error. A different solution was needed.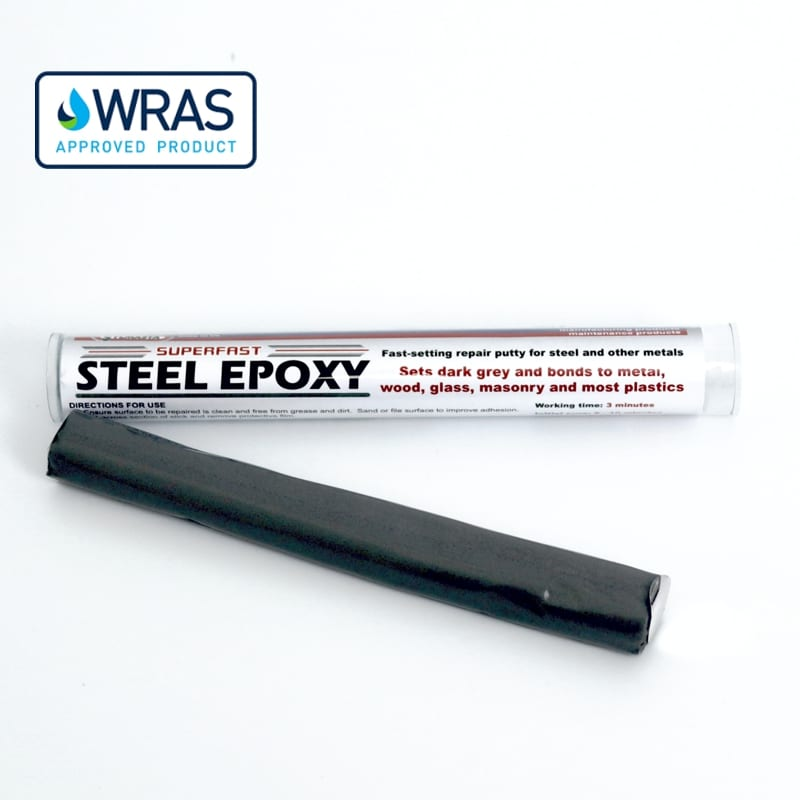 We didn't have a great grip on the value of the stock. Nothing was very well integrated. Everything was about to fall apart."
How Katana brought clarity to their production process
Simon went on the hunt for a new way to run manufacturing, production, and sales processes, with the idea that there must be something that could integrate everything they used.
I looked around the market and realized that loads of systems were available, which I then tried. And they were just so amazingly complicated. I was looking for something where the operators themselves could use the software without having to check things constantly."
In the process of testing out different options, Simon found Katana and signed up for a 14-day free trial. It was a big advantage the he was immediately able to upload his company data and start testing the system, and he was equally happy to see that pricing information was clearly stated on our website, so he could evaluate whether Katana would be value for money.
I tried other software where you could do a trial, and they were just very complex. There's too much to have to learn and deal with. I looked at quite a lot of market solutions. With Katana, you could just import stuff in really easily and start straight away."
Another appeal was the option of monthly pricing, so after the trial period, Katana could be used for a further few months and if things didn't work out there was no year-long contract.
Thankfully, the team at Sylmasta was happy with Katana manufacturing ERP, and their satisfaction has remained that first two-week trial.
I like Katana because most of the unnecessary stuff is stripped out. It's very, very simple. You've got a traffic light system for stock control which is really nice. It's cloud-based, which is helpful. And it integrates with QuickBooks Online. So it's all really seamless."
Using integrations to your advantage
Now Simon had Sylmasta up and running with Katana, he started to look at integrating QuickBooks Online, along with a WooCommerce store. This covers both accounting and sales, and as both have native integrations to Katana, there's no data loss and everything syncs automatically.
I've always wanted a system where everything just talks to each other, and there's no need for any manual entry. And there wasn't really anything available, but you've got it down. It's really nice.

We can use webhooks and integrate with other online solutions. We have a WooCommerce website too, they feed directly into Katana and QuickBooks Online."
WooCommerce and QuickBooks Online aren't Katana's only available integrations either – with a wide range of e-commerce and accounting solutions available to help businesses sell their products and manage their incoming and outgoing finances.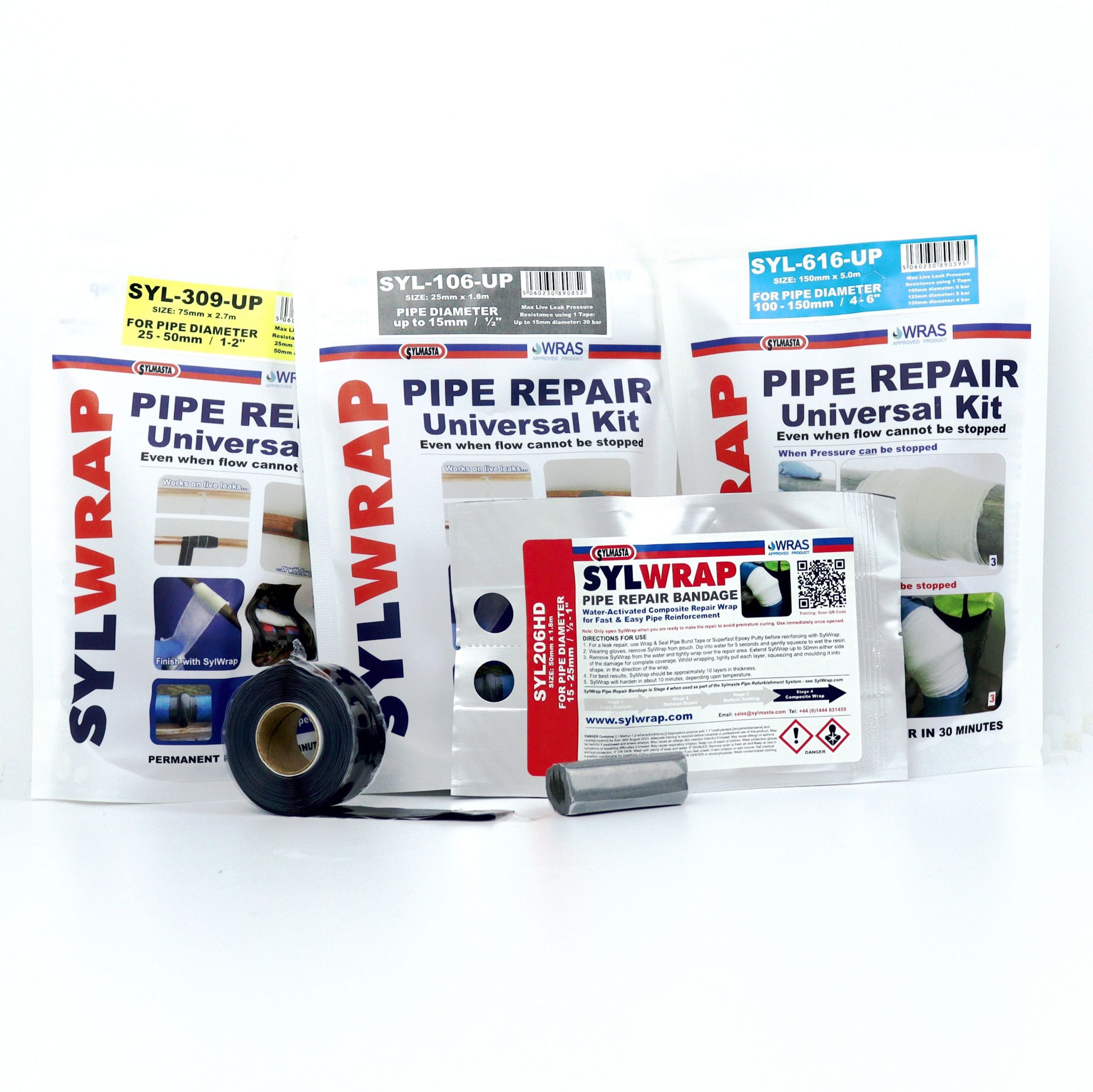 Shaping up the shop floor
With the software side of the business in good health, the effects were felt on Sylmasta's shop floor, where staff no longer needed to check orders, stock, or daily tasks manually. With Katana's Shop Floor App, they can now see updates on a personal tablet, cutting down on unnecessary admin.
Stock management was very difficult. It was so clunky. It was horrible when we put an order to be manufactured.

We had to do a lot of physical stock checks just to make sure that we had the right amount for any given job because the manufacturing system we had was good at organizing the schedule but it didn't manage actual stock itself, so there was loads of checking, loads of errors."
Using a proper bill of materials (BOM) or product recipe system, which takes into account existing orders and updates stock automatically immediately removes most, if not all, of these problems. This allows Sylmasta to be more confident when looking ahead to future orders and making projections for raw material requirements.
Let's say we make one product, our repair putty – we get an order, I'll go into Katana to make a pre-assembly, we mix the raw materials, and the putty comes out of the mixer. This is taken to the next station by one of our team – either a bench where it's packed by hand or weighing scales where it's separated and packed into tubs.

We print product labels per order, so we don't have loads of labels in stock lying around. The order then gets picked up and carried to dispatch to be sent out. The person sending the orders can see from Katana when a full order is prepared (green in the platform) and physically see the items in the dispatch area."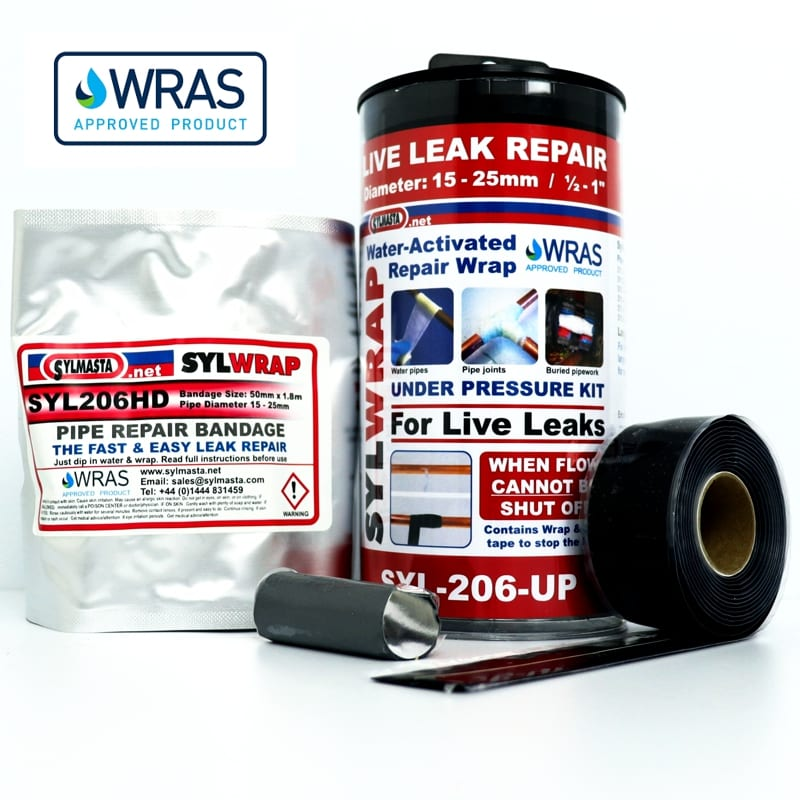 Along with a simplified order process, Sylmasta now uses batch tracking in their warehouse for raw materials, to track numerous products, and the materials that went into them. This helps tackle any issues if they arise, as they can investigate when an individual product was made, which batch it was part of, and which materials went into making it.
With batch tracking, it's great. We mainly use it for raw materials, because (as mentioned) we make finished products on the day of the order and the batch code incorporates the date.

If we ever got a customer complaining about a product and they tell us the batch code we can easily see from the day they placed the order, what the product was, and we're then able to use individual batch codes, to see the raw materials which went into and check if there are any problems. It works very nicely, really smooth."
Reaching global customers with Shiptheory
Once orders are prepared for sending, they need to be collected and delivered by someone, and this is where another integration has a major impact – Shiptheory. And for Sylmasta, Shiptheory are a particularly special partner.
I contacted Shiptheory and asked them to create an integration with Katana, and I think after that they contacted Katana and did it! And now that's why there's a Shiptheory integration available in Katana."
When you're responsible for integration between two companies, you're likely to then be one of its first users. And hopefully among the happiest. Simon explained to us how Shiptheory works for them.
I came across Shiptheory and it was easy and quite simple, we tested it and it worked really nicely, and the fact that they integrate with so many different products just adds to the appeal.

As I've used it more, I've got used to using the 'rules' settings. You can set rules for which shipping company you use at which time of day – you might want to use your cheapest shipper up until two o'clock in the afternoon because they collect early. But then if you want to do late orders, you can switch to a more expensive company which does this. It's just really neat that they have the features for this."
The biggest benefit of Katana
Sylmasta are certainly among Katana's most positive customers, as the platform has helped solve a lot of the challenges they were running into before getting up and running. But what's been the major upside of signing up with Katana after that first trial?
We are now a better run company with more straightforward processes. This might sound like a cliché, but it's made our lives much easier.

It took us about one month to switch systems. So we decided to run it for one month in parallel with our previous solution just to see how it worked. Then we switched over and with not very much training, it's made everything easier – things go out quicker, orders don't get mixed up, and we can see how long and how much production time things take. It's just made our lives much, much simpler.

As a result, I would say revenue has gone up because we're able to have much, much bigger orders without having to take on more management."
And Sylmasta have continued to have success with Katana and their many integrations – which you can read more about here. And if you'd like to follow in Sylmasta's footsteps and test out Katana for yourself you can start your free trial today.
COMPANY
WEBSITE
LOCATION
INDUSTRY
Industrial repair products
Get a demo and discover the power of real-time insights