An easy-to-use alternative to Odoo with a modern feel
Ensure, your employees can spend more time doing the work and less on learning complex programs by switching to Katana — an alternative to Odoo with flexible pricing model and intuitive user experience.
The best alternative to Odoo that works with you, not against you
Katana lets you connect all your business tools keeping your data synchronized and up-to-date across all platforms for a streamlined experience.
Integrations and API
Katana offers seamless integrations with your favorite business tools and keeps your data synchronized across all platforms
Real-time master planning
Reprioritize manufacturing orders and Katana will automatically reallocate resources based on the new priorities
Total shop floor control
Use Katana's Shop Floor App to assign tasks remotely and improve collaboration between your office and the floor staff
The best alternative to Odoo that doesn't take the focus away from your business
Katana is a modern ERP system that comes with an intuitive UI that's easy to learn and use. Thanks to Katana's easy implementation, most businesses can get everything up and running in no time, while the majority of ERP systems take anywhere from 2 to 24 months to get set up.
Your business likely already uses certain tools and platforms that you're happy with. When adopting Katana, you don't need to swap these around. Katana offers a lot of native and third-party integrations with the most popular business tools, so you can seamlessly integrate these without any coding knowledge.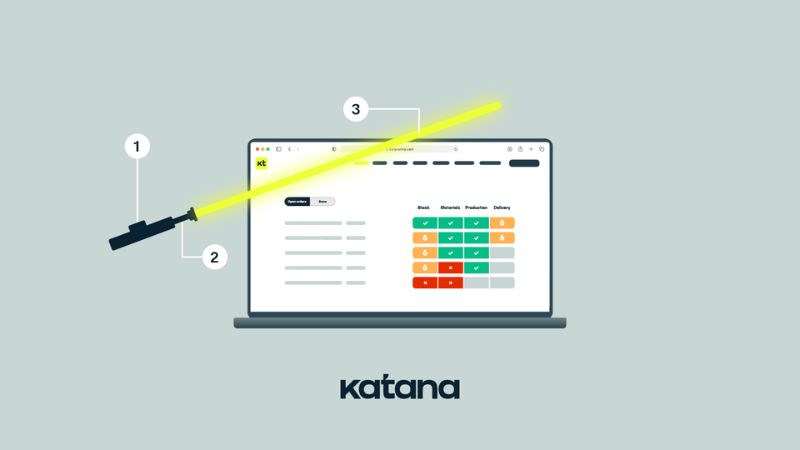 Simple pricing structure without unwelcomed surprises
If you're like us, you want to know exactly what you're getting for your money. Paying for software only to find out later that you need to pay more for the features you need can, at the very least, be quite annoying.
Traditionally, Odoo used to be known as a software that offered module-based pricing. However, Odoo now offers different pricing plans, so users must pay monthly subscriptions to access essential ERP features. There's a free trial version, a standard version, and a custom one — however, to use this will require you to pay for a consultant to get help with setting everything up.
In contrast, Katana has flexible and upfront pricing, so you know what you get before making the payment. This way, you don't have to worry about a sudden price jump when it comes out that you need seven additional modules to make the platform meet your needs.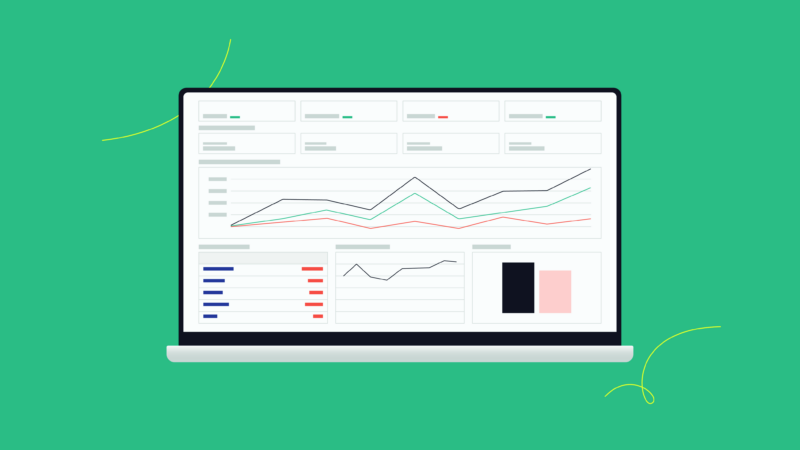 An expert support team that's with you along the way
Businesses often keep increasing their marketing budgets while decreasing money spent on their support team. When you add a complex system to this equation, you end up with a lot of users needing customer support that's nowhere to be found.
While Odoo offers customer support, the team is often focused on ensuring your billing information is correct and providing you with links to FAQ pages — straight from the horse's mouth. If you need dedicated support helping you with the system's setup, you will need to pay extra for a consultant.
Katana takes pride in making the platform as accessible as possible but also invests in high-quality experts who help you should you experience any issues. Katana's support team is available via live chat to answer your questions and find solutions to your problems. Katana is built for manufacturers and we always listen closely to our community of manufacturers to see what features you want to be added next.
Inventory management software that integrates with your favorite tools for a smooth workflow
From native integrations to codeless templates or fully customizable API integrations
Katana's ERP solution gives users access to the API, allowing you to create custom workflows and connect your business apps to manage your sales, manufacturing, and accounting all on one platform. Automate data transfers between the services you use to save time without having to write a single line of code. Take a look at our API documentation to learn more. 
Katana's bill of materials (BOM) is a tremendous help. Integrations with Shopify and Xero also play a big role in business management, and we can now manage both B2B and B2C orders with greater ease."
That was one thing that was very difficult to manage was raw material inventory — for example, how many black t-shirts do I need to order? That was the main reason why we selected Katana."
I think that Katana had a much lower barrier to entry. It was still some work to get up and running, but I was able to gradually build my processes into Katana's system over several months."
We struggled to know which items are in stock so that we could build a batch and therefore often found extra components lying around […] Katana, we can now know what we have in store and where to look for it."
What to consider when looking for an Odoo alternative?
Ease of use

— How easy is the software to use? Is it user-friendly?

Functionality

—Does the software have the necessary features and functionality for your business?

Customizability

— Can the software be customized to fit your specific business needs?

Pricing

— Is the software affordable? Does it offer a free trial or demo?
When it comes to alternatives to Odoo ERP, is Katana a good choice?
Katana is a cloud-based ERP software that offers a wide range of features and functionality. It is perfect for small and midsized businesses as it's easy to use and can be customized to fit your specific business needs. Katana comes with built-in tools for resource management, analytics dashboards for real-time insight, and features needed to efficiently manage your operations.
Katana offers a free trial, making it a great Odoo alternative to test out.
What integrations does Katana offer?
Katana lets you connect a ton of business apps using its native and third-party integrations, including:
E-commerce platforms

Accounting software

Analytics and

reporting tools

Customer relationship management

platforms

Shipping platforms
In addition, you can create your own custom workflows by utilizing Katana's open API.
Connecting all your business tools, allows you to manage your day-to-day tasks via one platform, including:
Billing and invoicing

Financial management

CRM and sales

And much more
Move your inventory to the cloud