Track your perishable inventory with expiry date tracking software
Reduce waste and cut costs with built-in batch expiry date tracking. Katana's end-to-end traceability features make quality control throughout your supply chain simple.
End-to-end traceability for your supply chain with built-in expiry tracking
Optimize your supply chain with expiry date tracking software that gives you total traceability. Katana supports
batch and lot number tracing
, ensuring industry compliance and visibility when it comes to tracking your perishable stock.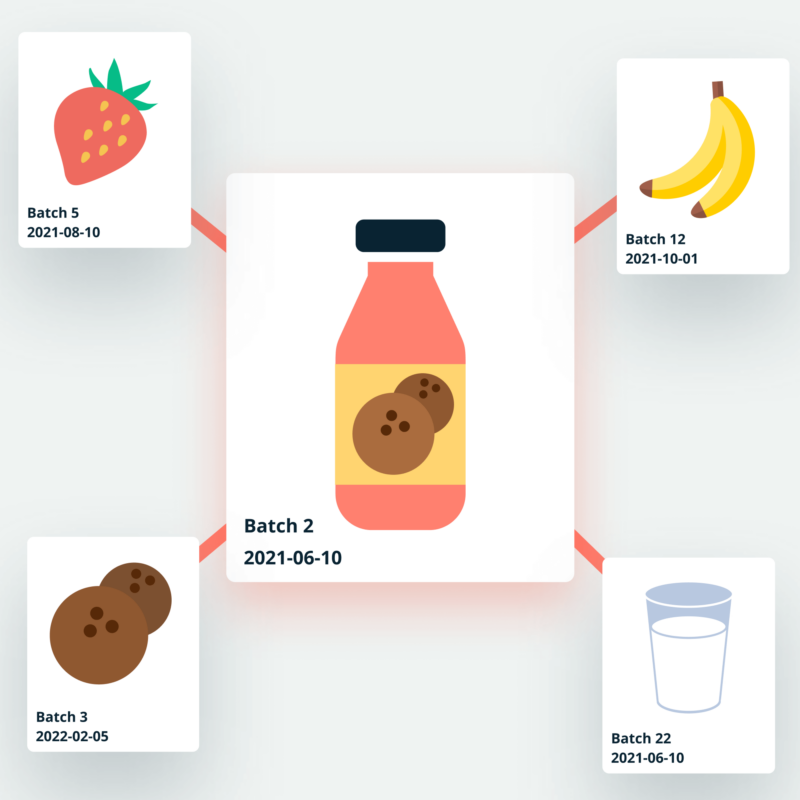 Real-time traceability for your moving inventory
Spreadsheets are static, but your inventory is not. Expiry tracking software tracks the movement of materials and goods from production to sales, giving you the live insights you need to manage your inventory effectively. No risk of corrupted spreadsheet files or manual updates required.
Trace faulty batches, materials, and products from materials to sold goods

Quickly locate items across multiple warehouses, giving all teams access to the same live data

End-to-end traceability for materials and products with batch tracking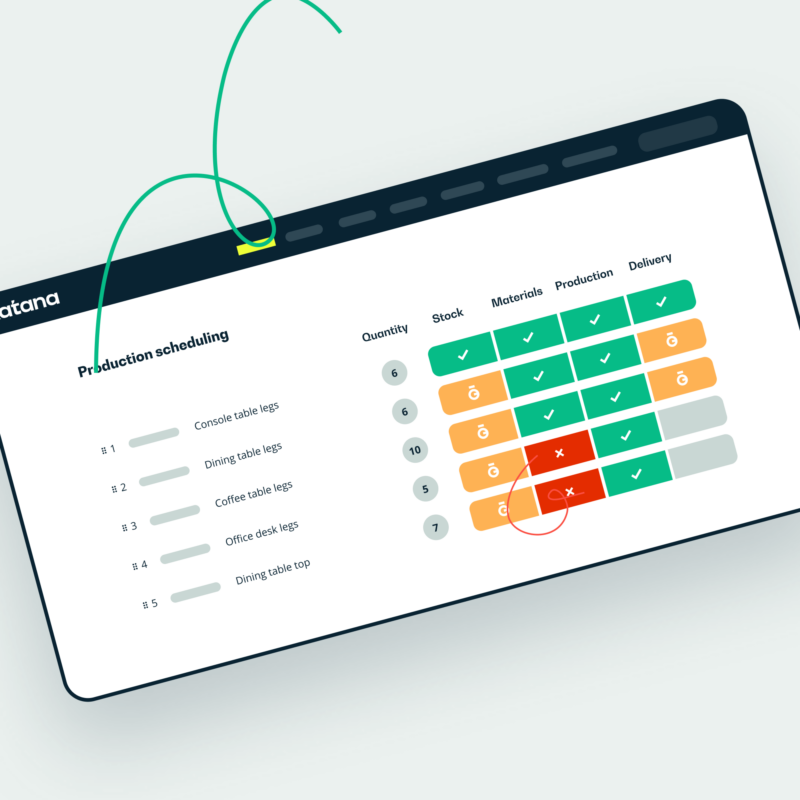 Keep track of materials and products to avoid stock-outs
Track and optimize inventory movements by setting up reorder points and prioritizing your sales orders. Katana's expiry tracking software integrates with e-commerce platforms like Shopify and WooCommerce to prevent stock-outs and keep your products moving, no matter how high demand is.
Get total inventory control for finished products and raw materials

Automate inventory transactions and set reorder points to prevent stock-outs

Use barcodes to scan in received purchase orders
Features beyond expiry tracking
that give you the visibility you need
Get a live look at your manufacturing business with features that keep your teams and products moving.
Integrate with the best e-commerce,
accounting, reporting, and CRM
software out there
Create custom API integrations
Use Katana's open API to create custom workflows and connect to apps beyond our list of integrations. Automate data transfers between the services you use to level up efficiency. Take a look at our API documentation to learn more.
Katana integrates everything, making for effective company-wide resource planning and control."
We needed help with Shopify inventory management for raw materials, and Katana exceeded our expectations."
Having the shop floor know what they can or can't make on a given day is amazing, and replaces our previous "system" of spreadsheets."
As an organic food processor, traceability is critical and our records must be meticulously kept. Katana fulfills all our needs in a simple, easy solution."
Start manufacturing in the cloud