Improved Katana Insights through smart manufacturing analytics
With Katana Insights you'll find organized analytics and business intelligence that help you make better data-driven decisions.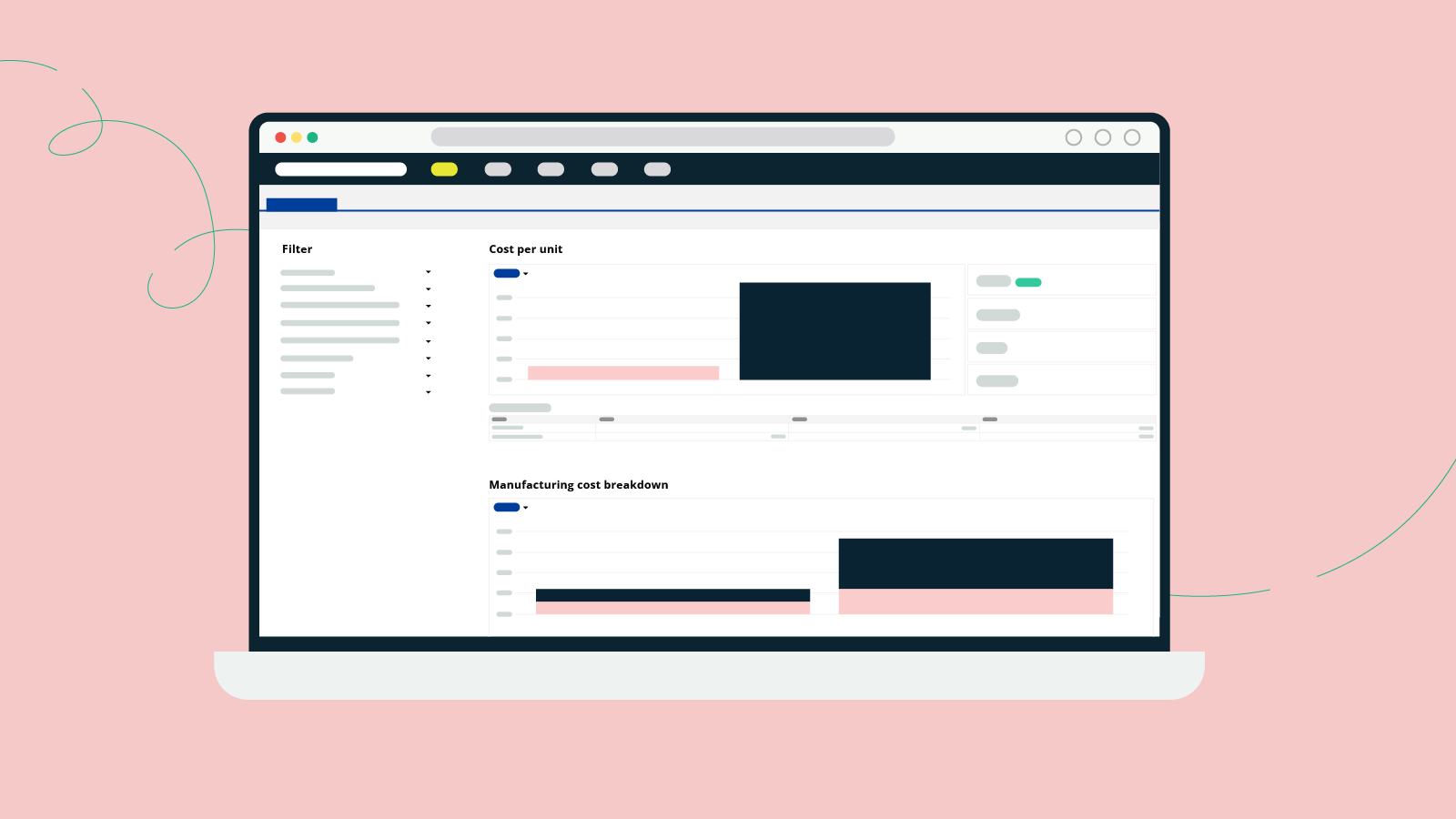 The reporting feature provides a comprehensive view of manufacturing costs, allowing you to identify areas for cost reduction and optimize resource planning. By tracking and analyzing data on manufacturing efficiency, it's easy to identify areas where resources are being over or underutilized and make adjustments accordingly.
Manufacturing insights help you make data-driven decisions with easy-to-read reports that can easily be exported and viewed on the go.
Comprehensive production overview
Track and analyze the costs associated with your production processes to better understand where improvements can be made. Manufacturing analytics help you explore the cost of each operation, reduce costs by optimizing production processes, and track production cost per unit and price per hour of operations by time and resource.
Manufacturing cost overview 
Production cost per unit
Production cost breakdown (materials/operations)
Resource & material usage
Cost differences (planned vs. actual)
Resource usage over time
Material usage in BOMs
What's up next in Katana?
We continue working hard to provide better insights that give clarity and a detailed overview of your everyday work. Improvements to the Insights feature will continue to be rolled out gradually to ensure that expectations are met. Here's what we have coming up next:
Purchasing Insights
Delete user permissions
Serial numbers for finished products
Until next time, happy analyzing!
Get a demo and discover the power of real-time insights