Scale with procurement software like Katana's PO system for small businesses
Growing fast? Then it's time to look into small business procurement software to help you maintain records and track spending. Luckily an automated purchase order system can make daily operations easy.
Save time and money and keep track of company purchases with a purchase order system for small businesses
Streamline purchasing, and refine your overall purchasing process with procurement software for small businesses which helps minimize manual purchase order processes and maintain legality and accountability in your company's acquisitions. With a procurement system in place, you can streamline approvals and purchase necessities for your business with the minimal manual effort required. And with the other capabilities Katana offers, it's a no-brainer.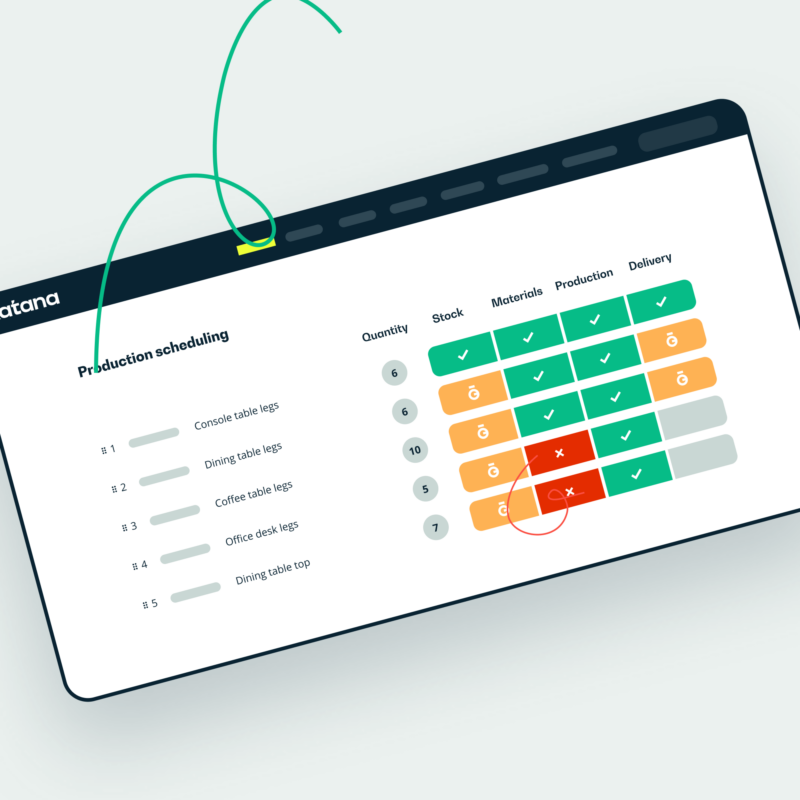 The key to controlling spending and smarter supplier management is purchasing software that works for you
For any small business, good supplier relationships are a fantastic building block in growing your business. Early on, you're likely doing manual procurement of the stock and products you need and working directly with suppliers. However, as your business grows, there can be potential issues with the manual approach, such as human error and delays that hit your stock levels.
This is where supply chain management software can help automate your procurement workflows and minimize mistakes — here's how:
With Katana's platform, you can automate stock reorders, so when your stock hits a certain level we automatically create a purchase order and send it out
Automatic calculations are made when orders are created and prioritized, so you always know if you need more stock
You have complete control over your stock and products, including their units of measurement, which you can customize
Creating detailed bills of materials helps you understand where you're spending more on each product and how to adapt your purchasing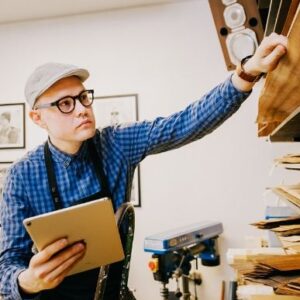 Make approval processes a thing of the past with a spending management solution
Your company needs to make physical and digital purchases with as little friction as possible. Procurement operations should run smoothly with clear approval workflows to approve purchases and restrict delays to manufacturing or shipping of customer orders. Katana helps make workflow management easy, with automation for purchasing, and clear inventory management and stock tracking so you always have clarity about what needs to be purchased and when.
Here are some of the features of Katana's platform that help you refine your workflows:
The Katana Shop Floor App allows you to work closely with your staff, including your procurement teams, so they know what needs to be done day-to-day
You can track inventory across multiple locations, so you know what's on hand in each warehouse or production space
Use barcode scanning for stock takes and tracking completed orders minimizes unnecessary paper admin
Get a holistic overview of your entire business in one platform so you can prioritize the right purchases at the right times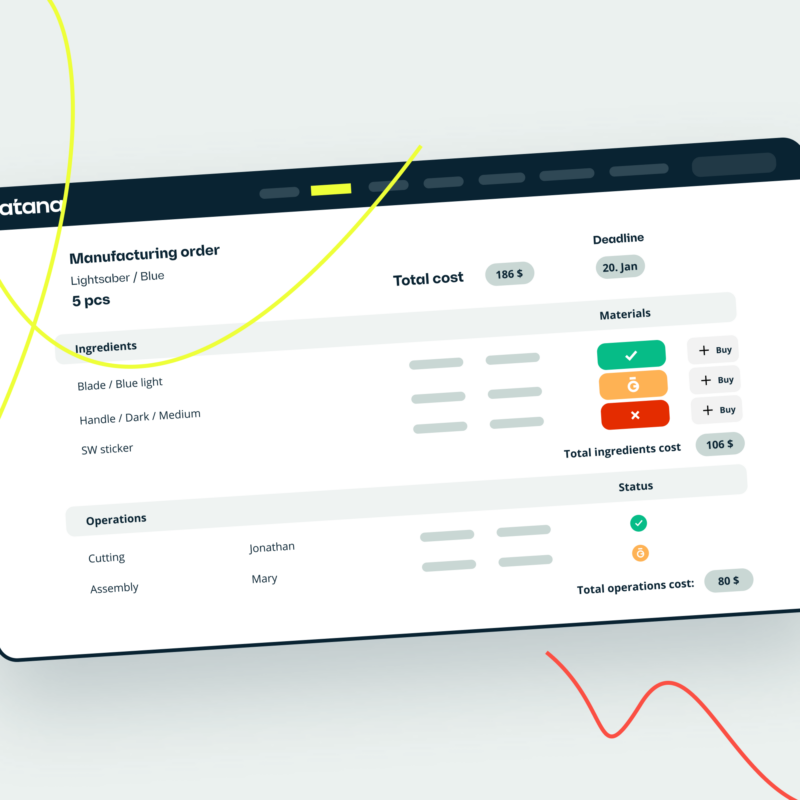 Make sure your procurement processes leave a clear audit trail and keep finance teams smiling
When running a business, paperwork, even the digital kind, can present headaches. You have to make sure things are done correctly, and contracts are legally binding, so you don't run into any troubles further down the line.Set your preferences for purchasing and watch Katana create and complete purchase orders with no human intervention required. This helps in avoiding duplication and allows you to conduct strict spend management.
Our range of integrations also keeps your accounts payable and receivable are both in good health, and include:
Two native e-commerce partners, Shopify and WooCommerce, to help you sell products online via attractive web stores and physically with POS sync
A host of third-party e-commerce partners to give you a wide range of choice about secondary markets to utilize for sales
Direct accounting integrations with QuickBooks Online and Xero, both excellent accounting providers to keep a close eye on company accounts
Katana's open API, which allows you to connect your business to your accounting software of choice, in case we're not already integrated
A range of shipping partners, who make sure your products can reach your customers wherever they are in the world
Batch manufacturing software that integrates with your favorite tools for a smooth workflow
From native integrations to codeless templates or fully customizable API integrations
Katana cloud ERP software's batch production features give users access to the API, allowing you to create custom workflows and connect your business apps to manage your sales, manufacturing, and accounting all on one platform. Automate data transfers between the services you use to level up efficiency. Take a look at our API documentation to learn more. 
The reason why we were very sold on Katana was the how-to and guide videos and walkthrough videos were pretty straightforward. It was simple and we were able to connect to all our Shopify stores and had everything we needed."
When we started using Katana, we were doing £150-250,000 a month while struggling with the system at that time. Now we've doubled that number and are working a lot more efficiently. It definitely has to do with the software we're using. With Katana, everything is just so easy and accessible."
I used to spend around 15 minutes per individual order on admin work, and I would be doing it all – preparing the packing lists, labels, and shipping. Now I do not need to touch any of that. Instead, I can put this time into designing new products and developing the business."
We knew we needed something more than just a spreadsheet but we didn't like the idea of paying a crazy amount for a huge system that we would not fully use. Having a system track inventory and what stage it is in has been incredibly helpful. It's also helped our team have a clearer delineation of the order of operations for each product in our catalog."
Purchase order system for small businesses FAQs
Move your inventory to the cloud