Katana automatically generates and reorders subassembly MOs
Working with complex products? Katana now automatically creates manufacturing orders for all nested subassemblies and reprioritizes them in one go.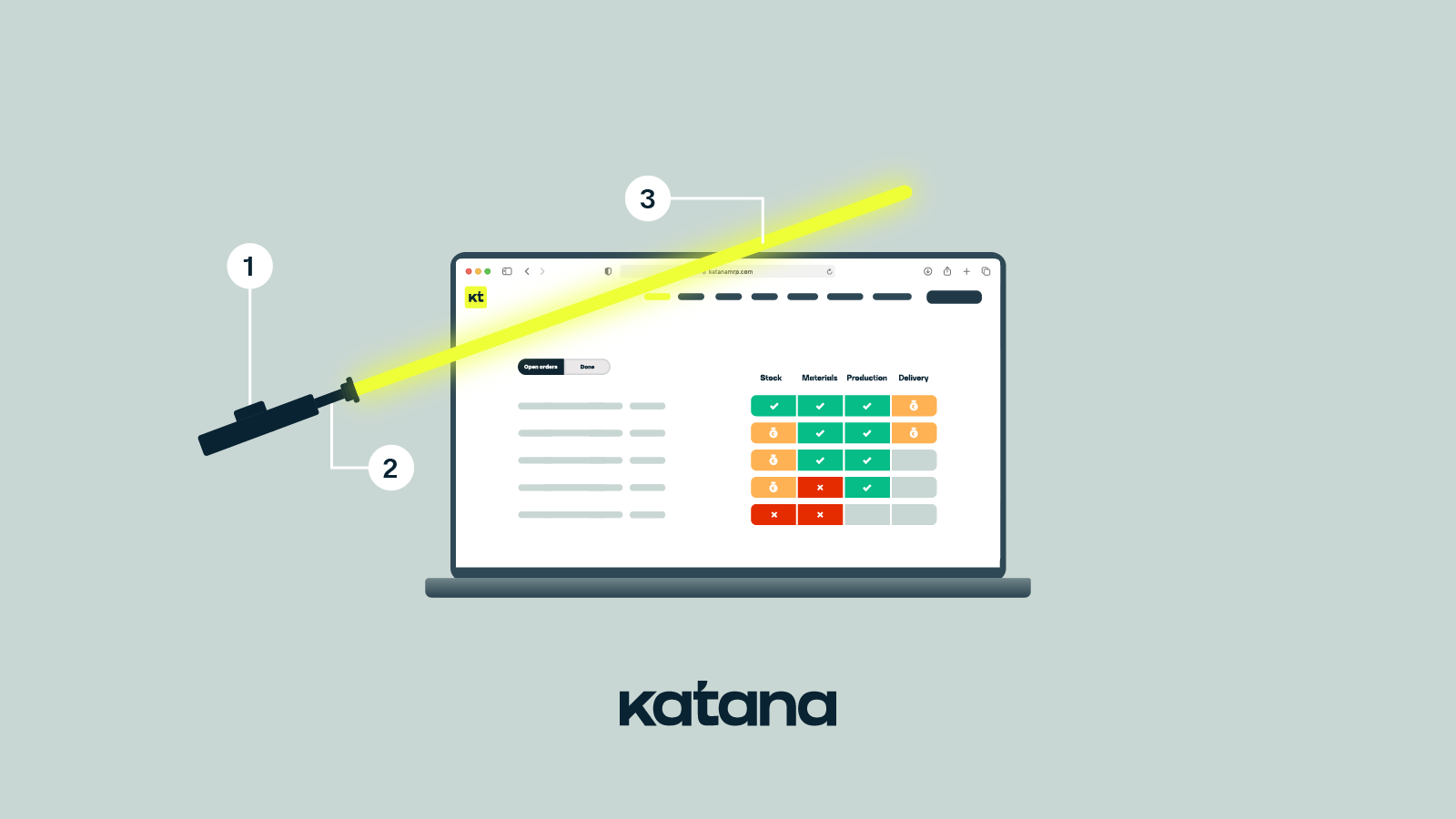 Manufacturing subassemblies, or items that need to be manufactured for final products, can be a challenge. This is especially true in electronics and industrial equipment manufacturing where products are complex — and even more so when they are manufactured in-house.
To help manufacturers in this industry and beyond scale operations and improve efficiency, Katana's latest product update comes with a new workflow that makes it easier to manufacture products that contain subassemblies.
Introducing a new workflow for MOs with subassemblies
When creating a manufacturing order (MO) for a product that contains subassemblies, new MOs are now automatically created and reordered for all nested subassemblies. So instead of needing to create a separate MO for each subassembly and adjusting the priority manually, Katana now does the following to ensure your end-product is manufactured as quickly and efficiently as possible:
MOs containing subassemblies in the product recipe will trigger the creation of separate MOs for each subassembly
MOs for subassemblies to be ranked with a higher priority than the main assembly MOs
To learn more about this update or other workflows related to manufacturing orders for products with subassemblies, go ahead and visit our Knowledge Base.
Happy manufacturing!
Move your inventory to the cloud