ShippyPro automates shipping and increases delivery efficiency
Integrate ShippyPro with Katana and save hours on your shipment fulfillment processes through automated order syncing.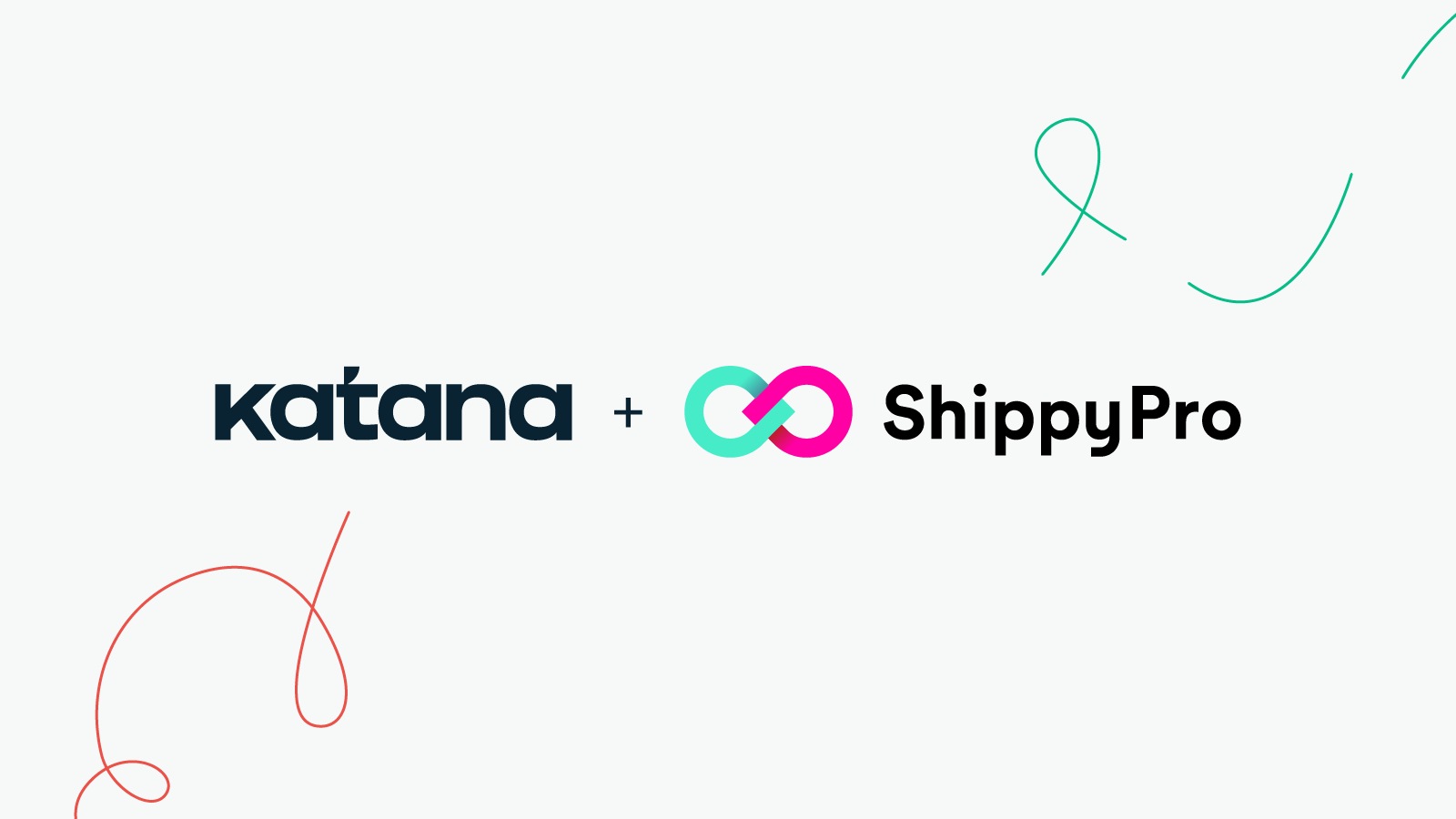 We're excited to introduce the newest shipping integration for Katana – ShippyPro! This integration helps you automate the shipping process and scale your business while bringing together everything you need to ship, track, and return orders.
Let ShippyPro manage your repetitive tasks
Manually entering order details from one system to another can take a lot of time, but with ShippyPro, you can automate shipping management, increasing delivery speed and allowing you to focus on scaling your business. With its expansive library of suppliers, ShippyPro can save you money while reducing shipping time.
With ShippyPro you'll be able to automate:
Workflows – send orders to ShippyPro from Katana and have their status updated based on shipping
Tracking and returns – push tracking numbers from ShippyPro to Katana
Label printing – receive the best options based on сarrier rates and bulk print labels
Shipping rules – set specific rules for certain marketplaces and carriers
Connecting Katana to ShippyPro
Head to ShippyPro's website and create an account.
Establish a connection between Katana and ShippyPro by going to Marketplaces from within your ShippyPro profile and clicking the Katana logo.
Select Link my account: Katana to begin the connection and checkmark "Update my Katana profile with shipped orders tracking numbers and mark as shipped" to ensure your orders are updated.

Afterward, you will be redirected to the Katana login page, where you can log in to your account.
That's all there is to it!
To find additional details about connecting ShippyPro to Katana, take a look at our Knowledge Base.
Happy shipping!
Move your inventory to the cloud