Sync sales orders and fulfillment statuses between Katana and Etsy
This new integration will allow you to import sales orders together with products and customers and sync the fulfillment status back to Etsy.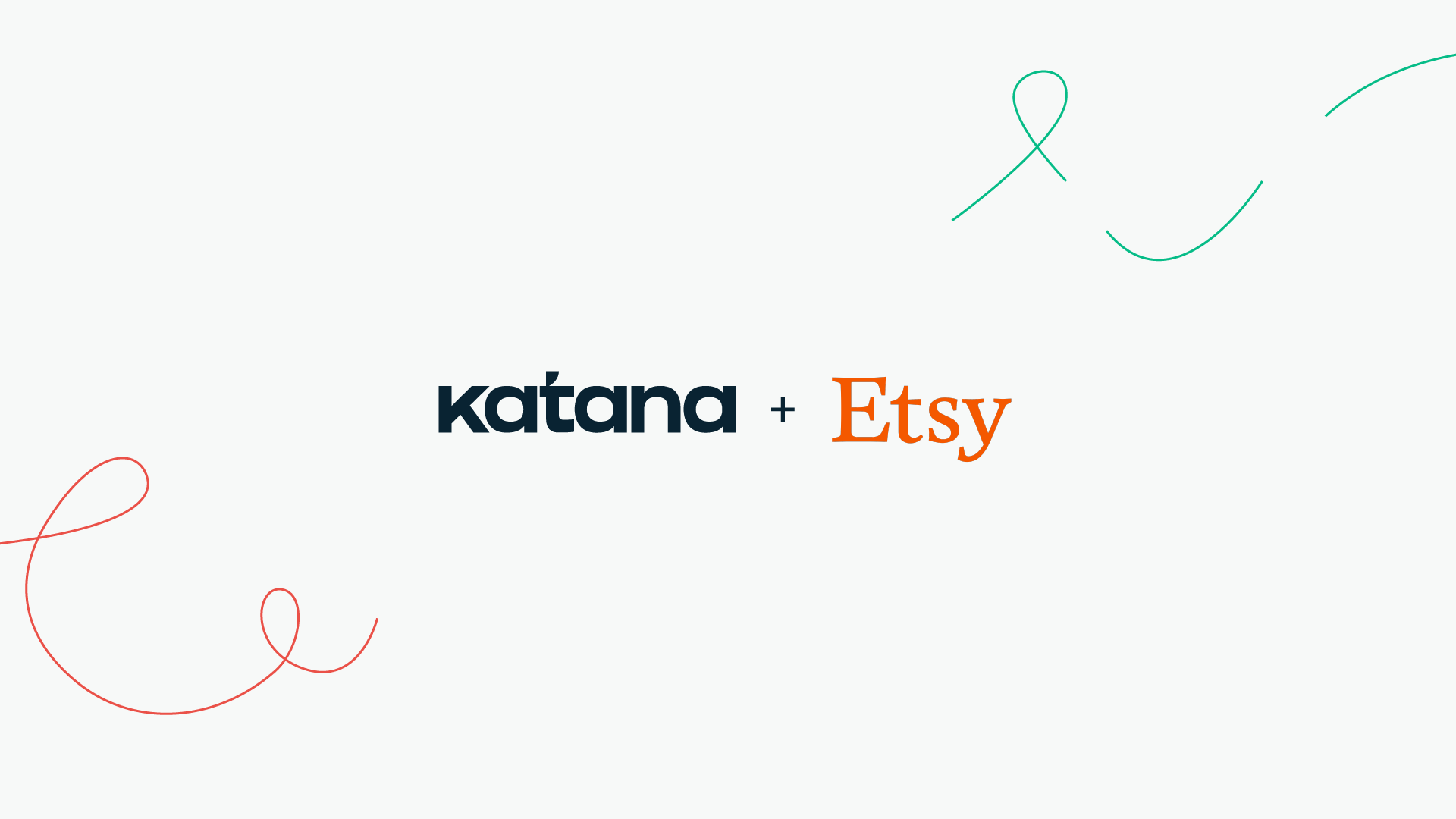 Thanks to our integration with Make, Katana users selling on Etsy will be thrilled to know that we have now launched our latest integration: Katana x Etsy 🎉
This allows users to integrate Etsy to Katana for:
Importing sales orders
Importing product and customer information
Synchronizing fulfillment status between Katana and Etsy
How to Use Katana x Etsy
To set up this integration, you'll need to create a scenario in Integromat that will watch for new data in Katana or Etsy, set up the proceeding modules for the desired end result, and Integromat will execute the task for you.
We have tried and tested the following workflows with Etsy and made templates, so it is easier for you to get started:
Sales order import that also imports missing customers and products connected to the sales order from Etsy to Katana
Order fulfillment status sync (i.e. automatically marking an Etsy order as shipped when the respective order is marked as delivered in Katana)
Over the following months, we will keep testing other software and workflows to make your business even more automated.
What is Integromat?
Integromat is a powerful tool that allows users to integrate different platforms, software, automate workflows in a matter of minutes without writing a single line of code, freeing you and your team to focus on growing your manufacturing business.
The integration with Integromat has been built on Katana's API and is available to all Katana users, and the API allows you to create your own integrations without the help of a developer.
You can read all about getting started with Integromat over at our knowledge base, or if you have any questions, please feel free to get in touch.
And until next time, happy integrating.
Move your inventory to the cloud