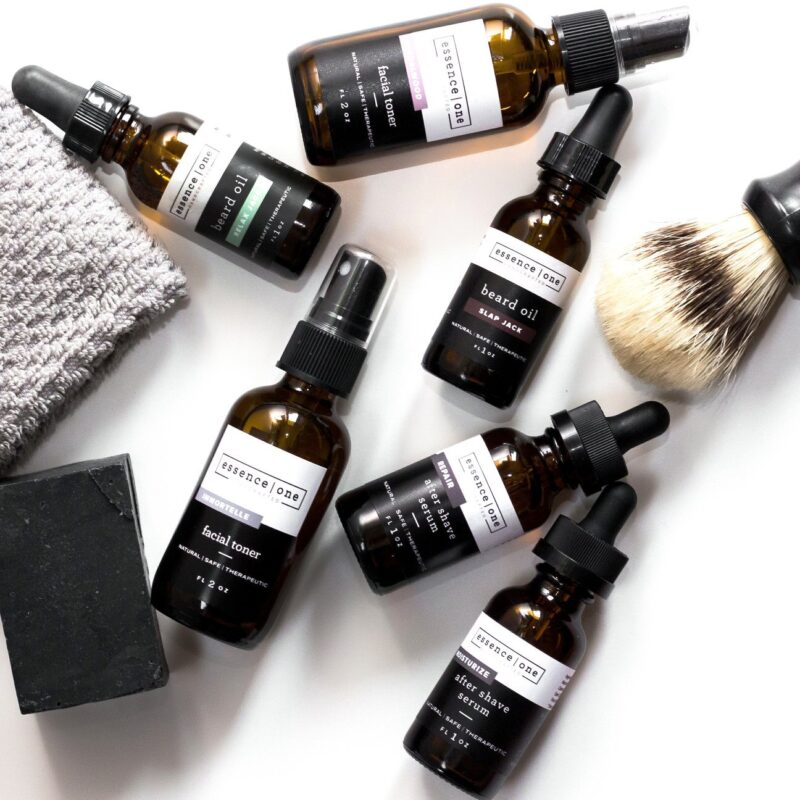 We needed a system that could help us assign and schedule tasks, as well as see how long the life of a product is in terms of how long it takes to make, label, and shrink wrap. We needed this information by the item itself and a way to multiply it long-term so when taking on larger projects, we know if we need more help and can directly see the cost of materials and operations. We also wanted a better overview of our inventory, and Katana had all of that.
Alaina Oehrlein
Production Lead at Essence One
Cannabis manufacturing software that increases productivity and gives you peace of mind
Katana's manufacturing software works for cannabis operators of all sizes, from small businesses to large operations. Katana's software provides you with a real-time overview of your production process and helps you boost efficiency across all operations.
Get set up in under 7 days
1
Sign up for a free trial
Start your free 14-day trial to try Katana risk-free. No credit card required.
2
Select your plan
We recommend the Advanced plan to get full access to all the best features on your trial.
3
Sync with other tools
Connect to your accounting, e-commerce, and reporting tools for maximum visibility.
Grow your cannabis business and blaze up in the expanding cannabis industry by producing more
The marijuana industry is expanding every year. Exhibit A – USA. As of the beginning of 2022, eighteen states (and the District of Columbia) consider marijuana to be fully legal, with additional states allowing medicinal options. As a result, cannabis cultivators and cannabis growers are searching for new methods to produce products as efficiently as possible.
There are many cannabis businesses who use Katana's manufacturing software to streamline their operations. Here's why.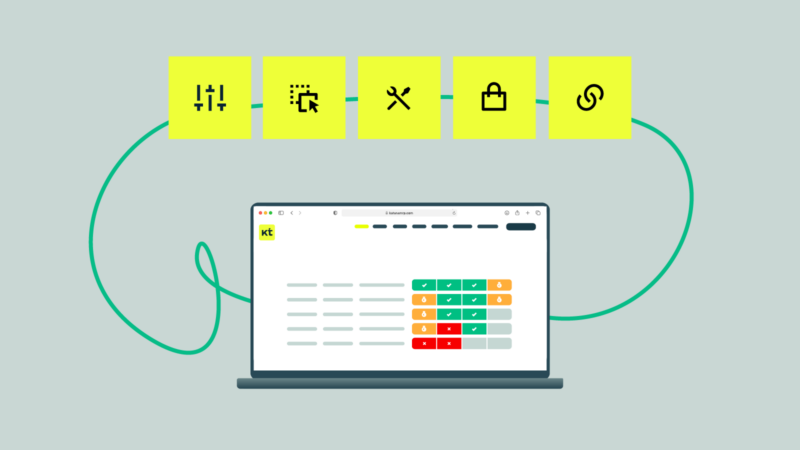 Upgrade your cannabis and hemp production process and maximize value with software
Katana is useful for cannabis management to track your batches and raw materials in real time. Manufacturing software helps you ensure that you're never suddenly out of stock on any items. You can safely plan ahead to meet and surpass customer expectations, and roll up your sleeves to hustle to the top of the cannabis industry. The product management process is clear with our comprehensive product recipes, helping you specify which ingredients go into each product, in what amount, and in which packages.
If you're a cannabis manufacturer who focuses on making and selling cannabidiol (CBD) products like edibles or oils, then you'll find Katana's Shop Floor App most useful. It can help you track time and understand how long it takes to make that sweet, best-selling edible of yours. Katana also helps you find out where you can get rid of the hazier tasks that take unnecessary hours or minutes. The Shop Floor App additionally allows you to calculate the lead time for each variety of cannabis and hemp product in your inventory.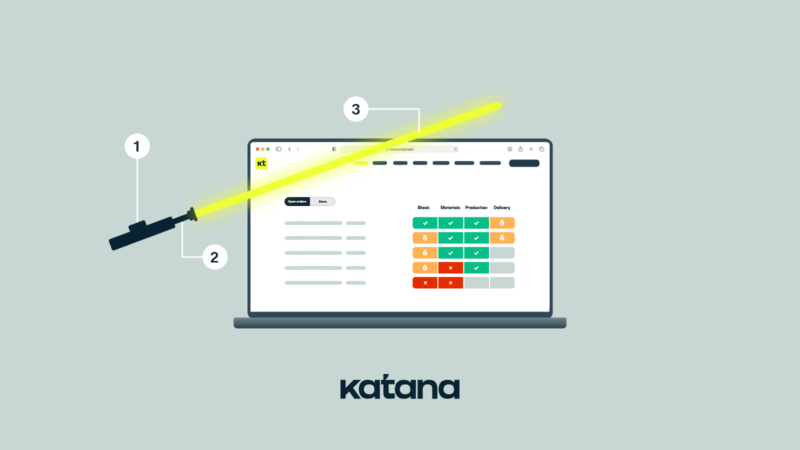 Find cannabis fans globally and send them your products with our shipping partners
You can integrate Katana with several e-commerce, shipping, sales, and accounting platforms. After all, expanding a customer base takes a joint effort from multiple people and technologies. Katana's flexibility allows you to choose options that best suit your cannabis company. You can manage sales from an online store, as well as a permanent or a pop-up physical location in a trendy industrial area. Almost anything is possible with Shopify, which enables you to sync and integrate your e-commerce store and Katana with a point-of-sale, or shortly put, POS system to keep your sales data in one place.
Katana's shipping integrations like 2Ship, Outvio, or ShippyPro equip your cannabis business with prompt shipping operations that will lead your company to better user ratings and customer satisfaction. You can choose from a wide range of carriers, compare their rates and choose the most reliable option for your delivery.
Integrate with the best e-commerce,
accounting, reporting, and CRM
software out there
Create custom API integrations
Use Katana's open API to create custom workflows and connect to apps beyond our list of integrations. Automate data transfers between the services you use to level up efficiency. Take a look at our API documentation to learn more.
Cannabis management software FAQs
What's the difference between cannabis ERPs and seed-to-sale softwares?
When it comes to cannabis manufacturing, there are two main types of software that businesses use: cannabis ERPs and seed-to-sale softwares. Both software solutions offer a way to track and move inventory, manage production, and ensure product quality. However, there are some key differences between the two.
Cannabis ERPs are designed to help businesses manage all aspects of their operations — from inventory tracking, sales, and accounting to reporting and supply chain management.
Seed-to-sale systems, on the other hand, are specifically designed for the cannabis industry. These systems track every step of the cannabis manufacturing process, from seed to sale. Seed-to-sale is a cannabis software platform for those manufacturers who grow actual cannabis plants.
How time-consuming is it to implement cannabis ERPs?
The safe answer is that it depends on the manufacturing scale that your cannabis company has and what kind of ambitions you have. It is almost certainly less time-consuming than using physical notebooks, online spreadsheets, or non-customizable software that doesn't suit your needs.
If you are a small cannabis manufacturer — say, up to five or ten employees — and you're not hellbent on growing into a corporation, you can get started quickly with ERPs like Katana that are meant for small and mid-sized companies. Katana has many demo videos and a top-notch live support team to assist you on every step of the journey.
When your business is more complex, you've grown bigger, and you want to level up, cannabis ERPs are your go-to assistant in running operations efficiently. An ERP also helps with cutting unnecessary admin time and discovering production bottlenecks. Time spent on learning how to use and when to use an ERP is minuscule compared to alternatives.
Get the visibility you need to move products and make decisions