An intuitive alternative to NetSuite built for SMBs
Adopt Katana, an alternative to NetSuite, that's built specifically for SMBs. With its logical user interface and easy implementation, you can focus on managing your business instead of spending days trying to decipher the installation instructions.
Easy to set up and easy to use
Katana has an intuitive design and personal support to ensure a smooth user experience, so you can focus on managing your business.
Real-time master planning
Easily drag and drop your manufacturing and sales orders to reprioritize and Katana will automatically reallocate resources based on the new priorities
Dedicated live support
Reach out to our expert support team whenever you have questions about Katana. Katana's support representatives are there to ensure your business succeeds
Easy contract manufacturing
Use Katana's outsourced manufacturing workflow and easily track materials at your partner locations and monitor costs based on contractor's fees
Seamless integrations
Connect your favorite business tools with Katana via the native integrations and codeless templates and manage everything from a central platform
Alternative to NetSuite that was built in the 21st century
NetSuite has been around since 1998 and is considered the first cloud computing software company — this shows when starting to implement the system.
For large enterprises, hiring a dedicated team that spends months installing the system can make sense. However, companies in the SMB sector oftentimes are not able to bear such large implementation costs.
Katana offers self-onboarding and also has a dedicated onboarding team included in Advanced and higher plans to ensure a smooth experience when implementing the system.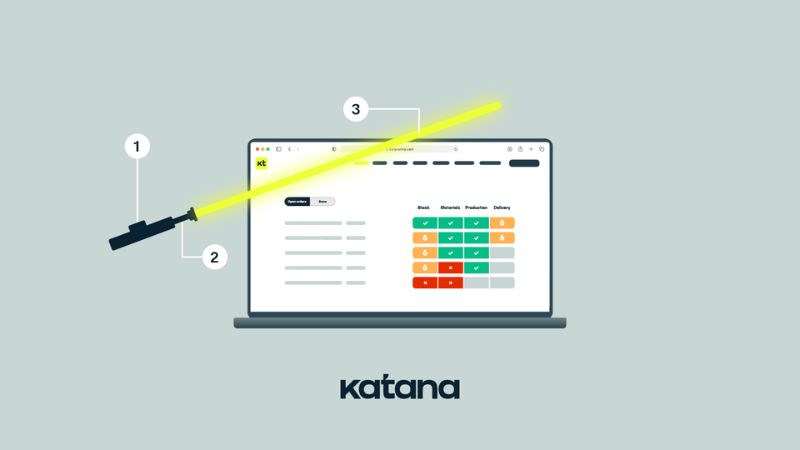 Expertise from a dedicated support team
Legacy systems can have a very steep learning curve and they often outsource their support, which leads to a horrible customer experience.
In contrast, Katana comes with an easy-to-use interface, so you don't need weeks of training before you start using the software. Katana gives you access to a professional in-house support team reachable via live chat, ready to answer all your questions should you need it.
This combination ensures that you can keep managing and growing your business without having to spend hours every day worrying about a software system that was supposed to make your life easier.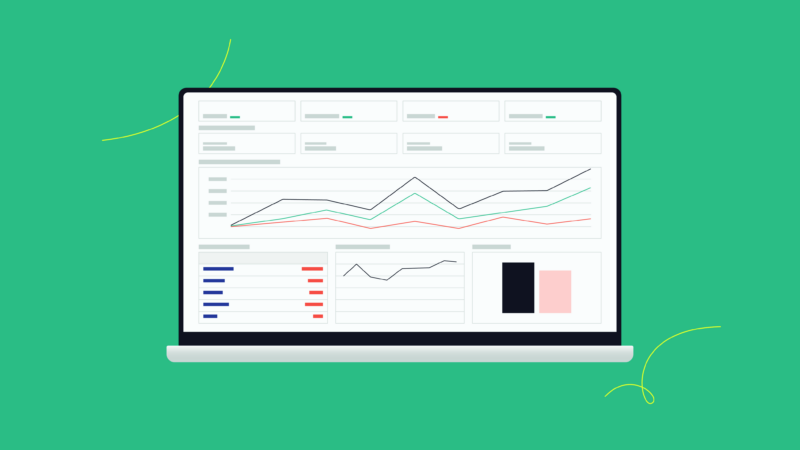 Single source of truth for your entire business
Business suites can make a lot of sense for large enterprises, but these often lack the flexibility needed for small and medium-sized businesses.
Katana is a platform that allows you to potentially set up your custom business suite. With Katana's native, third-party, and API integrations, you can seamlessly connect to the best:
Accounting software

E-commerce platforms

Reporting and analytics tools

CRM tools

And so much more
With Katana, you can adapt the software to your business needs instead of adapting your business to the needs of the software.
A NetSuite alternative that integrates with your favorite tools for a smooth workflow
From native integrations to codeless templates or fully customizable API integrations
Katana's cloud ERP software allows you to create custom workflows and connect your business apps to manage your sales, supply chain, and accounting all on one platform. Automate data transfers between the services you use to save time without having to write a single line of code. Take a look at our API documentation to learn more.
Katana's bill of materials (BOM) is a tremendous help. Integrations with Shopify and Xero also play a big role in business management, and we can now manage both B2B and B2C orders with greater ease."
Since implementing Katana, we've grown our product offering, and that wouldn't be possible without it. It has freed up my time so I can focus on designing and creating more products. It also means that I am not working until 11 pm every night."
I think that Katana had a much lower barrier to entry. It was still some work to get up and running, but I was able to gradually build my processes into Katana's system over several months."
Having a system track inventory and what stage it is in has been incredibly helpful. It also has helped our team have a more clear delineation of the order of operations for each product in our catalog."
Alternative to NetSuite FAQs
What are some alternatives to NetSuite ERP?
Oracle NetSuite is a cloud-based enterprise resource planning (ERP) software suite that offers a complete set of business applications for managing financials, customer relationship management (CRM), e-commerce, and more.
The main NetSuite competitors are SAP Business and Sage Intacct. 
All three are mainly aimed at large enterprises with their complex systems and expensive implementation. On the other hand, Katana's ERP software is easy to set up and use, making it an ideal alternative for NetSuite ERP for small to medium-sized businesses.
Why would I use an alternative to NetSuite ERP?
NetSuite can be expensive to implement and maintain.

It can be complex to use, making it difficult for

small businesses

or those with limited IT resources.

NetSuite's focus on large enterprises means that it may not have the features or flexibility that smaller businesses need.
Katana, on the other hand, is designed specifically for small and medium-sized businesses. It's easy to use and implement, and it offers a wide range of features to meet the unique needs of your business.
How do I choose the right alternative to NetSuite ERP for my business?
When choosing an ERP system, it's important to consider your business's specific needs.
Do you need an industry-specific system? One that offers robust accounting features? Or, maybe you need a system that can be easily customized to fit your company's unique workflow.
Katana offers a free trial, so you can try the software before you commit to it. This gives you the opportunity to see how it works and make sure it's the right fit for your business.
Katana comes with robust inventory management features and can be integrated with the best business tools out there to streamline all of your operations.
Integrating your business tools with Katana's ERP solution, lets you manage all of your:
Manufacturing operations

Customer data

Financial reports

Accounts payable

and

accounts receivable

Fixed assets

And much more
Get a demo and discover the power of real-time insights