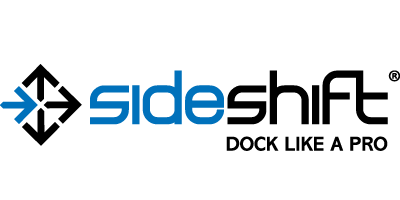 Katana has been an asset to our inventory management and production planning. We were using QuickBooks desktop to manage all inventory before, now Katana streamlines our production planning, making it more efficient.
Mikaela, Production Manager

Boating equipment, 30+ employees
Upgrade productivity and align all of your teams with features designed to give you total visibility
Get a comprehensive live look at your automotive and boating business with features that will keep your teams and products always moving. Avoid bottlenecks and unnecessary stockouts with Katana's ERP solution.
Real-time master planning
Obtain real-time visibility to streamline all your key resources, and ensure optimal inventory levels at all times
Powerful shop floor control
View manufacturing order task and ingredient list for every task, and track lead time spent on production tasks
Multichannel order management
Unite your B2B and e-commerce sales order management and sync sales channels for effective order fulfillment
Drag-and-drop priorities for manufacturing tasks and get accurate expected completion dates of your operations
Track your manufacturing costs based on autogenerated bill of materials (BOM) and various production operations
Connect your favorite tools with Katana and create workflows to streamline your operations via Katana's open API and native integrations
Get set up in under 7 days
1
Sign up for a free trial
Start your free 14-day trial to try Katana risk-free. No credit card required.
2
Select your plan
We recommend the Advanced plan to get full access to all the best features on your trial.
3
Sync with other tools
Connect to your accounting, e-commerce, and reporting tools for maximum visibility.
The ideal automotive ERP system to manufacture and distribute automotive and industrial machinery
Wherever you want to manage your manufacturing operations from the cloud or from a physical store, Katana has you covered. You'll be able to do warehouse management, materials management, and financial management all in one place.
Advanced automotive machinery requires immense precision and high production quality while maintaining quality control and meeting customer demands. Katana's automotive ERP system gives you all that and complete control over your manufacturing processes.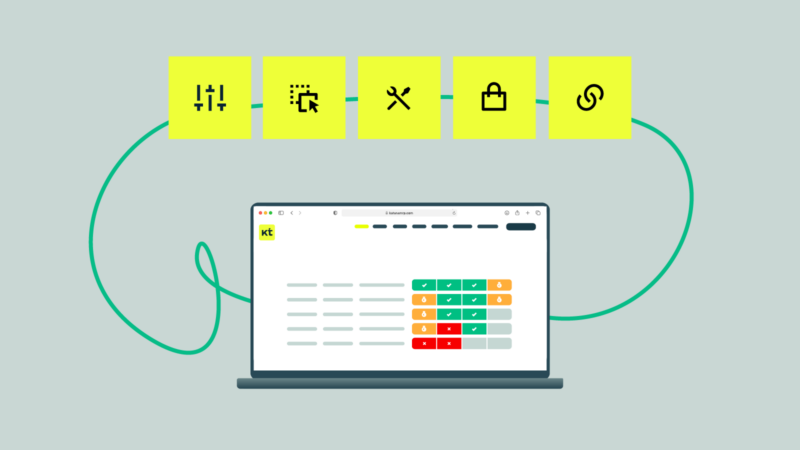 The vision for Katana's software comes from the automotive industry
In case you've never read our 'About Us' page, you may not know that our name Katana itself is an homage to the lean manufacturing approach of Toyota – hence choosing a traditional Japanese weapon for our name in tribute. And we use this lean approach to create our ERP system which in turn can make life simpler for manufacturers across the world.
In the scope of automotive and industrial manufacturing, you're likely to be making and selling products across a big scope of price ranges, and you may need diverse deployment options for both creation and delivery. Here are just a few of the features of Katana's cloud manufacturing software to keep your global automotive business running smoothly:
Super detailed bills of materials — Know your lead time for every product by formatting and customizing as many BOMs as you require for each and every product you offer and maintain a consistent quality management
Smart inventory management — Your materials requirements planning can step up with Katana, as you can set specific reorder points for all of your raw materials, so you never have building supply problems
Integrations and custom workflows — Sync your inventory data with hundreds of e-commerce, shipping, accounting, and reporting platforms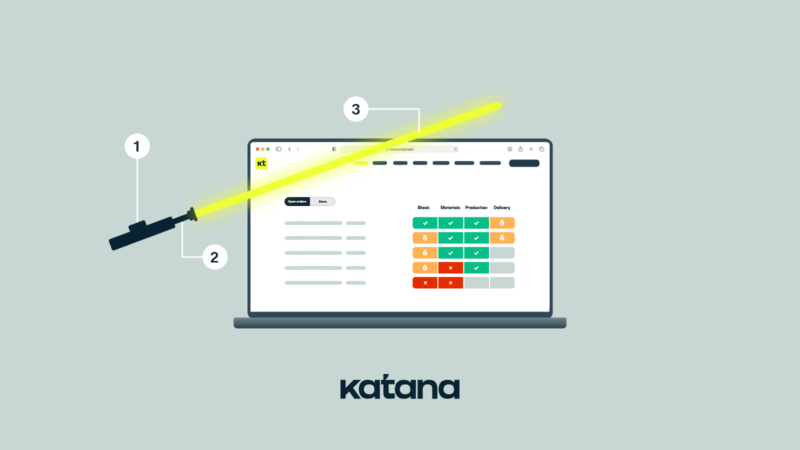 Ensure a consistent supply of all the materials you need
As a manufacturer, you know firsthand how important it is to ensure a consistent supply of stock and raw materials. If you have that in place, you are able to offer support for any production model – it doesn't even matter if your business prefers make-to-stock or make-to-order.
Katana helps you connect with the sales and automation platforms while bringing all the data together for smooth financial management. It's the automotive ERP system that will make you ask yourself why were you haggling with outdated Excel spreadsheets or legacy systems anyway.
One of the best parts of Katana is that you don't need to be some kind of specialist 'ERP implementer' to get started —you can be up and running in days with our friendly software, expert ERP implementers, and vast Knowledge Base.
Integrate with the best e-commerce,
accounting, reporting, and CRM
software out there
Create custom API integrations
Use Katana's open API to create custom workflows and connect to apps beyond our list of integrations. Automate data transfers between the services you use to level up efficiency. Take a look at our API documentation to learn more.
Automotive ERP System FAQs
What are the differences between MRPs and ERPs?
There are a few critical differences between manufacturing resource planning (MRP) software and enterprise resource planning (ERP) software that manufacturers should be aware of when choosing which type of software to use for their business.
MRP software is designed specifically for manufacturing organizations and therefore contains many features that are geared toward streamlining manufacturing processes. ERP software is designed to give each company a more flexible and comprehensive platform, as managers can use ERP integrations to optimize different nuances of production, sales, reporting, or shipping operations.
Another key difference between MRP and ERP software is how they handle inventory. MRPs use a system called materials requirements planning (MRP) to track inventory levels and generate reports on what needs to be produced. On the other hand, ERP solutions use enterprise asset management (EAM) system to track inventory levels and generate reports.
Finally, MRP software is typically installed on-premise, while ERP software is usually offered as a cloud-based solution. This means that MRP software requires a more significant upfront investment and gives you more control over the software and its use. On the other hand, ERP cloud software is typically less expensive and can be accessed from anywhere with an internet connection.
How much time would it take to implement an ERP solution for a company?
The time it takes to implement an ERP solution can vary depending on the size and complexity of your organization. Also, it depends on how much customization you need to optimize your business.
Smaller companies may implement ERPs within days or a week. Mid-sized companies generally require at least a few weeks or more time.
Get the visibility you need to move products and make decisions