An alternative to Unleashed that helps you unleash your full potential
Katana ERP is an intuitive platform that equips your business with essential features and integrations to control your workflow — from purchases to manufacturing and beyond.
There are no restrictions to manufacturing with Katana
Katana enterprise resource planning (ERP) software is one of the better Unleashed software alternatives that comes packed with the tools for optimizing your supply chain.
Warehouse management
Your warehouse manager can view stock levels by location if you have multiple warehouses and perform stock transfers
Cloud-based access
Link your online sales to manufacturing orders and see their statuses from wherever you are
Wide range of integrations
Sync your data with thousands of e-commerce, shipping, CRM, and accounting platforms, connecting all aspects of your business to Katana
Real-time master planning
Automated item allocation to open orders and if you need to prioritize an order, Katana will automatically redistribute allocated items
Let your manufacturing creativity loose with Katana's ERP system
Katana is developed with one sight in mind — that manufacturers would love the software they use as much as the products they make.
Katana is an inexpensive manufacturing software that offers essential production tools, features, and integrations that help you to connect with the best business tools on the market. Here's what you're going to get from this alternative to Unleashed:
Controlling multiple manufacturing and selling locations
Seeing manufacturing statuses and having the ability to do capacity planning based on resource availability
Getting automatically calculated manufacturing costs based on your bill of materials (BOMs) and operations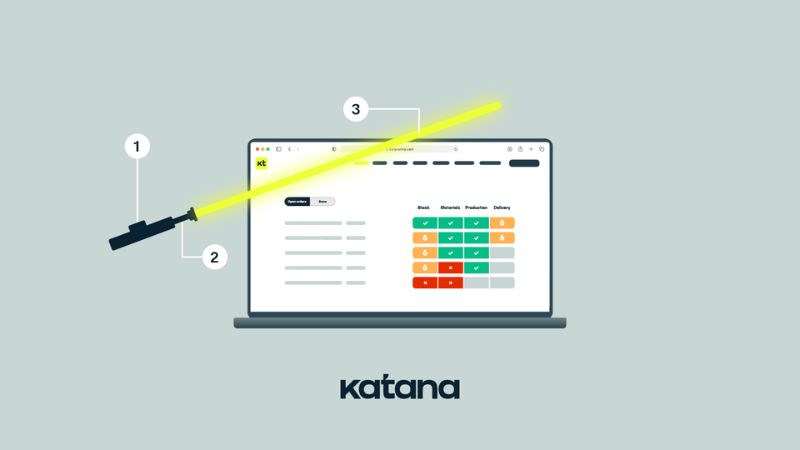 More inventory control, less chaos
Katana manufacturing ERP will do all the stock management legwork for you by keeping inventory levels up to date, every time a sales or manufacturing order comes into the system.
Katana also has end-to-end traceability for items and raw materials, so you can easily locate items on your shop floor and beyond. Setting reorder points will mark inventory levels as red once stock is running low, allowing you to make additional products or purchase more materials to avoid stockouts.
You'll get better inventory control as you can ensure each product travels to the right place, so you can finish production without any hiccups.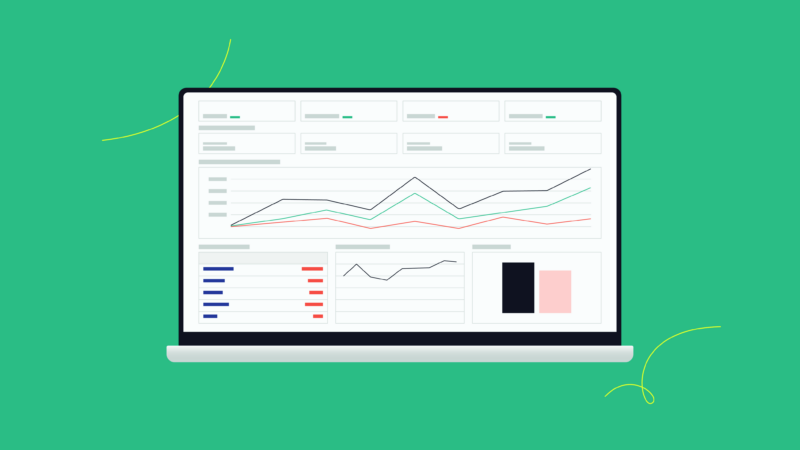 Powerful integrations to unite your business tools in one place
When it comes to an Unleashed software e-commerce alternative, Katana is an easy-to-use platform for seamlessly synchronizing your sales channels and manufacturing data. You don't have to create sales orders in Katana — the ones created in your e-commerce platform are always synchronized with Katana.
Katana also integrates with e-commerce platforms like Shopify and WooCommerce, and marketplaces, such as eBay and Amazon, via native, third-party, and API integrations.
You'll also have easy access to premium automation, accounting, reporting, and shipping solutions. For example, Katana has powerful integrations with QuickBooks Online and Xero that help you connect accounting with manufacturing.
ERP software that integrates with your favorite tools for a smooth workflow
From native integrations to codeless templates or fully customizable API integrations
A convenient alternative to Unleashed software, Katana cloud ERP software gives users access to the API. This allows you to create custom workflows and connect your business apps to manage your sales, manufacturing, and accounting all on one platform. Automate data transfers between the services you use to level up efficiency. Take a look at our API documentation to learn more. 
With Katana, we can track products, build recipes for materials, and set reorder points as well. That was one thing that was very difficult to manage — raw material inventory — for example, how many black t-shirts do I need to order? That was the main reason why we selected Katana."
With Katana, we can more effectively see and follow inventory levels, and have recipes and bills of materials (BOMs) for our manufactured products that let us follow the manufacturing status throughout the whole production cycle."
I used to spend around 15 minutes per individual order on admin work, and I would be doing it all – preparing the packing lists, labels, and shipping. Now I do not need to touch any of that. Instead, I can put this time into designing new products and developing the business."
We needed something more than just a spreadsheet but we didn't like to pay a crazy amount for a system we wouldn't fully use. Tracking inventory and what stage it is in has been incredibly helpful. It's helped our team have a clearer delineation of the order of operations for each product in our catalog."
FAQs people ask when they're looking for an Unleashed software alternative
What are other Unleashed alternatives?
Some inventory management software alternatives include:
Zoho Inventory
Finale Inventory
Stitch Labs
Dear Inventory
Those Unleashed alternatives can also manage your inventory tracking and equip your business with inventory control. Still, some are more expensive, lack a real-time master planner, and use an outdated and complicated interface.
What features will I need when making a switch?
Essential features you'll need when making a switch to a new inventory management system are:
Still, it would help if you also looked at how it integrates with other award-winning business tools to get the best user experience from your manufacturing management software.
Check out software review websites like Capterra and GetApp before making the final decision — they provide you with all the technical information you need and let you compare Unleashed software to Katana ERP, Zoho Inventory, Dear Inventory, Finale Inventory, Stitch Labs, and other inventory management solutions.
Move your inventory to the cloud