Serial numbers to easily track and manage your finished products
Serial numbers are invaluable for companies that need complete visibility and traceability of product history and a streamlined operation.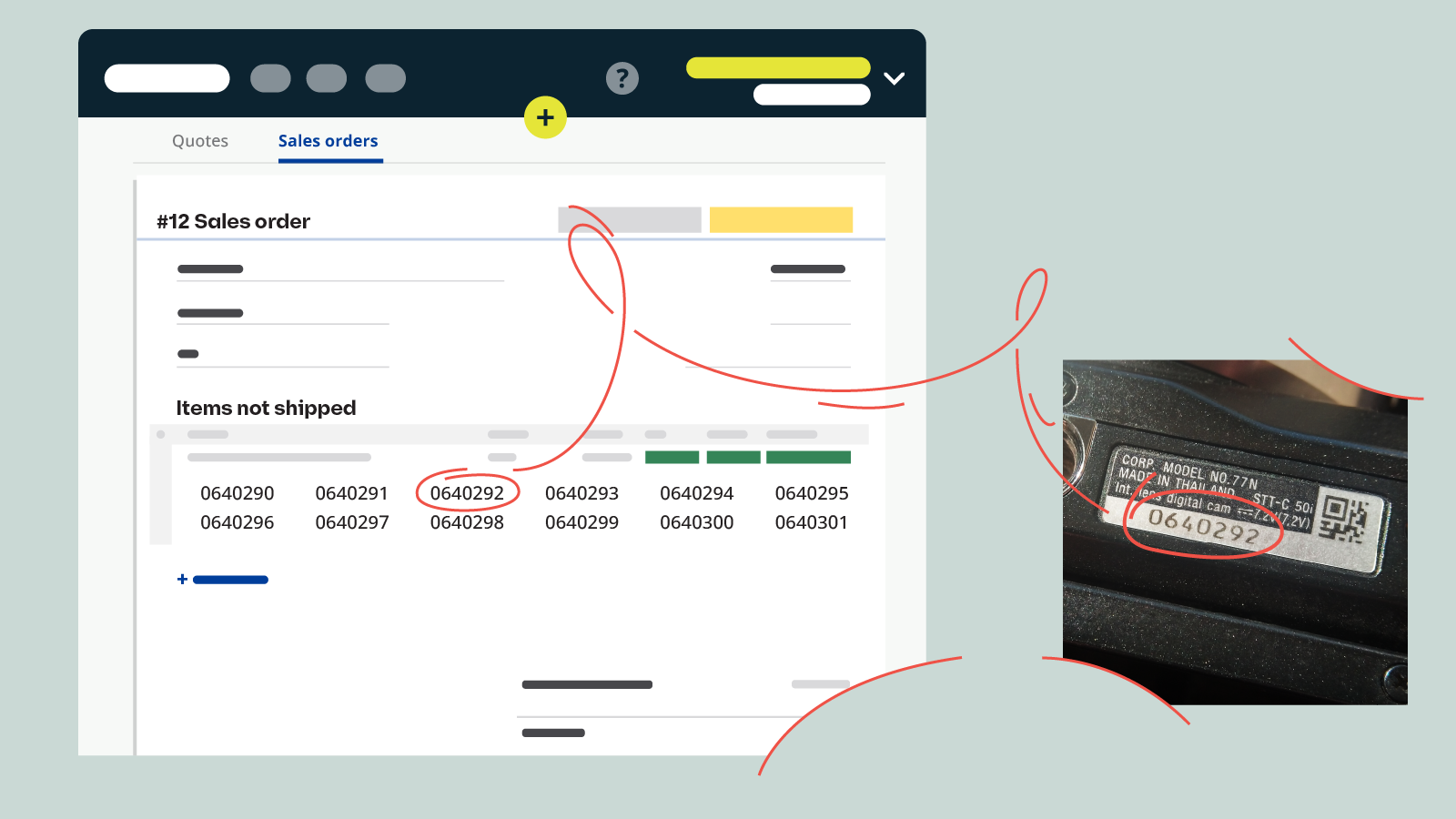 Serial numbers ensure complete visibility and traceability of every product's history, contributing to streamlined operations and enhanced customer satisfaction.
Now, with Katana's latest update, there's support for serial numbers on finished products. Through this change, you can now assign serial numbers to both manufacturing and sales orders, allowing you to efficiently track finished products via a unique identifier and monitor their journey from the initial production stage all the way to the final sale.
While serial numbers are helpful in multiple industries, those in electronics, automotive, and pharmaceuticals find them crucial to uniquely identify individual products or items.
Serial numbers are useful for:
Assisting in warranty registration, repairs, and service history
Monitoring quality control, tracing defects, and facilitating recalls if necessary
Aiding product support and troubleshooting
Ensuring product integrity and identifying counterfeits
Enabling traceability in the supply chain
Overall, serial numbers are a valuable tool for organizations to manage, trace, and identify products throughout their lifecycle, providing information throughout manufacturing, inventory management, customer service, and supply chain operations.
How serial numbers work in Katana
Katana supports three types of item traceability:
No tracking is used if item traceability is not required.
Batch / lot tracking allows you to assign batch numbers or lot numbers to purchased and manufactured items. This enables you to track batches for products and materials in your stock. You can also assign expiration dates to batches to give further control over the shelf life of your items.
Serial number tracking allows you to track products using a unique identifier. This allows you to track every item's history from the initial production stage to its sale. This is useful for warranty tracking, assistance with device support, refunds, and recalls.
Enabling serial number tracking for finished products can be done by opening an item card and choosing Serial numbers under the Product tracking section. Watch how to begin using serial numbers in Katana.
This update allows you to do the following:
Enable serial number tracking for finished products
Generate serial numbers (which can be customized to a specified format)
Assign serial numbers to items in manufacturing and sales orders, and in the Shop Floor App
Find a comprehensive overview of serial numbers for all product variants in stock
Create stock adjustments and stock transfers for serial number trackable items
Print documents with serial numbers
Import and export serial numbers data
Add serial numbers to sales and manufacturing orders via Katana's API
Learn more about getting started with serial numbers by checking out our Knowledge Base.
You now have complete traceability of products (including their serial numbers and related stock movements), allowing you to monitor product movements throughout their lifecycle.
Happy tracking!
Move your inventory to the cloud