Sync sales orders and stock levels between eBay and Katana
Our latest update lets you connect your eBay account to Katana for automated workflows and overall connectivity.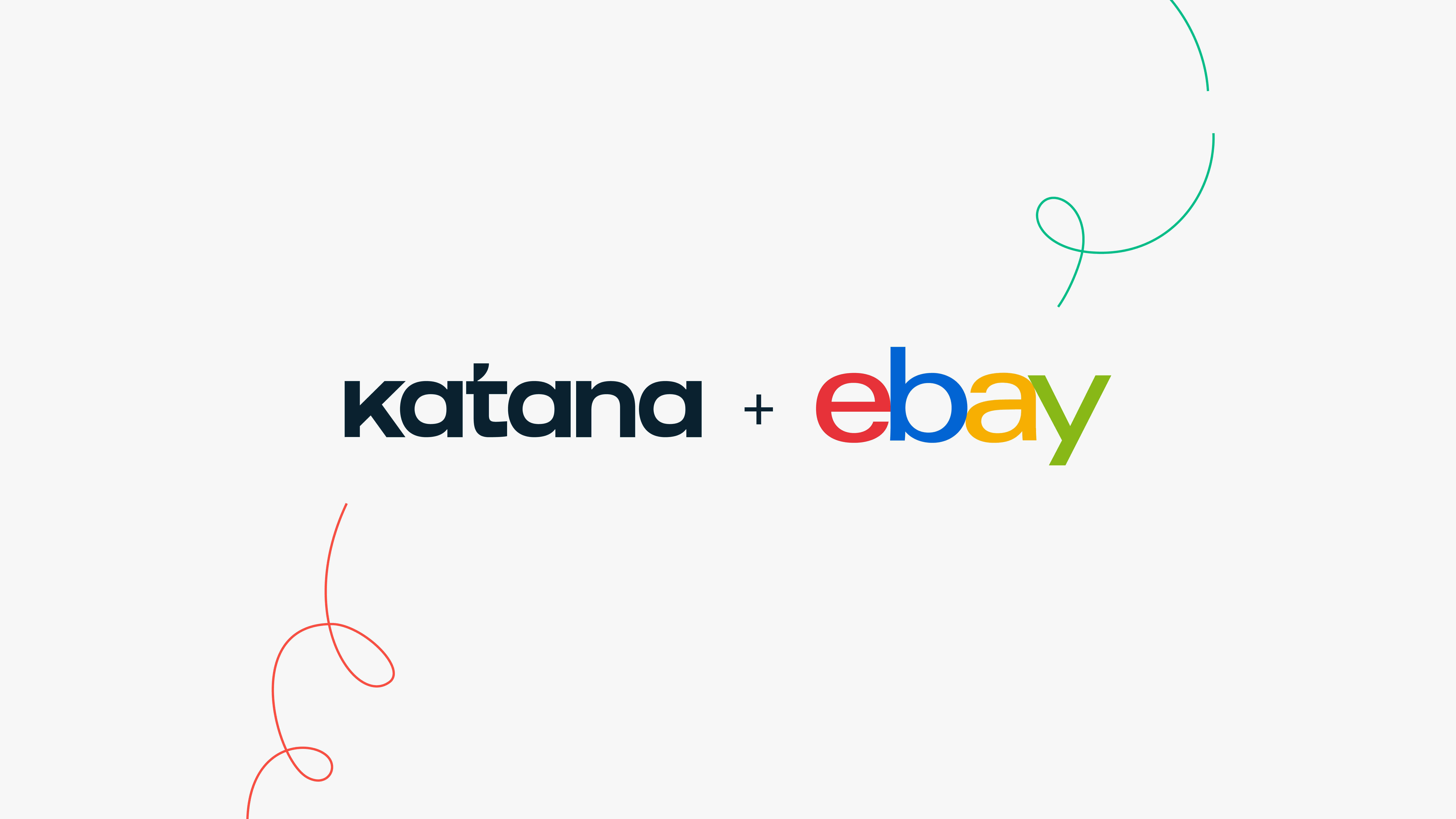 The global e-commerce marketplace of eBay provides sellers with access to an expansive customer base, making it easier to scale their businesses. With this integration, you'll be able to seamlessly connect your online eBay store to Katana and reduce the time spent checking and updating data between the two systems.
Use CartRover to connect your Katana account to eBay with a few clicks and benefit from automated workflows like:
Auto-create new products and customers in Katana from eBay
Pull new orders from the eBay shopping cart to Katana
Retrieve inventory levels from Katana and push them to eBay
Import customer shipping information from eBay to Katana
Connecting Katana to eBay via CartRover
You'll first need to connect to CartRover. If you're new to using CartRover, check out our detailed guide on connecting it to Katana.
Once CartRover is ready, you can integrate your Katana account with eBay.
Head to CartRover, select Carts from the menu on the left, and click New Setup. Find eBay from the list of available carts and choose the appropriate eBay Marketplace.
In the New eBay Setup screen, choose the Grant Us API Access button in the API Information fields.
Adjust the settings in your eBay Cart Setup to match your preferences.
Configure Katana WMS Information block.
Verify the connection works by clicking Test at the bottom of the page. If successful, click OK to save your changes.
Check our Knowledge Base for a detailed step-by-step guide on setting up this integration. If you need any additional help integrating with eBay, you can also contact CartRover's support team for assistance.
What is CartRover?
CartRover is a web application that specializes in integrated solutions for order management. Through optimization and automation, CartRover makes separate systems work together seamlessly. CartRover already has over 100 e-commerce integrations you can connect to Katana.
Сreate a free trial account on CartRover, and visit their Pricing page for more information about CartRover's plans and pricing.
Happy integrating!
Move your inventory to the cloud