Traceability made easy with batch tracking numbers
Start using batch tracking by activating the option via the product card.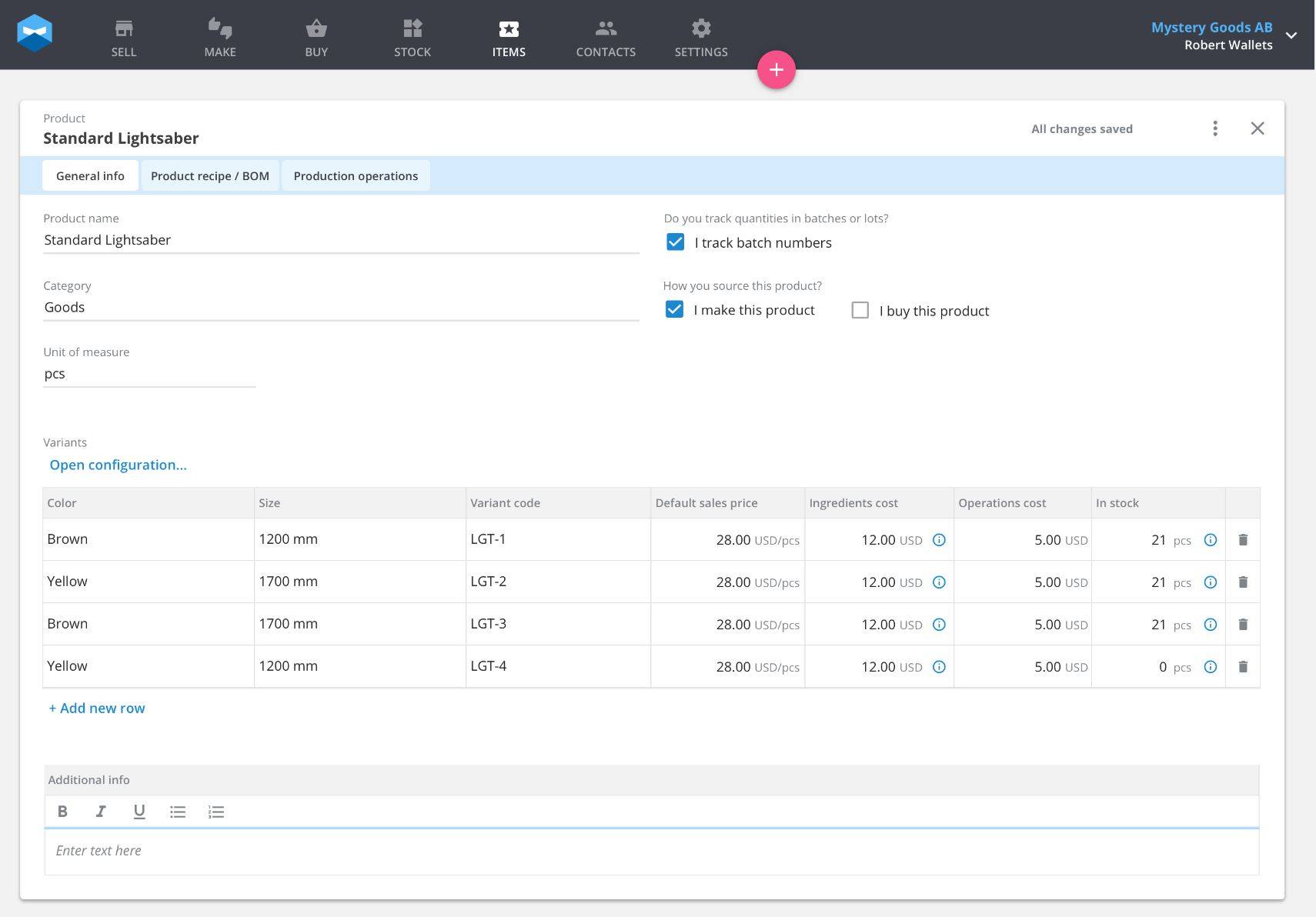 Don't waste time manually tracking your production – let Katana make traceability simple to track and trace all of your products with ease.
With the Advanced plan, you can now use batch/lot tracking numbers to easily monitor inventory movements across your supply chain, which will help you:
Protect your brand with the ability to trace defective items back to their batch

Take the stress out of a product recall with easy batch identification
Meet quality and safety requirements of relevant authorities with end-to-end traceability
Achieve end-to-end traceability, from raw materials to finished goods, with this latest update to overhaul your inventory management.
How to set up batch number tracking
Using batch numbers is simple, all you have to do is head over to your Product Card, and enable I track batch / lot numbers.
Once you've activated batch tracking, you can now:
Assign batch numbers to manufacturing orders

Assign batch numbers of finished goods you're taking from stock for a sales order

Assign batch numbers in bulk to orders

Track the quantities of individual products, and have visibility on expiration dates of perishable inventory
If you want to view what batches you have in inventory, go to the Items page and open the Batches tab to see what you have on hand.
Is this update for you?
Batch tracking is an essential assurance and a legal requirement for industries such as:
Food and beverage
Cosmetics
Pharmaceuticals
Medical supplies and equipment
If you want to learn more about how to start implementing batch numbers, be sure to check out the Knowledge Base.
We'd love to hear from you if you have any questions or suggestions for future updates, please don't hesitate to  as we'd love to hear them.
And until next time, happy manufacturing.
Get a demo and discover the power of real-time insights