Resource planning made simple with MRP software manufacturers love
Most manufacturers use MRP software for inventory management, material requirements planning, and more. Learn more about the benefits of MRP software and why they are critical for modern manufacturing.
Managing your manufacturing business without MRP software is no longer viable
With the rise in direct-to-consumer manufacturing, manufacturers have more opportunities than ever — as well as competition. MRP software helps manufacturers manage, prioritize, and scale operations in an increasingly digitalized and competitive space. Here's how.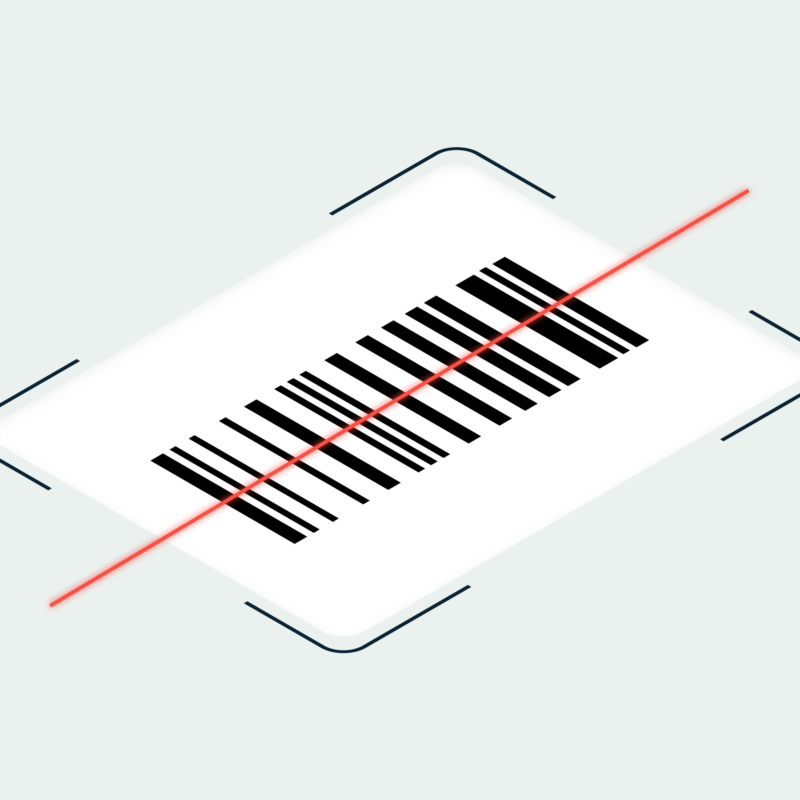 Cloud MRP software provides full visibility of your inventory
MRP software for manufacturing allows you to tap into your inventory's health, including tracking material costs and ensuring that you have enough materials for manufacturing at any given time.
An MRP solution also gives you real-time alerts when new products need to be manufactured or when shortages of raw materials are going on so you can have them replaced immediately. This prevents fluctuations in productivity due to new orders not being completed on time because materials are unavailable, and makes the data you need come to life.
Cloud MRP software like Katana allows you to:
Use priority-based material requirements planning to avoid stockouts

Track on-hand, committed, and expected stock amounts in real-time

Manage product variants and materials in one place

Monitor your resources and inventory across multiple warehouses

Scan a range of barcodes, including supplier item codes, internally registered barcodes, and batch barcodes
Eliminate waste and save money with the right MRP solution
Katana MRP facilitates a smooth flow of goods and materials, helping you avoid having to hold on too long to a certain product or material or letting it go when you need it most.
It gives you the features you need to properly manage your resources and help you complete orders without having any leftover items. This way, you can actually cut costs by minimizing overhead or avoiding wasting products. Add hundreds of integrations with industry-leading e-commerce and accounting tools, and it's a recipe for sustainable growth.
Katana's end-to-end MRP software makes it easy to:
Connect MRP software with your e-commerce shop, accounting tools, and more to keep your data in sync

Track manufacturing costs based on your bill of materials (BOM) and production operations

Create multilevel BOMs with subassemblies for accurate costing

Make precise pricing decisions based on your product margins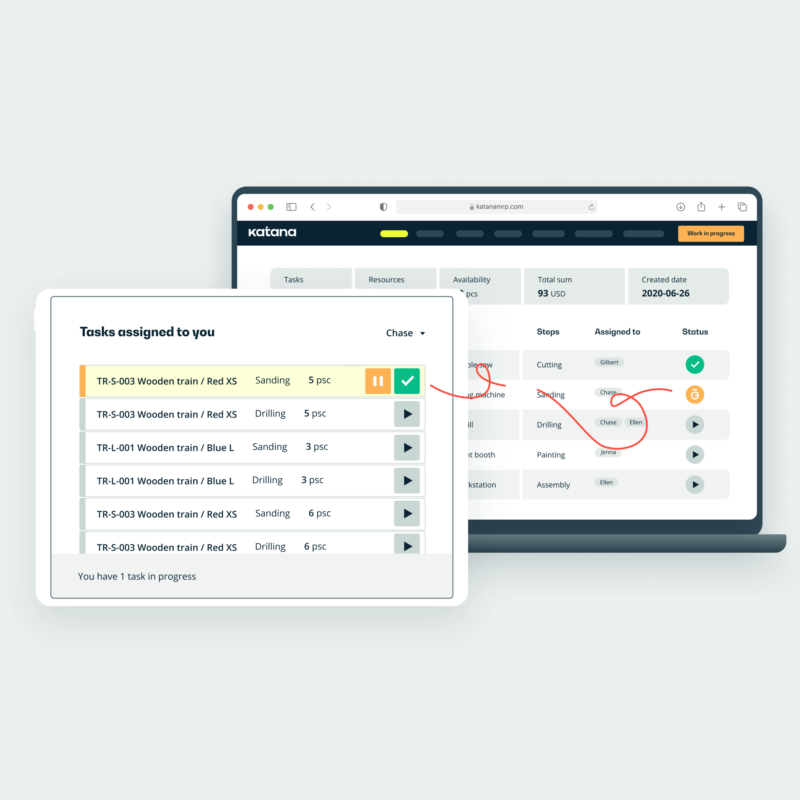 MRP software improves resource and materials planning
MRP software is designed to help manufacturers run more efficiently thanks to its capacity to manage resources and offer better planning capabilities. With the right MRP software, you can plan production faster and better than ever before, so your business will always stay up to date with current developments.
MRP systems allow you to plan not only the materials needed for production but also other critical resources such as employees or machines — giving companies that make use of manufacturing software the advantage of running smoothly at all times.
Cloud MRP software like Katana allows you to:
Drag-and-drop priorities for manufacturing tasks for maximum efficiency

Track material requirements for efficient sales order fulfillment

Identify delay risks related to material supply lead times

Get accurate expected completion dates to keep sales teams informed

Have a live floor-level production status overview
Integrate your MRP software with the services you know and love
Connect Katana to third-party software or create your own workflows via API
Choose from a range of e-commerce, accounting, CRM, reporting, and automation integrations to streamline your key business operations. Katana's MRP software is built to fit with the software you need. Take a look at Katana's growing list of integrations to learn more.
With Katana, we are able to track products, build recipes for materials, and set reorder points for our materials as well."
It's great to be able to see where inventory faults happen and being able to fulfill orders and where the turnaround happens."
Katana accurately keeps stock of assemblies and ingredients so that I can plan production and get instant feedback on whether we have enough resources in stock."
We also wanted an accurate inventory system for batch planning, warehousing, and sales. Katana fulfills all our needs in a simple, easy solution."
Move your inventory to the cloud