We were looking for end-to-end traceability on our raw ingredients through to finished products. We also wanted an accurate inventory system for batch planning, warehousing, and sales. Katana fulfills all our needs in a simple, easy solution.
Irah Vet
Founder and CEO, Hornby Organic
Brewery ERP software with powerful features to help you get a view of your whole business in one place and make informed decisions
In beverage manufacturing, you need a consistent overview of your raw ingredients, tight control over your financial management, and choice over where and how to sell to both private and business customers. With our advanced features and integrations, Katana offers all of this, and is almost built for breweries.
Get set up in under 7 days
It's that simple. For more guidance visit our Knowledge Base.
1
Sign up for a free trial
Start your free 14-day trial to try Katana risk-free. No credit card required.
2
Select your plan
We recommend the Advanced plan to get full access to all the best features on your trial.
3
Sync with other tools
Connect to your accounting, e-commerce, and reporting tools for maximum visibility.
Manage your brewing process with a perfect single source of truth for your business
Craft beer is a rapidly growing industry, with sales consistently increasing year on year in many countries and different brewed beverages becoming popular with a willing market. This means craft breweries need to be innovative in their production and operations, to ensure they're always creating tasty and memorable products, while operating sensibly and staying in the black.
This is where your choice of software for your business can have a big impact, as it can help make daily operations run smoothly, and give you more time to consider how to grow your business, or it can not do that. Thankfully Katana can. Our manufacturing ERP can be a great software for craft beer brewers, as it helps you get a holistic view of your business and automate daily workflows that can otherwise eat up your time and stop you from actually running your business at the top.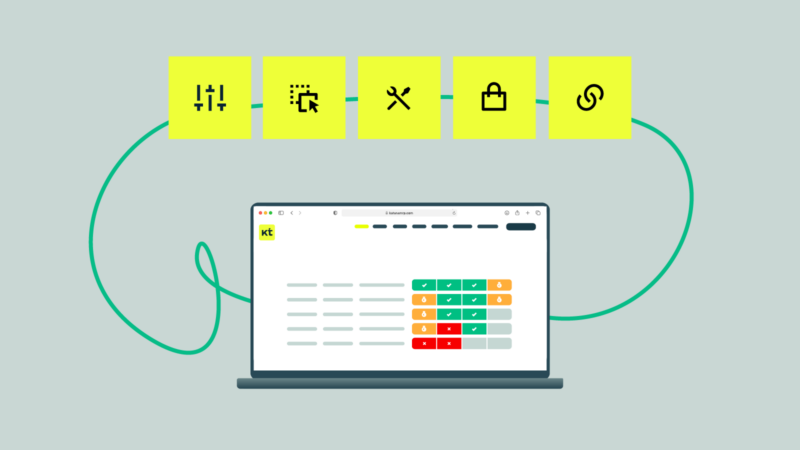 Keep beer production flowing nicely with smart warehouse management and keg tracking
Bringing your production process into Katana will immediately help you see what you were missing – both figuratively and literally. As you write the bill of materials for each product, you'll notice that each raw ingredient is entered individually in its specific amount. Once your product recipe is crafted, when you move this product to production status, Katana will automatically update the stock of the raw materials, so you'll always know what's committed and can make clearer estimations for upcoming orders.
Along with clear bills of materials, you can also manage your warehouse with batch tracking, which can be completed using barcode scanners for easier stock takes. You're also able to then track expiration dates of raw ingredients and prepared products, to maintain compliance management and meet food safety requirements. All of these factors together allow for smarter production scheduling, and mean you have a great overview of your beverage manufacturing process and can plan ahead for new products or business upgrades.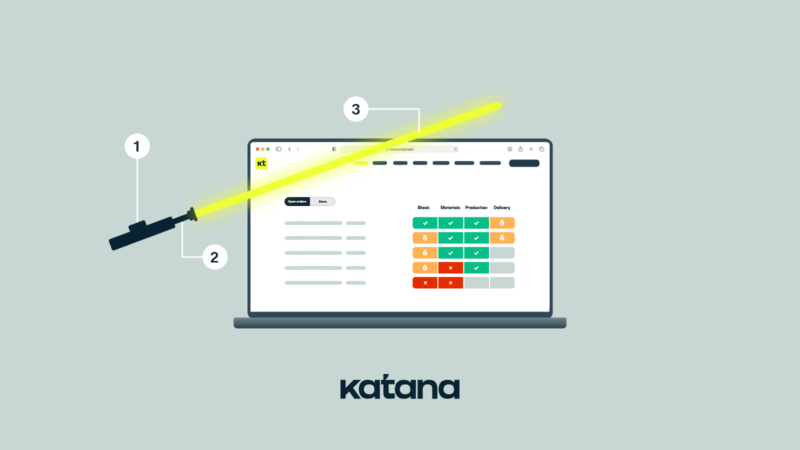 Highlight your brewery operations and finished products with a well-managed e-commerce store
Once your beverages are bottled and labelled, you need to get them to your potential customers. Katana offers native integrations with both Shopify and WooCommerce, as well as a host of third-party options to help you increase sales online and reach both private and business clients. And these integrations mean all of your business data is synced with Katana, making it the single source of truth for production and finances. This hopefully makes tracking all of your accounts, and completing relevant financial and tax reporting easier in the long run.
Integrate with the best e-commerce,
accounting, reporting, and CRM
software out there
Create custom API integrations
Use Katana's open API to create custom workflows and connect to apps beyond our list of integrations. Automate data transfers between the services you use to level up efficiency. Take a look at our API documentation to learn more.
Brewery inventory management software FAQs
Get the visibility you need to move products and make decisions