With Katana, we can track products, build recipes for materials, and set reorder points as well. That was something that was very difficult to manage – raw material inventory – for example, how many black t-shirts do I need to order, and when? That was the main reason we selected Katana.
Lisa Diep
Chief Operating Officer (COO) at Peace Collective
The key features to help boost your apparel business and reduce waste
Use Katana's ERP solution to grow your business through smart inventory management and prioritizing the right products and processes daily
Get set up in under 7 days
It's that simple. For more guidance visit our Knowledge Base.
1
Sign up for a free trial
Start your free 14-day trial to try Katana risk-free. No credit card required.
2
Select your plan
We recommend the Advanced plan to get full access to all the best features on your trial.
3
Sync with other tools
Connect to your accounting, e-commerce, and reporting tools for maximum visibility.
The ideal apparel ERP software for your business, covering you from raw materials to shipped orders
Apparel and fashion businesses exist in an evolving and consistently competitive market. You not only need to consider the design, style, and price point of your products, you also should consider the environmental impact of your production process. This is where smart product management aided by well-designed planning software can lend a helping hand, and that's exactly what Katana aspires to do.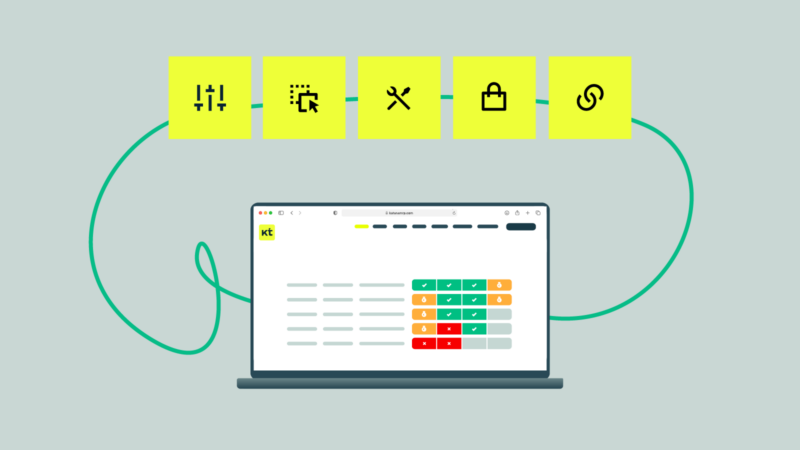 Refine your productions process with your warehouse team and increase overall efficiency
A crucial element in working smarter as a business is effective warehouse management and a good understanding of your supply chain. With Katana, you can track the pace of product creation, and set automatic reorder points for your raw materials so you never run out at the wrong moment. And these reorder points can be updated if the demand for products rises or falls across time.
This product lifecycle management can be done hand-in-hand with your production team, as our shop floor mobile app can be used to set daily tasks for them, and add notes to bills of materials in case there are new requirements for a particular product.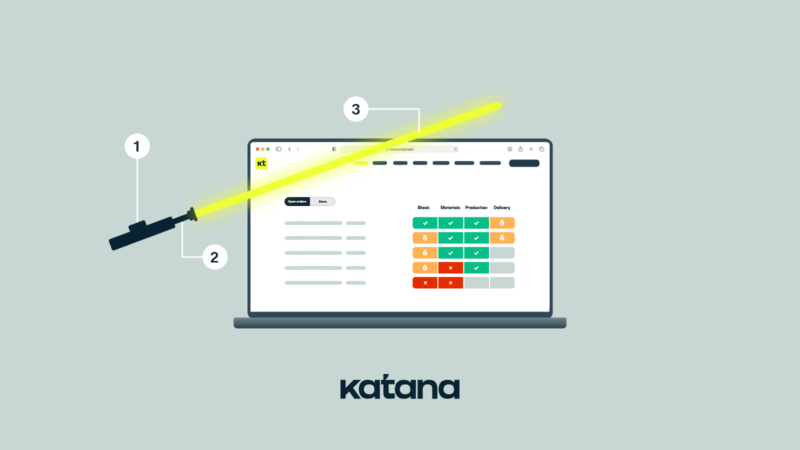 Increase sales with e-commerce and shipping integrations, and manage your finances in your way
Once products are completed and prepared, it's on to the sales process. You might be an apparel retailer yourself, or you might be creating products for other fashion brands that are sold elsewhere, but either way, you don't want to lose sight of your sales data. Our integration with Shopify is a big part of this, as they offer excellent software for online sales, but can also be linked with store-based POS software. This allows consumers to buy your products online, or in person, and you'll have a consistent overview of how products are performing.
And you can then bring all of your business intelligence together in your accounting platform of choice. Katana offers native integrations with QuickBooks Online and Xero, but we also have our API which you can use to sync data with other available accounting platforms.
Integrate with the best e-commerce,
accounting, reporting, and CRM
software out there
Create custom API integrations
Use Katana's open API to create custom workflows and connect to apps beyond our list of integrations. Automate data transfers between the services you use to level up efficiency. Take a look at our API documentation to learn more.
Apparel ERP software FAQs
Get the visibility you need to move products and make decisions