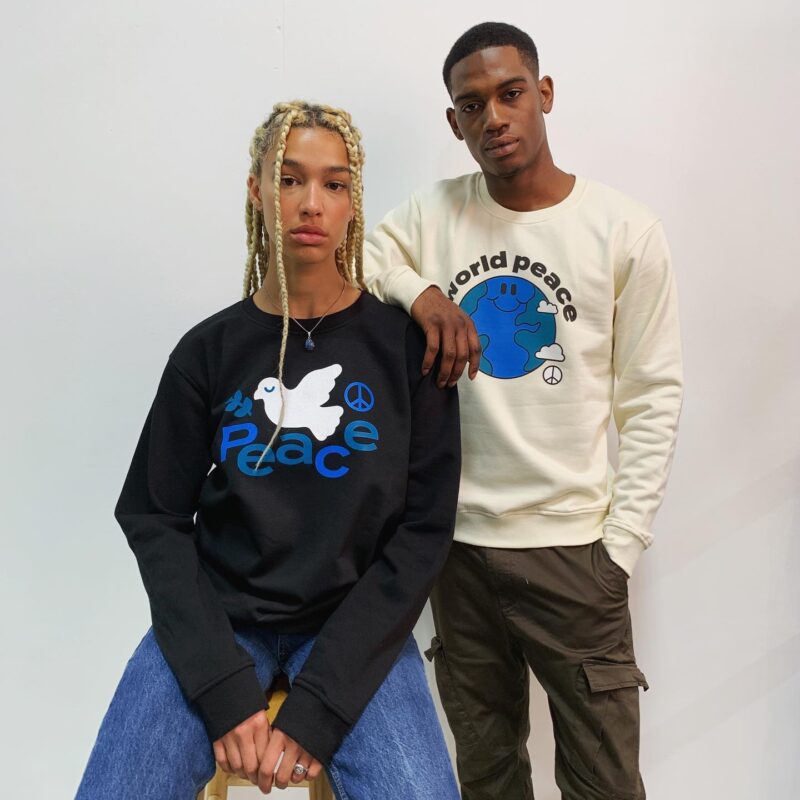 With Katana, we can track products, build recipes for materials, and set reorder points as well. That was something that was very difficult to manage – raw material inventory – for example, how many black t-shirts do I need to order, and when? That was the main reason we selected Katana.
Lisa Diep
Chief Operating Officer (COO) at Peace Collective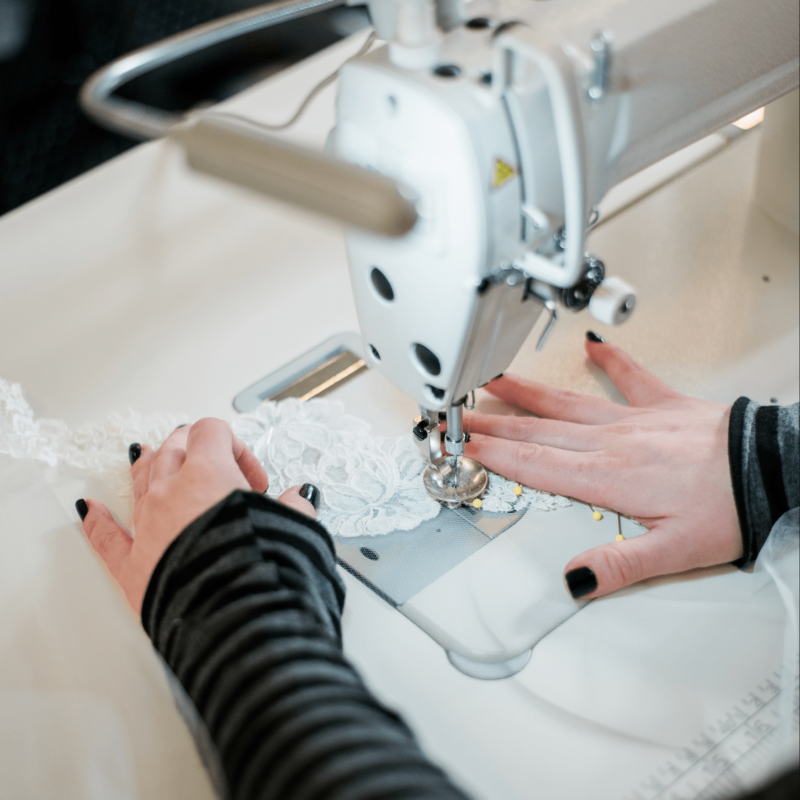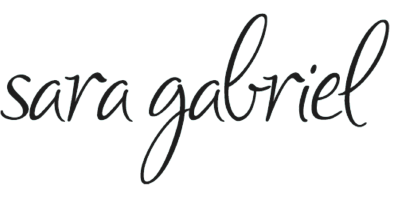 We love the being able to manage our shop floor with Katana and that inventory availability is hooked right in - having the shop floor know what they can or can't make on a given day is amazing, and replaces our previous "system" of creating and manipulating spreadsheets.
Sara Varela
Founder and Designer at Sara Gabriel
Our fashion ERP offers features to track, produce, sell, and ship your fashion and apparel products
Whether you run a fashion or apparel business, you need to stay ahead of your competition and produce environmentally-conscious products. Our fashion management software features help you make informed decisions about your products, how you make them, and how you sell them.
Get set up in under 7 days
It's that simple. For more guidance visit our Knowledge Base.
1
Sign up for a free trial
Start your free 14-day trial to try Katana risk-free. No credit card required.
2
Select your plan
We recommend the Advanced plan to get full access to all the best features on your trial.
3
Sync with other tools
Connect to your accounting, e-commerce, and reporting tools for maximum visibility.
Use Katana's ERP platform to sew together your fashion and apparel business
Fashion brands across the world face a constant challenge of innovation in both design and sustainability. As buyers become more conscious of the environment, so the focus on reduced waste and more eco-friendly materials grows. Katana's ERP solution helps you track your raw materials, ensure you're not over-ordering, make sure you're focusing on the right products, and sell in a customer-friendly way.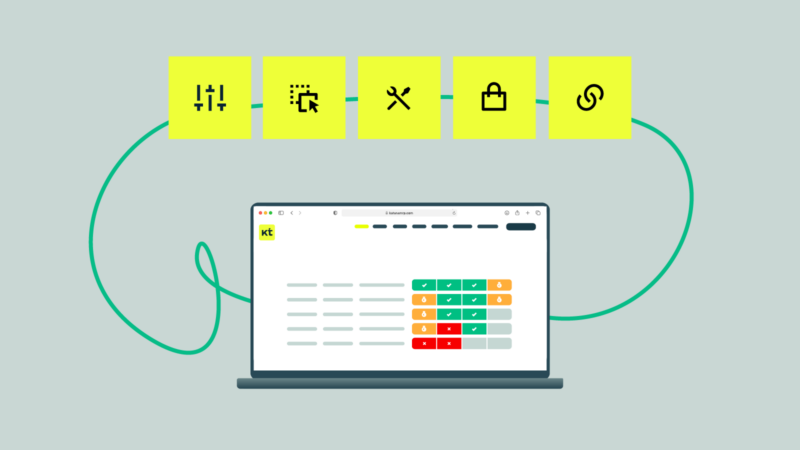 Smart lifecycle management with inventory tracking and structured bills of materials
Keeping a close eye on your inventory is crucial in all manufacturing, so you always have sufficient stock to meet your demands. Katana comes into its own here, as you can create automatic reorder points for all stock items. This means when you hit a certain threshold, we'll create a purchase order and your new stock will be on the way, so you can plan ahead in confidence.
Once your stock is in the warehouse, you can use our shop floor app for warehouse management, as you work with your production team. This allows you to create tasks for team members, add notes to tasks, and track when things are done, without team members needing specific access to Katana's platform. This is workforce management simplified.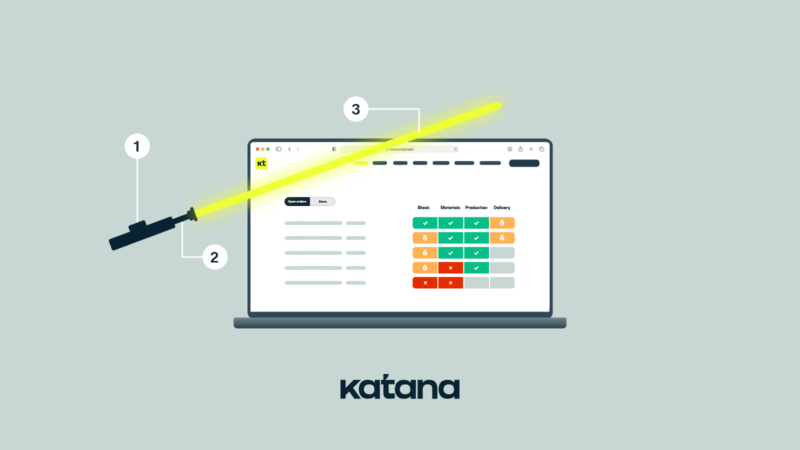 Use our e-commerce channel partners to sell online or physically and sync your accounting data
Once your products are created and ready for sale, you have a few e-commerce solutions available to you. Katana offers native integration to both Shopify and WooCommerce and has a lot of third-party partners available in case you already use another provider. Shopify offers a big advantage, as it can connect to store-based POS software, meaning you can track sales data even in a physical store.
You can then sync all of your sales data into your accounting platform of choice, as Katana offers integrations with QuickBooks Online and Xero and can connect to other providers via API. Thanks to Katana's fashion management software, you'll always have a balance between materials, stock, sales, and finances.
Katana's fashion management software integrates with the best e-commerce,
accounting, reporting, and CRM
platforms out there
Create custom API integrations
Use Katana's open API to create custom workflows and connect to apps beyond our list of integrations. Automate data transfers between the services you use to level up efficiency. Take a look at our API documentation to learn more.
Fashion ERP software FAQs
Get the visibility you need to move products and make decisions