How to add default cost per hour to resources
It's now easier to save your default costs per hour for your resources in Katana. Now, you can save these details in settings and in product cards.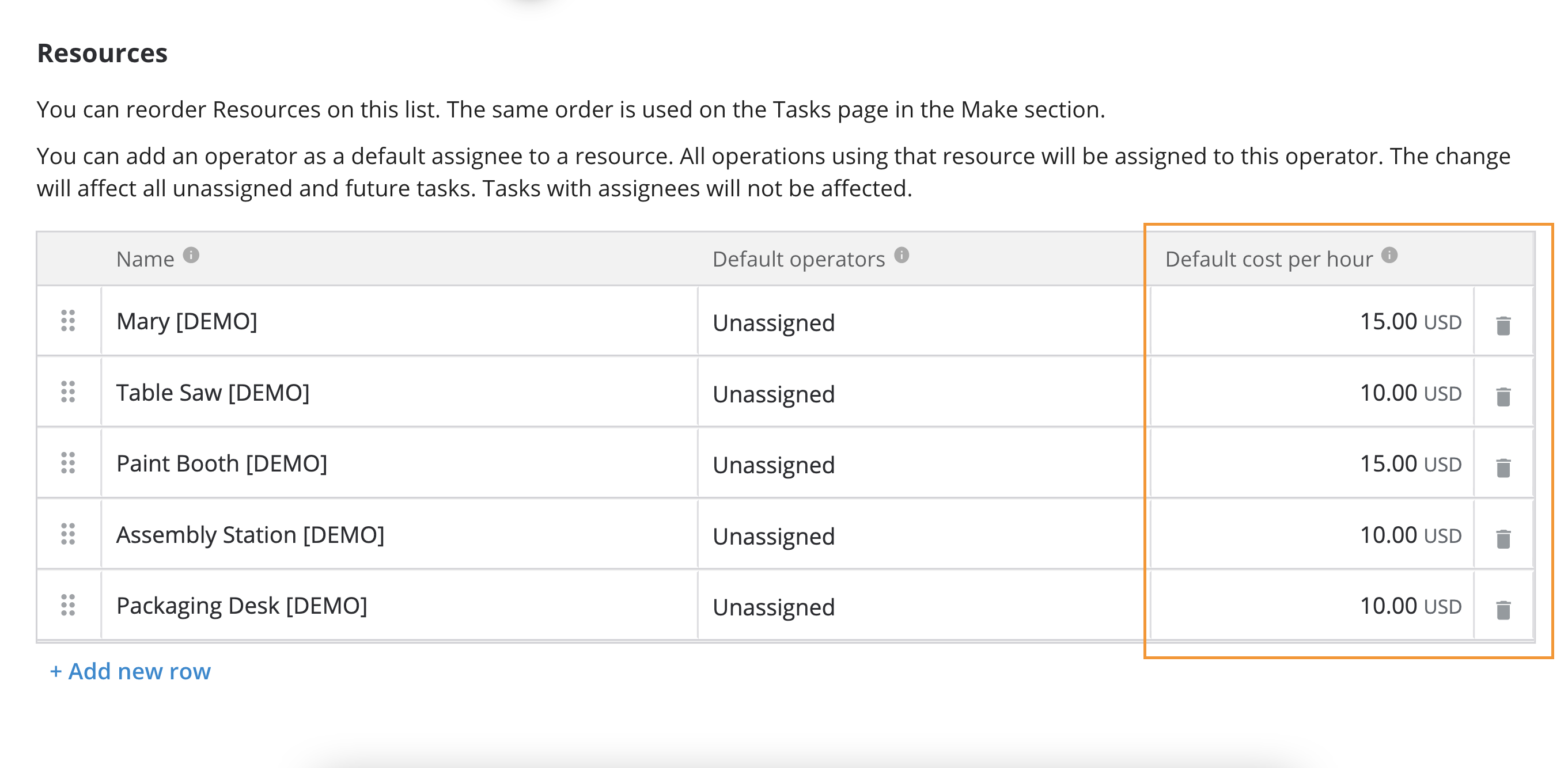 Predefining your default cost per hour for your resources has never been easier. This new update will save you time and reduce manual work, helping you avoid costing errors and ensure that you always have your default resource cost ready.
You can now define your hourly resource costs:
1. Via Settings
2. When creating a new resource in a product card
Predefining resource cost per hour via "Settings" means you can have them to hand when assigning resources to operations on a product card.
However, to make life even easier, you can also add the hourly cost per resource directly to the product card – and this costing information will automatically be set as a default.
How to define resource costs 
1. Go to "Settings" and select the "Resources" tab.
2. Add new or update existing resources by defining "Default costs per hour."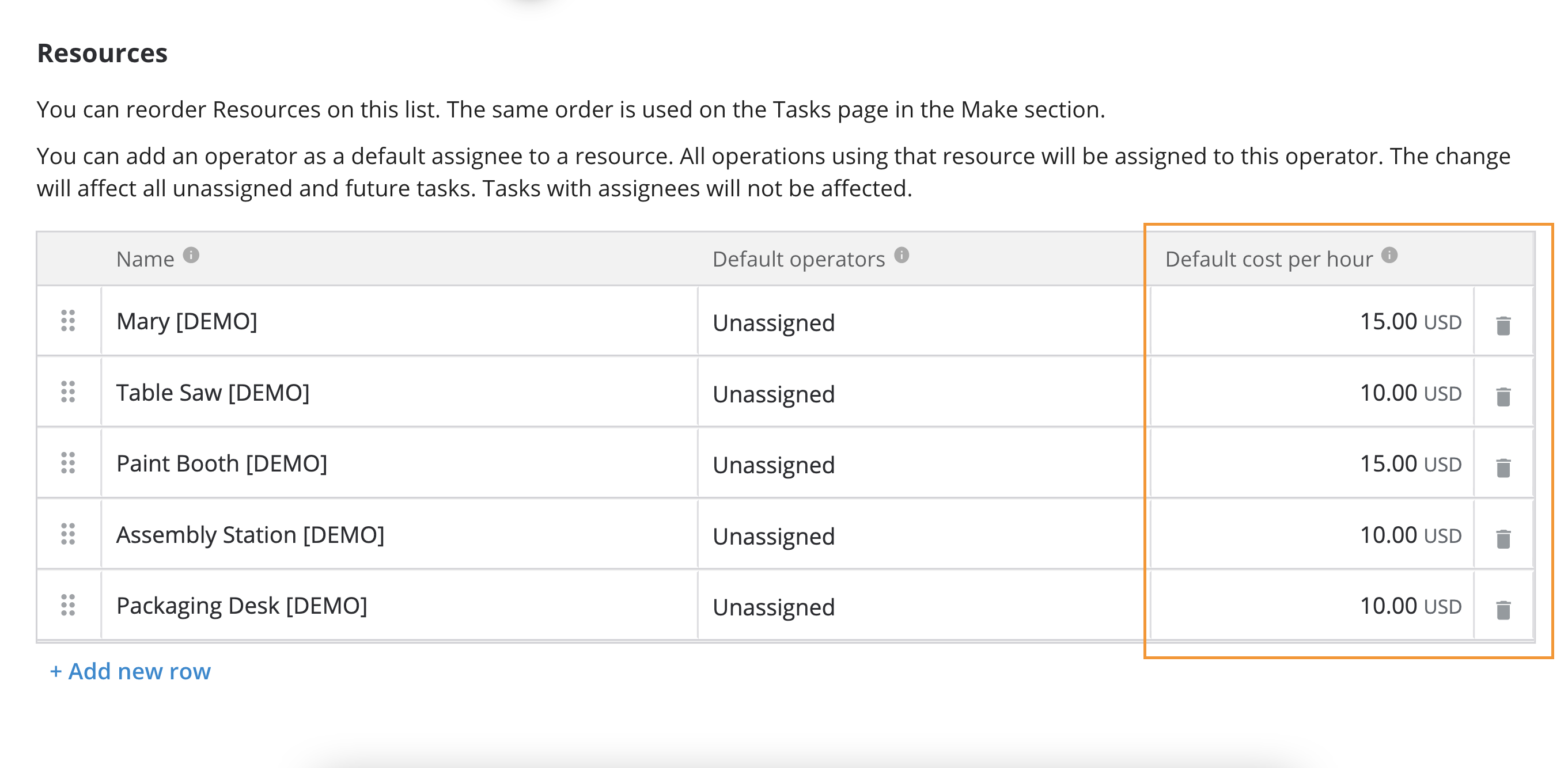 How to define costs via a product card  

1. Go to "Items" and select "Products" to choose a product card.
2. Go to the "Product operations" tab and create a new operation and resource for that operation.
3. Define the cost per hour and the new resource and its costs should appear under "Resources" in the settings.
So, you've added your default cost per hour to resources – now what?
Let's take default resource cost on manufacturing order (MO) as an example.
After predefining the hourly resource cost. if you were to then create a new MO, add an operation and choose resource – we'll prefill your operation costs and calculate the total cost for you.
All you need to do is then validate that your default hourly cost is used for these calculations – with just the click of a button.
However, if an MO is going to take longer or the costing has changed, you can still edit that individual MO for more accurate cost tracking.
If you want a more detailed explanation of how this feature works, be sure to check out the Knowledge Base article.
If you have any questions or suggestions for what you'd like to see in future updates, feel free to  and let us know.
And until next time, happy manufacturing.
Move your inventory to the cloud