4. Once you're happy with your choice, click OK and we'll update the SO's and notify you once it's done.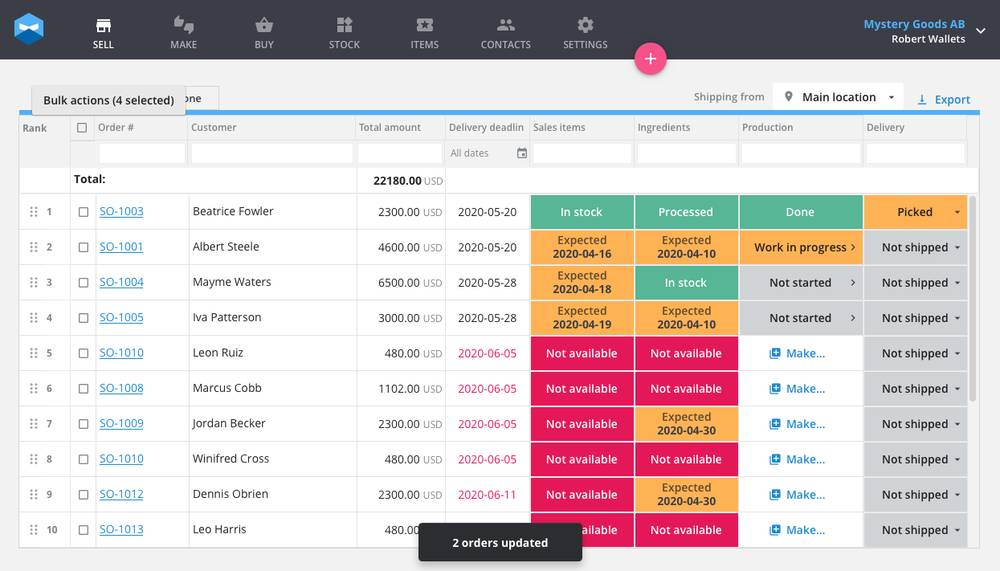 It's that simple.
What about SOs linked to manufacturing orders?
You'll be unable to change the location of SOs that are linked to manufacturing orders. If you do select a SO like this, Katana will simply skip over it when updating the shipping locations.
This feature is sure to improve your supply chain management and reduce your workload when making edits.
If you want a more detailed explanation of how this feature works, be sure to check out the knowledge base article.
If you have any questions or suggestions for what you'd like to see in future updates, feel free to  and let us know.
And until next time, happy manufacturing.