Your guide to cloud manufacturing with QuickBooks Online and Katana
What are the challenges modern manufacturers face? Does the software they use cover all their needs? This guide explains how Katana and QuickBooks Online combine to form the perfect software solution for manufacturers.
What's in this cloud manufacturing guide?
Accounting, manufacturing, and integrations, oh my. While transitioning to cloud manufacturing may sound like a daunting task, the benefits outweigh the costs of being left behind. Whether you're a manufacturer looking to move your business operations to the cloud or an agency or accounting expert struggling to advise your clients, here's everything you need to know about cloud manufacturing with QuickBooks Online and Katana's manufacturing software.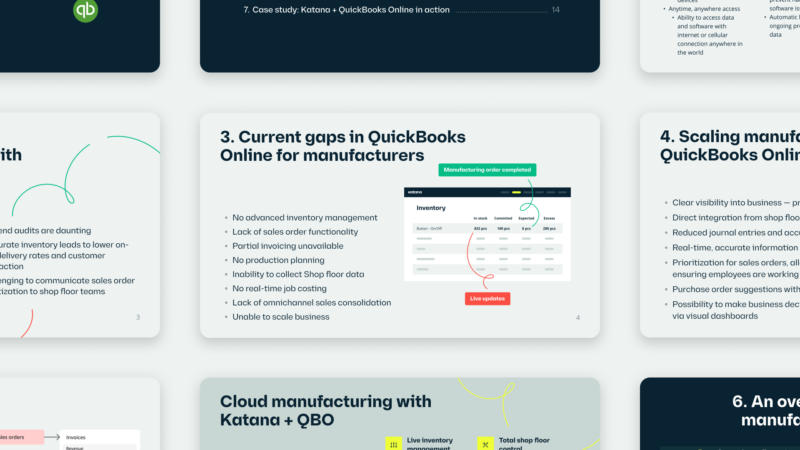 1. The era of business suites and desktop software is over
With the sunsetting of QuickBooks Desktop on the horizon, there are plenty of reasons manufacturers are being pushed towards cloud-based solutions. Learn more about:
The advantages of adopting cloud manufacturing software
The biggest challenges manufacturers face today
How cloud technology solves these problems and helps modern manufacturers scale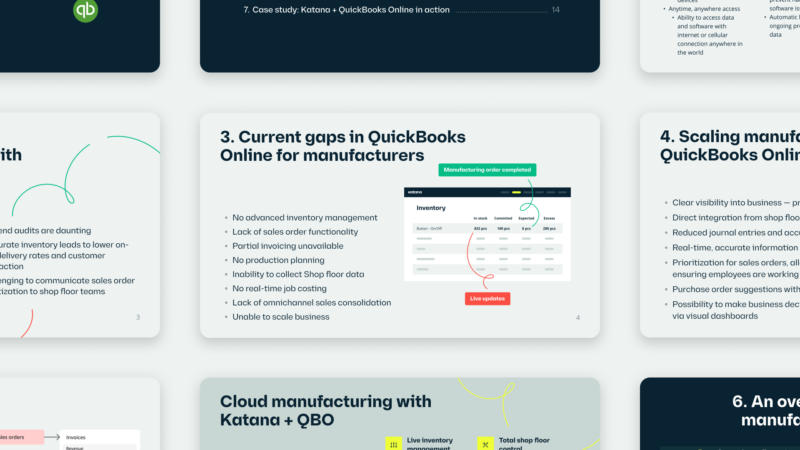 2. Manufacturers need more than what QuickBooks Online offers
While manufacturers have an alternative to QuickBooks Desktop, QuickBooks Online doesn't come with the same range of features for manufacturing. Learn more about:
The features missing in QuickBooks Online
How manufacturing software like Katana can bridge those gaps
A detailed overview of how QBO and Katana integrate to support cloud manufacturing
An overview of Katana's range of integrations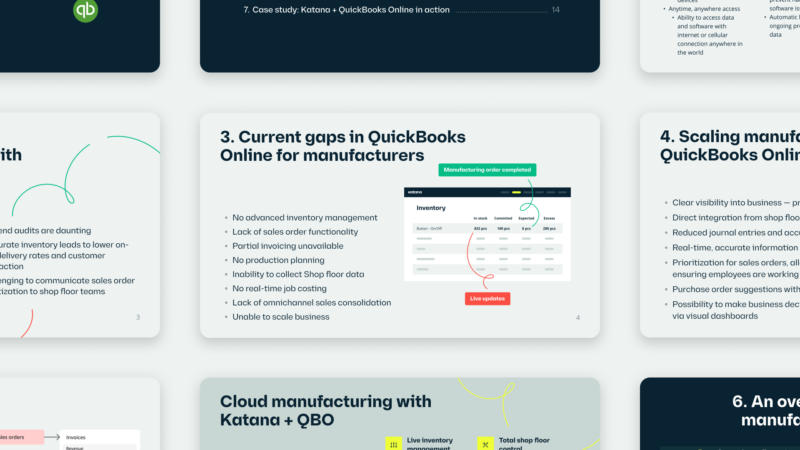 3. How cloud manufacturing paves the way for success
Like in many other industries that shifted towards cloud solutions, manufacturers are realizing that cloud solutions are the future. Learn more about:
How Katana + QBO solve major pain points manufacturers have
Case study: how one company used Katana and QBO to increase revenue
Want to learn more about Katana + QBO?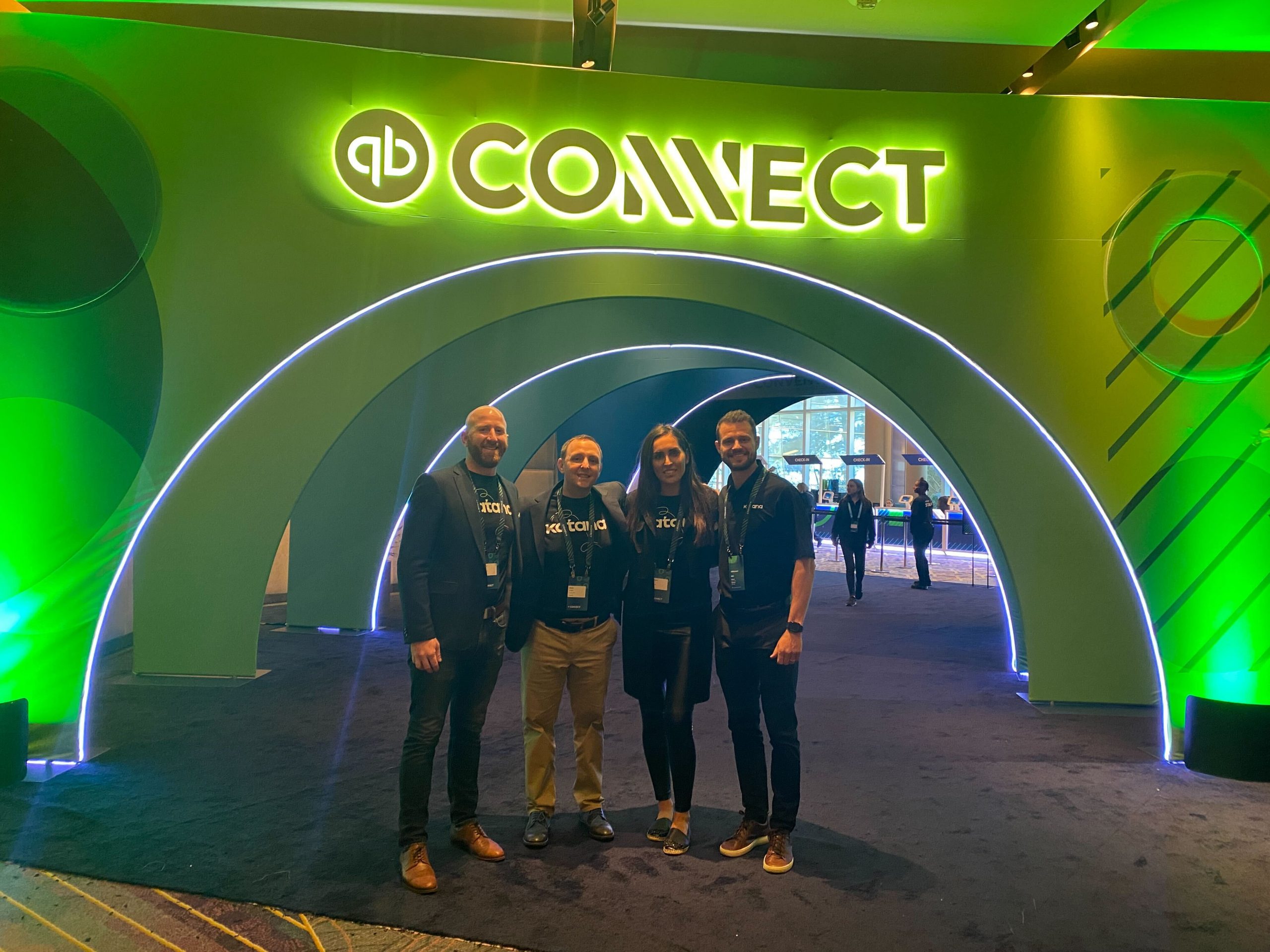 Pick a time that works for you to schedule some one-on-one time with a member of our partnerships team to chat about:
Your unique business goals
How Katana extends out QBO functionality for manufacturers
An overview of the Katana Partner Program
Start manufacturing in the cloud