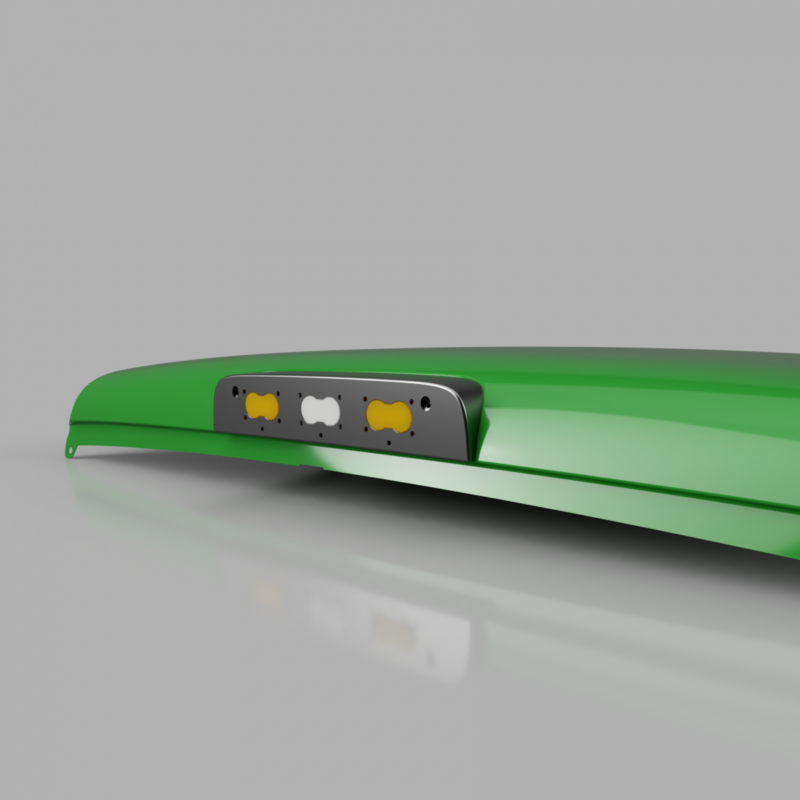 I don't have to do anything myself anymore – as soon as the operator marks the manufacturing order as complete, the dashboard on the floor says whether these orders are ready to ship. This all means that I need to spend less time on that sort of stuff and have more time to actually develop my business.
Thomas Judge, Owner at GJ Motorsports
Automotive and metal manufacturing
Powerful features, simple to use
Products don't sell themselves, but the right software and workflows can make it feel like they do.
Get set up in under 7 days
It's that simple. For more guidance visit our Knowledge Base.
1
Sign up for a free trial
Start your free 14-day trial to try Katana risk-free. No credit card required.
2
Select your plan
We recommend the Advanced plan to get full access to all the best features on your trial.
3
Sync with other tools
Connect to your accounting, e-commerce, and reporting tools for maximum visibility.
Organizing your business without manufacturing software is no longer a feasible option
With the recent rise in direct-to-consumer steel fabrication, manufacturing businesses are facing a double-edged sword. On the one hand, there are more opportunities to reach untapped markets than ever before – on the other, competition is fierce, and unless innovation is at the forefront, getting left in the dirt is a real possibility. ERP software, as such, helps manufacturers manage, scale, and ensure priorities are met through an easy to use solution.
Metal fabrication software ensures full inventory visibility
One of the largest challenges for a business is foolproof and accurate inventory management – especially in conjunction with keeping price ranges competitive. A manufacturing software solution like Katana is designed to give your company an inexpensive but supreme-quality tool to track, manage, and audit your inventory. 
Katana gives you the ability to tap into your full inventory at the click of a button – this includes tracking items, stock, and material costs, thus ensuring that you always have the right amount of raw material available for production at any one time.
Metal fabrication software provides your business with live alerts when new products need to be manufactured, or when your raw material levels are getting low – this way you can always be prepared to replace diminishing stocks before they run out completely.
ERP software like Katana allows you to:
Utilize priority-based material requirements planning – therefore avoiding stockouts

Keep track of on-hand, committed, and expected stock levels

Manage and organize product and material variants in one place

Monitor resources and inventory across various warehouses
Eradicate waste and save money with metal fabrication software
Fabrication manufacturers often face similar problems; retention rates fluctuating, price ranges doing the same – ensuring a streamlined flow of raw materials and goods helps your avoid holding on too long to a certain product, or letting go of it when you may need it the most.
Manufacturing software provides you with the tools you need to accurately manage your resources and complete orders without ending up with leftover items – allowing your job costs to come crashing down. Integrate this software with hundreds of leading e-commerce and accounting tools, and you've got a perfect recipe for growth.
Katana's fully-integrated solution makes it simple to:
Connect enterprise resource planning ERP software with your manufacturing business

Track your production process and manufacturing costs based on your bill of materials (BOM)

Keep your eye on product cost and lead times without the need for manual data entry

Make accurate pricing judgments based on your product margins
Metal fabrication software improves enterprise resource planning planning
ERP software for fabrication businesses is designed to help manufacturers streamline their operations and run much more efficiently – in part thanks to its ability to provide inventory control, as well as manage resources while delivering essential planning capabilities.
Manual data entry is always a risky move – it only takes one or two small typos to cause a big problem. By synching your business with Katana, you secure yourself in the knowledge that your production planning, as well as your order and sales activities, will run smoothly and without problems.
Management solutions like Katana allow you to:
Drag-and-drop your production planning priorities

Track your material requirements for efficient and accurate sales order fulfillment 

Identity delay risks in relation with inventory control and supply lead times

Obtain accurate expected job completion dates in order to keep sales teams informed
Integrate enterprise resource planning software with the services you know and trust
Connect Katana with third-party e-commerce software, or design your own workflows via API
With a huge range of integrations to choose from, including e-commerce, accounting, CRM, and reporting – whatever you need to run your business smoothly can be handled by Katana. The fabrication business is a complex creature, but it need not be. Katana's manufacturing software is built to fit into whatever internal software you use – and if a native integration isn't available, you always have the option of creating your own workflow via API.
Check out the full list of integrations available here.
Metal fabrication software FAQs
Get the visibility you need to move products and make decisions