New workflows for fully outsourced manufacturing in Katana
Introducing new functionalities for contract manufacturing. Issue outsourced purchase orders and get more accurate material and stock data in Katana.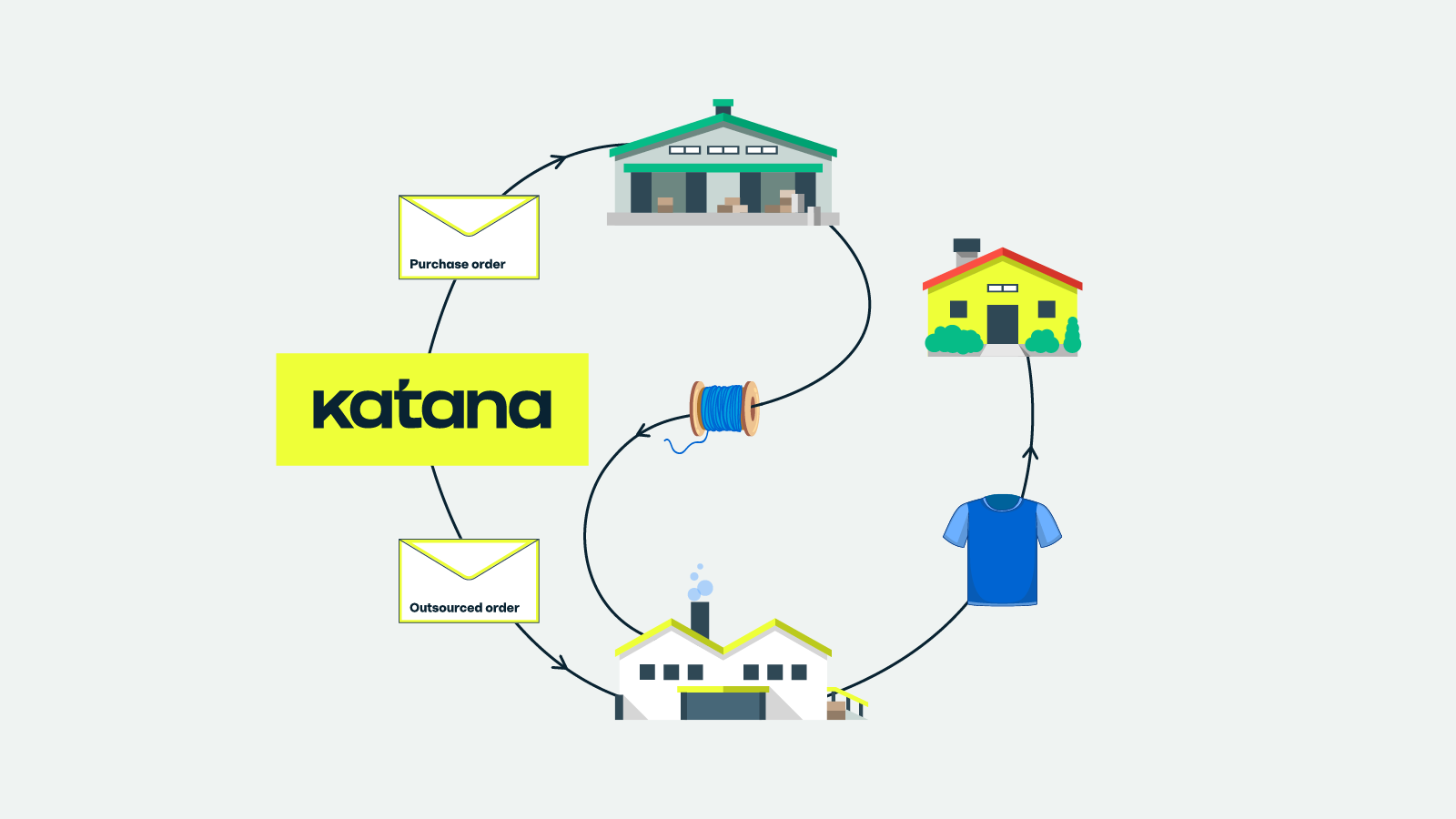 Manufacturers today often use a blend of in-house and contract manufacturing to maximize efficiency and keep costs low. To support these modern workflows, Katana now comes with more functionalities for outsourced purchase orders that give you the visibility you need when working with contractors.
The contract manufacturing model
Contract manufacturing or outsourced manufacturing is widely practiced among small-to-medium-sized manufacturers. Unlike the traditional model of making all products and subassemblies in-house, many companies today outsource some or all parts of their manufacturing process.
There are different degrees of contract manufacturing depending on what your business may need. Partially outsourced manufacturing, for example, involves outsourcing specific operations while you still have control over the manufacturing order (MO) and its completion. On the other hand, in fully outsourced manufacturing, you provide and acquire raw materials and ship them to a contractor to complete the MO.
Even in fully outsourced manufacturing workflows, businesses need to track raw material stock and keep tabs on the status of the MO throughout the process — regardless of whether manufacturing is completed on-site or not. Katana now supports fully outsourced manufacturing workflows to make this possible and ease the flow of information between you and the suppliers you work with — here's how.
Fully outsourced manufacturing in Katana
Issuing a purchase or manufacturing order has always been possible in Katana. But with our latest update, we introduced a brand new workflow that covers your contracting needs, making it possible to:
Issue purchase orders for fully outsourced manufacturing
Track materials in partner locations
Receive items with accurate cost value (including purchase prices and materials costs)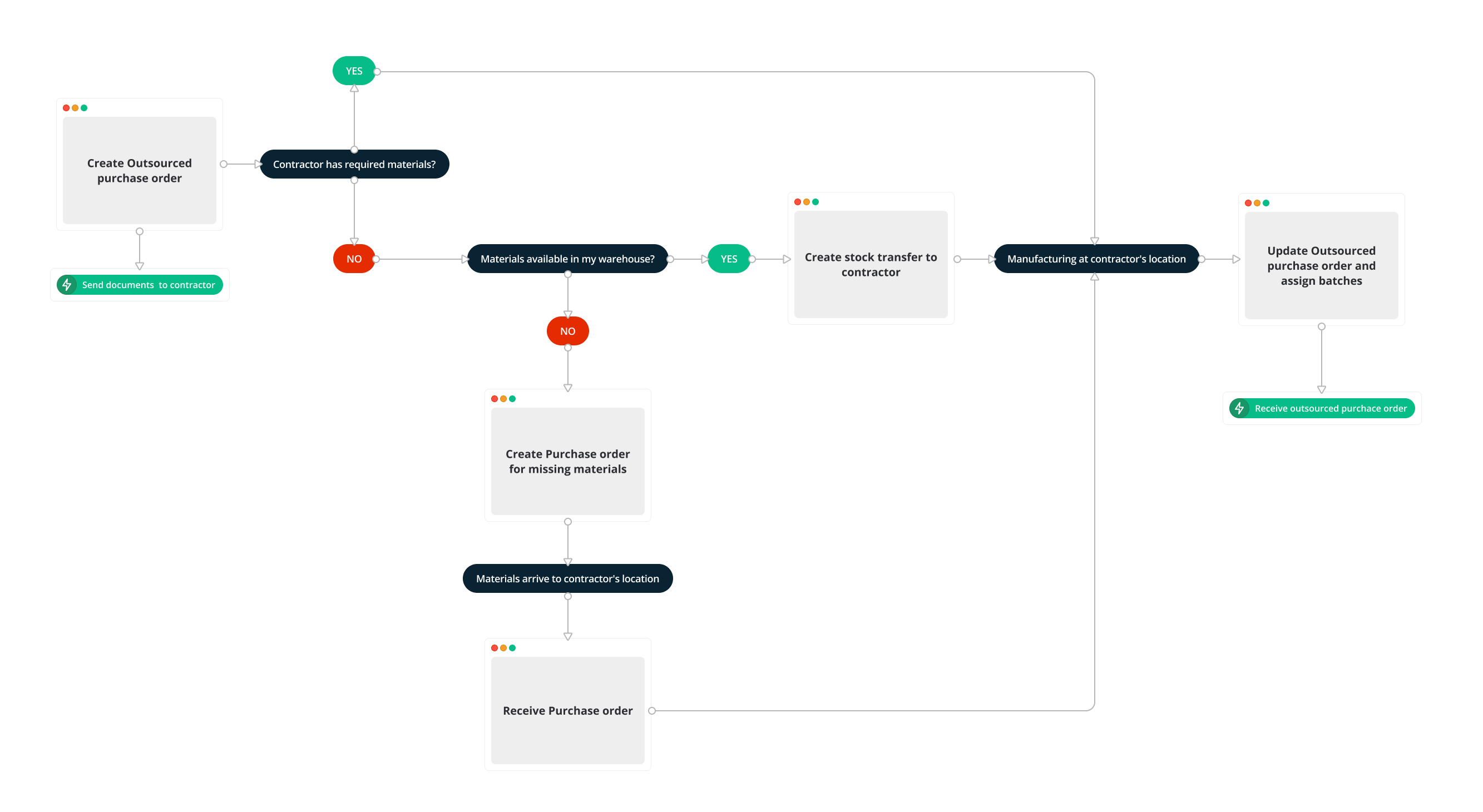 To learn more about contract manufacturing in Katana, take a look at our Knowledge Base article here, which includes all the details and guidance you need to get started.
More workflows coming soon
To continue improving contract manufacturing workflows and support all types of manufacturing models, our team is already working on the improvements that give you more visibility when working with suppliers. Katana's next update will include functionalities like assigning batches to materials, giving you even more control over your outsourced orders.
Happy contract manufacturing!
Get a demo and discover the power of real-time insights