Integrate with SyncHub to connect Katana to more reporting and BI tools
Connect Katana to reporting and business intelligence tools like Excel, Power BI, and Tableau via SyncHub to make better sense of your business data.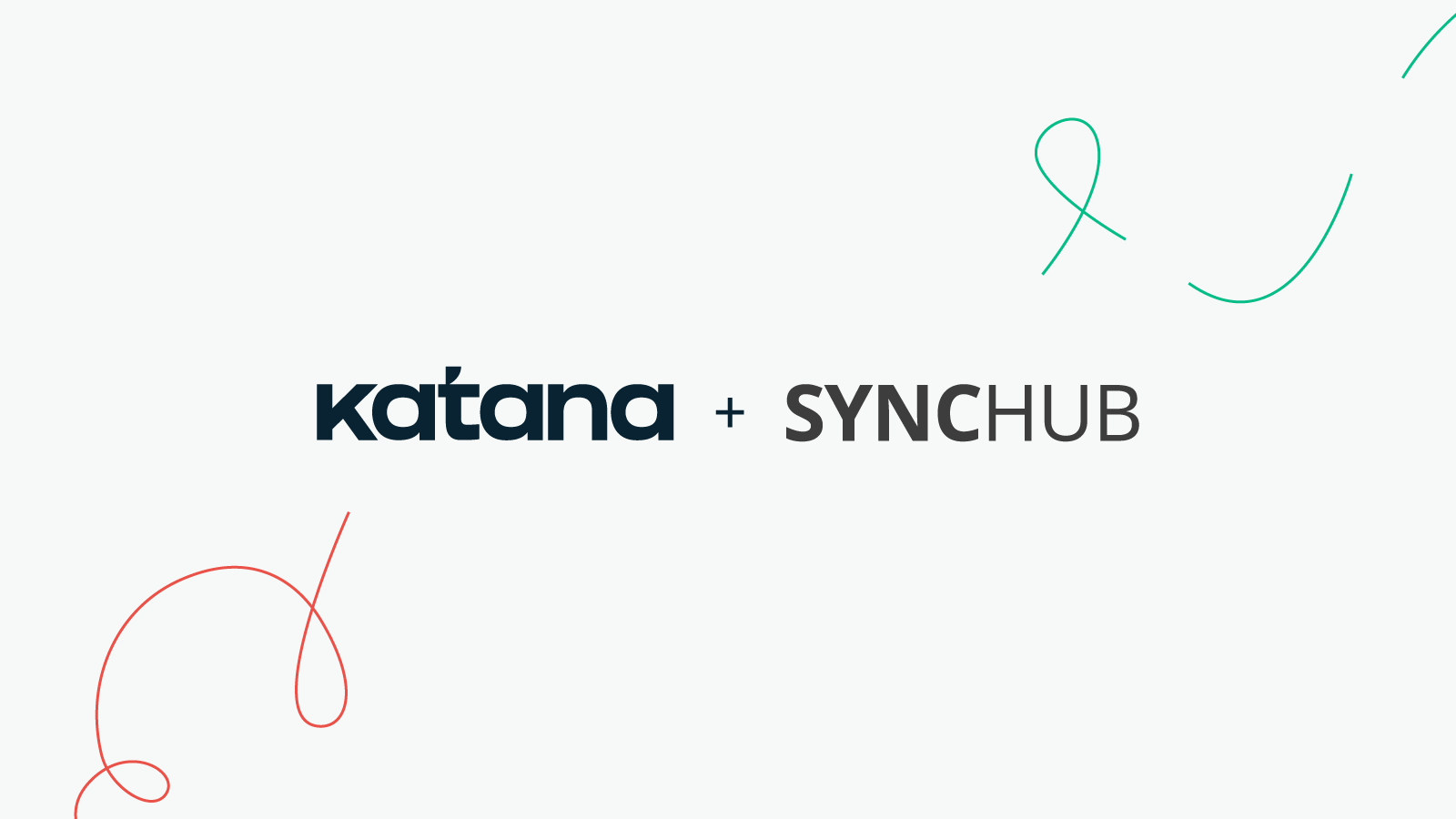 Katana's latest open API integration with SyncHub gives you access to more business data than ever. Connect to various reporting and business intelligence tools to create custom dashboards and analytics reports — plus, it's available on all Katana subscription plans.
How SyncHub takes your reporting to the next level
Data becomes siloed in different SaaS platforms for many businesses, and exporting data quickly becomes a tedious manual process. SyncHub solves this by automatically collecting new and modified data into a central relational database, which you can then connect to your BI software of choice. When integrated with Katana, SyncHub collects the raw manufacturing data you need to build custom reports and dashboards.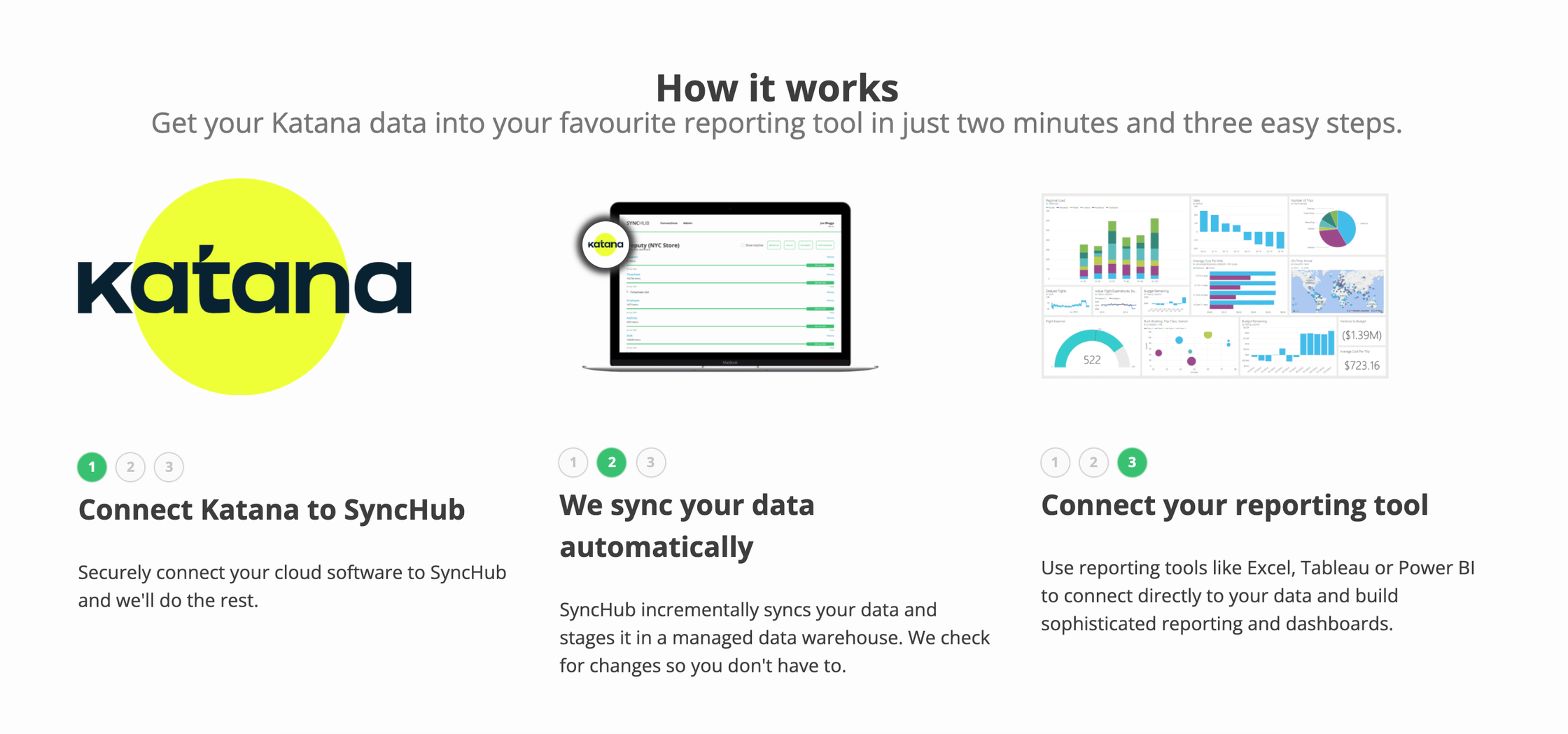 What you can do with Katana and SyncHub
SyncHub gives you to access all data available via Katana API, meaning you can create custom reports and dashboards using:
Sales order, product, and customer data
Inventory and batch data
Stock adjustment and transfer data (coming soon)
We're working on making even more data available via API — and will be adding purchasing, product recipes, and manufacturing order data soon, so keep an eye out for more updates.
How to set up SyncHub with your Katana account
Sign up for a free SyncHub trial here and select Katana as a connector.
You will see a welcome screen asking to create your first connection. Select Katana and give this connection a name (this is especially useful if you're creating multiple Katana connections).
Authorize the connection by signing in to your Katana account.
Done! Watch SyncHub retrieve your historical data, or go ahead and follow SyncHub's instructions for connecting to BI and reporting tools.
You can learn more about setting up SyncHub by visiting our Knowledge Base. Note that Katana's SyncHub integration is available on all Katana plans. Also, SyncHub offers a free trial for all new accounts. For more info on their plans, take a look at their pricing here.
Get a demo and discover the power of real-time insights