Connect Katana to hundreds of apps with the Syncware integration
Multi-channel commerce is the key to the game, and Syncware's wide range of integrations makes it simple to automate your work.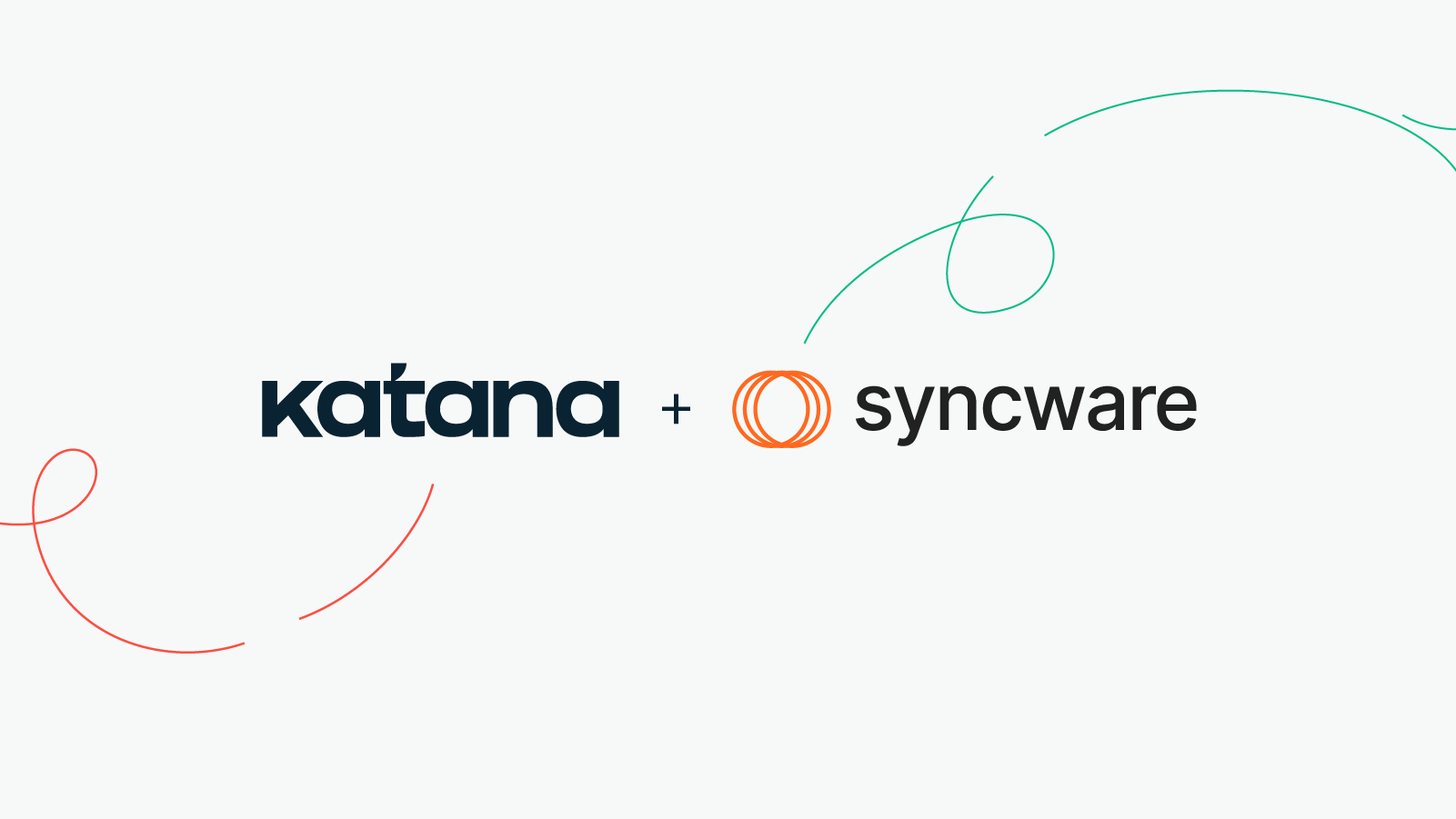 Syncware can save you hours of manual work while removing the extra cost involved in processing orders. Once connected, you'll find over 300 apps to integrate with, and Syncware will automate everything — orders, shipments, products, and inventory. Focus on your growth without worrying about the manual work you can just automate.
Sync with more apps
Among the 300+ apps that are available through Syncware, you'll find:
E-commerce and Orders: Adobe Commerce (ex.Magento), Brandwise, PrestaShop
Marketplaces: Amazon, eBay, Faire, FashionGo, Mirakl
Shipping: ShipStation, Infoplus, DSCO, ShipHero
EDI: Target, Nordstrom, QVC, SPS Commerce
Workflows
After integrating with Syncware, you can create various workflows, depending on the needs of your business.
Sync sales and purchase orders, products, and shipments between Katana and different e-commerce stores, a Warehouse Management System (WMS), Marketplaces, shipping apps, and EDIs.
Sync inventory with e-commerce, WMS, Marketplaces, and EDIs.
Connecting Syncware to Katana
Luckily, connecting Katana with Syncware is a fairly straightforward experience.
First, you'll want to reach out to Syncware to have an account created and set up for you.
After completing your account, navigate to Settings > Connections from within Syncware.
Find Katana in this area and click "Connect".
You should then see a login window where you can enter your Katana login information to approve the connection to Syncware.
Once the connection is successful, you'll be redirected back to Syncware and a green pop-up will display "Connected".
Happy integrating!
Get a demo and discover the power of real-time insights