Faster stock transfer speeds between Shopify and Katana
Shopify API payload usage is improved with the latest Katana update.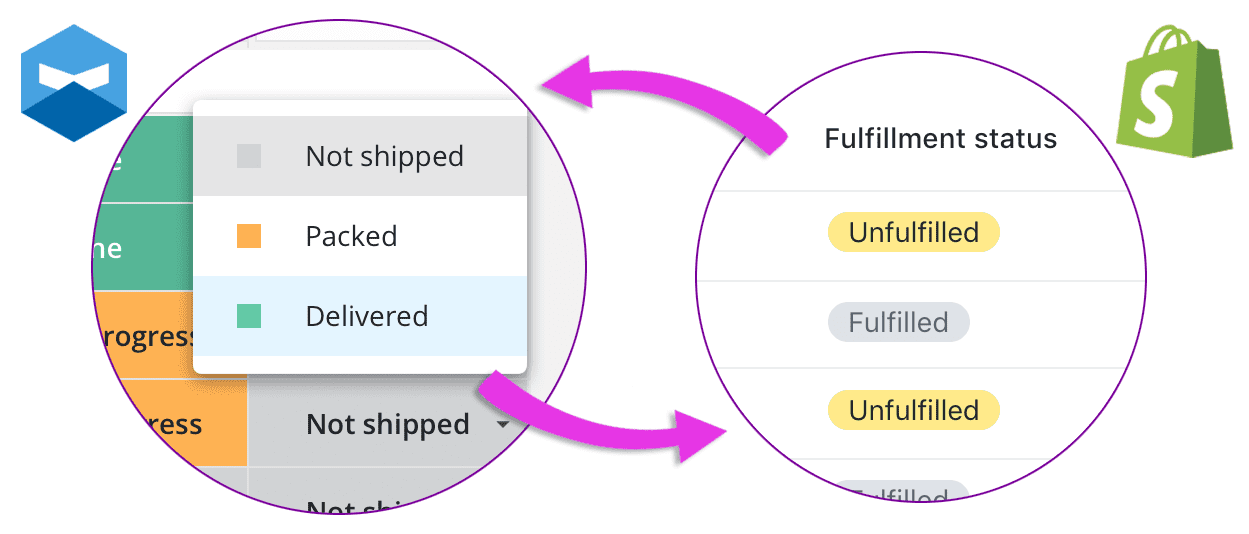 The update has finally landed!
Starting from right now, you can enjoy improvements to your inventory synchronization, giving you quick and reliable stock sync between Shopify and Katana! 🚀
We've overhauled the Shopify API payload usage, which will drastically reduce inventory synchronization time. For example, your stock adjustment information moves at 60% quicker from Katana to Shopify.
Update your Katana X Shopify SKUs
The inventory sync will only work if you have matched your SKU's within Katana and Shopify.
If you haven't yet updated your SKUs on both platforms, the inventory sync will not work correctly.
Here's where you can update your SKUs:
Katana: You can edit your SKU's via the "Items"

 screen within the product card or in bulk by downloading a template from the Data import screen under 

"Settings"

.

Shopify:

You can edit your SKU's via the 

"All products"

 page and select the product you want to update.
Read more about how inventory synchronization works between Shopify and Katana over at the Knowledge Base.
If you have any questions about the update or anything else, please feel free to , and we'd be happy to answer them.
And until next time, happy manufacturing.
Get a demo and discover the power of real-time insights