Save your team time and effort with hands-on onboarding
Katana's Premium services are here to help your business succeed. Have a dedicated Implementation Manager set up your data, integrations, and workflows, and get coaching for your team to fully leverage the value of Katana's Cloud Inventory platform.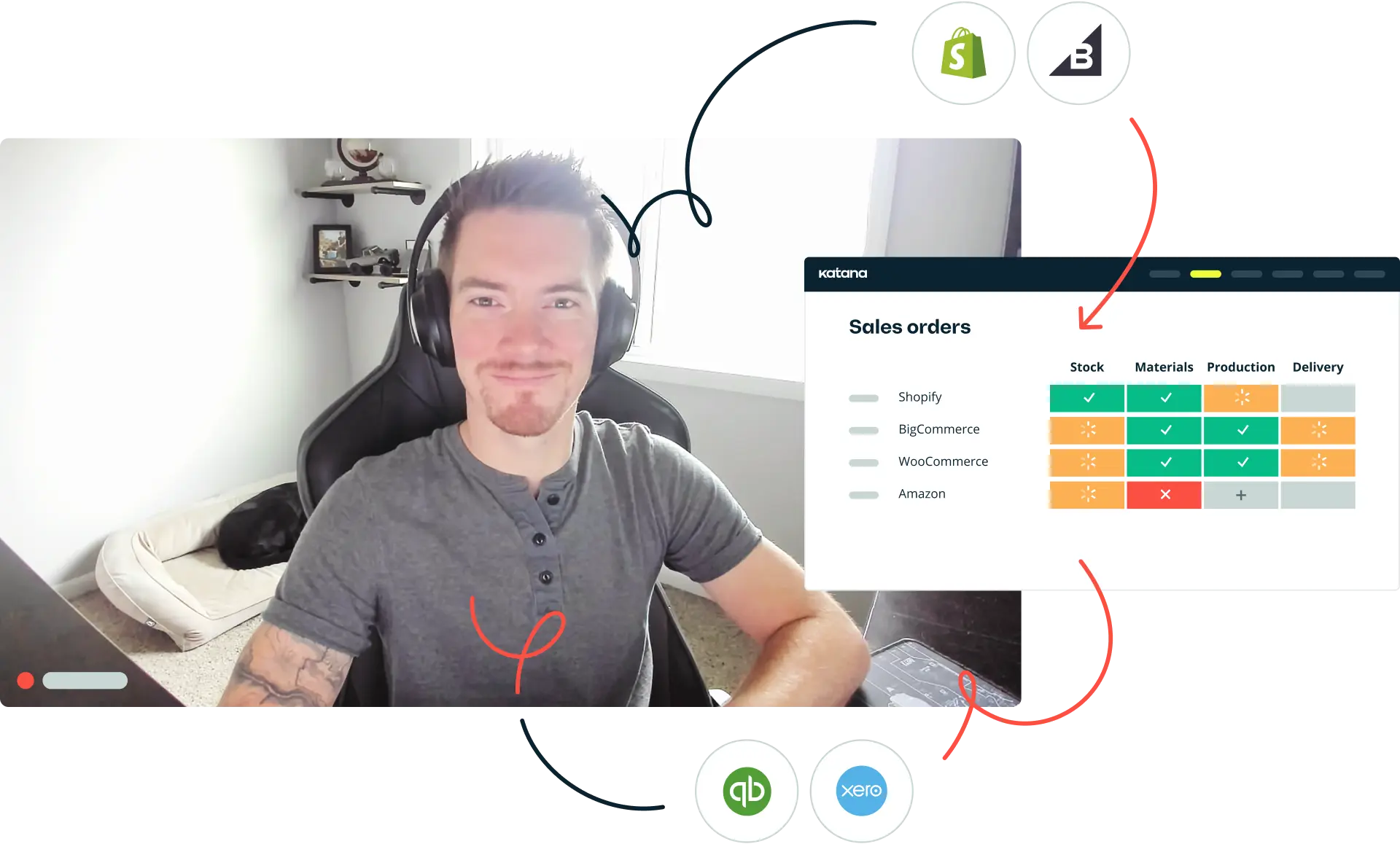 Customers enrolled in our onboarding programs get set up
2 to 3 times faster
And are
twice as likely
to achieve sustained long-term success
How Premium Onboarding sets your business up for long-term success
With Katana's Premium Onboarding plan, a dedicated Implementation Manager will guide you through every phase of your onboarding — from hands-on data migration and setup to training sessions with your team. Premium Onboarding services are available for Advanced and Professional plans, with a $3 000 one-time fee. See
Katana's pricing >
Dedicated Implementation Manager
Benefit from a dedicated Implementation Manager, and with up to 30 hours of live guidance, you'll quickly master Katana's intricacies.
Workflow and data structure coaching
Ensure lasting success with your account with personalized Katana setup guidance tailored to align with your unique operational needs.
Enjoy complete data migration and account setup by your dedicated Implementation Manager based on your input and requirements.
Get personalized training for your team on the Katana workflows and features to ensure seamless Katana integration into daily operations.
Connect and configure Katana's native integrations with your e-commerce and accounting software on a live call with your Implementation Manager.
Consult your Implementation Manager for 30 days after onboarding, and enjoy continuous support from a dedicated Customer Success Manager.
A simplified process
1
Kick-off meeting
A call to map out your business goals, workflows, and integration needs. We'll review data requirements and get started!
2
Milestone-based setup calls
Regular calls to discuss your progress, data, and workflows inside Katana. Optional training session with your team.
3
Post-onboarding support
Reach out to your Implementation Manager for help with any additional questions for 30 days post-onboarding.
Move your inventory to the cloud
Fill in the form, and schedule a call with us. We can help you with any questions and advise on the next steps.